Five Things We Learned About Presidential Candidates' Money in April
Sanders outraised Clinton again but he's running out of money.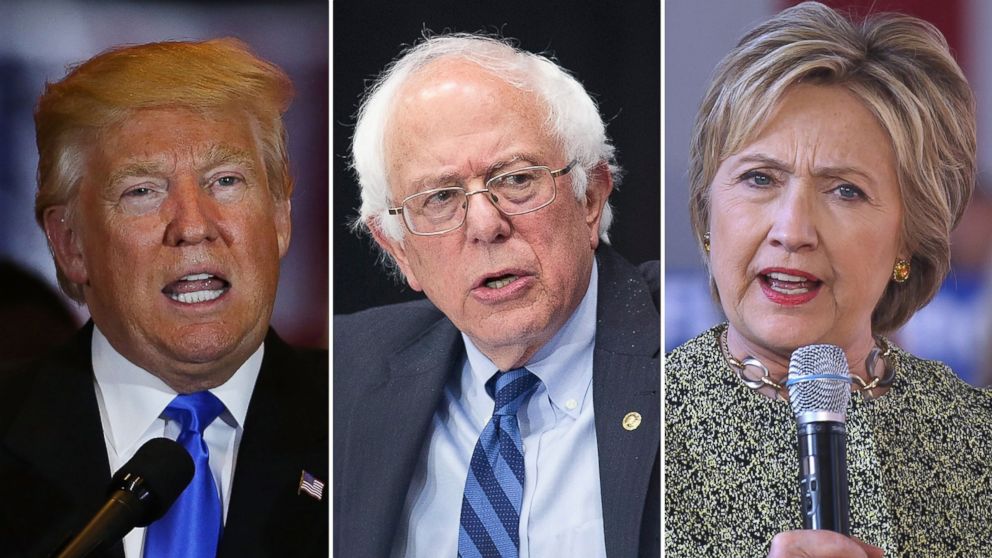 WASHINGTON -- White House hopefuls are unveiling how they spent millions of dollars during the month of April, revealing to the public their bank account balances, spending habits and big-dollar donors.
Donald Trump dropped another $7.6 million into his campaign last month. Even though Bernie Sanders outraised Hillary Clinton for the fourth straight month, his bank account is dwindling.
And as the presidential race shifts from the primaries to the general election, Clinton and her main Super PAC have a combined $77 million in the bank -- far more than Trump.
All presidential candidates and outside groups are required to file these forms once per month.
Here are five things we learned from April's reports:
1. Donald Trump Drops More Big Bucks Into His Campaign
Donald Trump poured another $7.6 million into his presidential bid during the month of April, new federal campaign finance records show, bringing his total to almost $44 million over the course of his campaign.
The presumptive GOP nominee spent $9.4 million during the month of April, collecting $1.7 million in donations -- three in four of those dollars from donors giving less than $200 each. That's down from the $11.5 million he gave himself in March and $2.7 million he took in from donations in March. The real estate mogul has $2.4 million left in the bank.
Trump says he is financing his own primary campaign, and these documents show he's self-financing about 76 percent of his White House bid.
Trump placed a $2.5 million media buy on April 20, a week before the Pennsylvania primary and two weeks before Indiana. He spent almost $60,000 on Facebook ads, spent in $750 increments every day of the month. He also dropped $428,000 on direct mail throughout the month, with an additional $500,000 direct mail buy just days before the Indiana primary that sent Ted Cruz and John Kasich packing. He also spent $177,000 on hats.
2. Bernie Sanders' Bank Account Dwindles
On the Democratic side, Bernie Sanders raised more money than Hillary Clinton for the fourth consecutive month, but the Vermont senator's bank account is dwindling, down to just $5.8 million on hand after unloading almost $38 million during the month of April. He had more than $17 million in the bank at the beginning of the month.
Sanders' contributions fell from $44.7 million in March to just $26.2 million in April –- a dramatic cut across both large and small contributions. Clinton's contributions stayed mostly steady from last month -– down slightly from $26.3 million to $24.2 million.
Sanders still dominates the small-donor race: Almost six in 10 of his dollars were raised from contributions of less than $200. Not even three in 10 of Clinton's dollars were raised from small-dollar donors.
But Sanders spent twice as much money per vote as Clinton in April, according to these new reports, both of them spent more than Trump:
Sanders: $14.62 per voteClinton: $7.32 per voteTrump: $4.17 per vote
3. Some Anti-Trump Forces Left Dollars on the Sidelines in the Final Weeks
Some anti-Trump forces left it all on the field to stop Trump, but these new records show Cruz and his allies had some big bucks left over. Cruz's campaign had $9.3 million in the bank on April 30, even as he neared the final days of his campaign in early May.