Throwback Thursday: Hillary Clinton's First Appearance on 'Good Morning America'
She was interviewed about sexism in the legal field.
— -- It's Throwback Thursday, Clinton-style.
Hillary Clinton has worn many political hats throughout the years but her first appearance on "Good Morning America" had nothing to do with her roles as secretary of state, Democratic presidential candidate, New York senator or first lady.
Instead, a 40-year-old Clinton was interviewed because of her involvement with the American Bar Association. In 1987, she became chairwoman of the newly created ABA Commission on Women in the Profession.
The "GMA" appearance was in August 1988, while her husband, Bill, was the governor of Arkansas.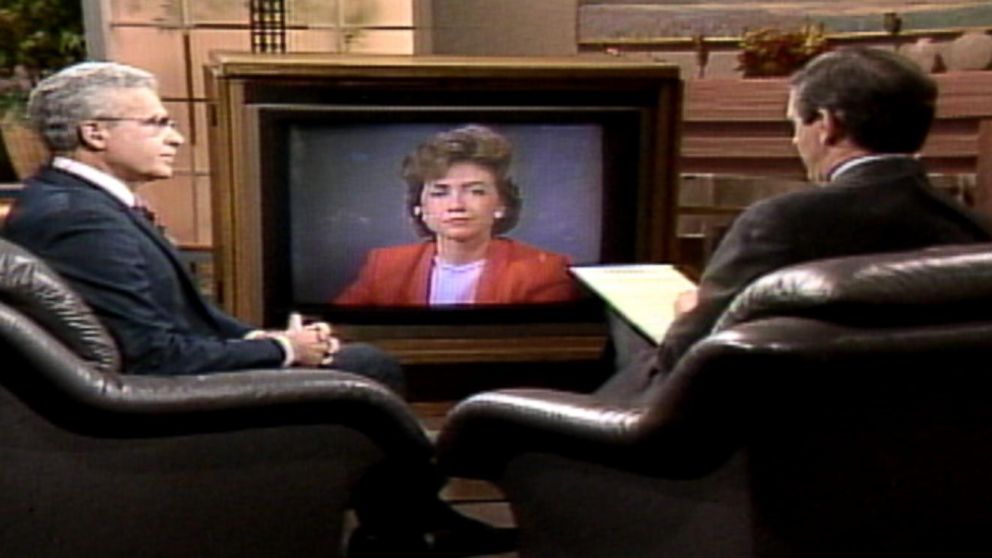 The ABA was holding hearings in Toronto at the time to address sexism in law firms and in the profession as a whole.
"We cannot tolerate the vestiges of sexism which are still present in the profession," she said during the "GMA" interview.
When she saw the clip this morning, she joked about her hair style and color before talking about how she has been fighting for others for decades.
"I want to break down all the barriers that stand in the way of people getting ahead," Clinton said after talking about her mother's role in her life.
"She was absolutely a living example, not being bitter, being resilience."