— -- President Trump cited a new study Thursday to back up his claim that millions of ballots were cast illegally in the 2016 election – this one from a widely discredited blogger who has thus far declined to provide any evidence.
The president's latest source: 56-year old Gregg Phillips of Austin, Texas, a man who has been roundly criticized by mainstream academics and political opponents as a conspiracy theorist.
His critics note that Phillips has claimed the Obama Department of Homeland Security hacked the election.
Asked by ABC News if he had evidence to support his claim that millions of people voted illegally, Phillips demurred, saying he "is building that case right now."
"I may be a whacko, I may be a nut, I don't know, I don't really care what they say about me," he said.
Trump thought enough of Phillips's theory that he cited it on Twitter.
"Gregg Phillips and crew say at least 3,000,000 votes were illegal. We must do better!" he tweeted on Friday morning.
To Phillips, who has argued that a recent tax lien against him is the product of political persecution by the IRS, the presidential attention came as a shock.
"That was a little unexpected," Phillips said of the Trump tweet. "What are you going to say? I mean, I'm just a regular guy and all of a sudden the President tweets my name and my whole world lit up for a little while today."
To date, none of the research Trump has cited to support his claims of massive fraud in the 2016 presidential contest has actually produced evidence that votes were cast illegally.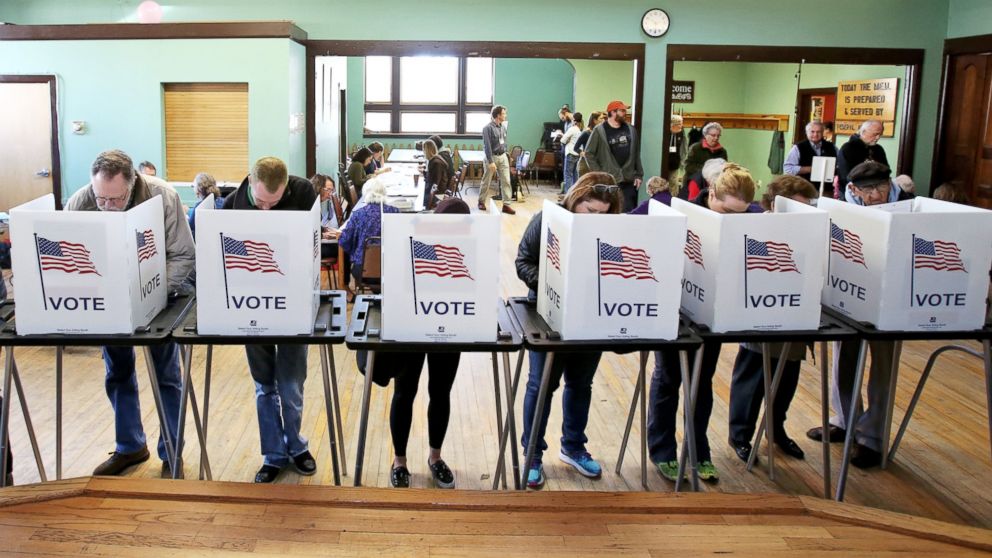 The Pew study Trump referenced during an interview with ABC News earlier this week found "out of date registration records due to people moving or dying, but found no evidence that voter fraud resulted," according to David Becker, who posted about his findings on Twitter.
A second study Trump raised, by Old Dominion Prof. Jesse Richman, had looked at 2008 numbers, not 2016.
"My general reaction is they are extrapolating in risky ways from the report," Richman told ABC News.
On Thursday, Trump made Phillips the newest expert to bolster his voter fraud claims.
Gerald Hebert, director of the Voting Rights and Redistricting Program at the Campaign Legal Center in Washington, DC., said it looked to him like President Trump was peddling a theory in search of validation.
"I mean this [voter fraud] has been studied, this isn't just me theorizing about this, this has actually been studied, and it just, it doesn't exist," Hebert said.
The notion that voter fraud is being perpetrated by Democrats for a political advantage is undermined by the fact that the majority of state election offices are overseen by Republicans.
Of 40 states where elections are overseen by a secretary of state or lieutenant governor, 25 are Republicans and 15 are Democrats, according to Election Line, a nonpartisan, non-advocacy clearinghouse of election information.
The National Association of Secretaries of States joined with experts who have disputed Trump's theory, issuing a statement on Tuesday saying they are "not aware of any evidence that supports the voter fraud claims made by President Trump, but we are open to learning more about the Administration's concerns. In the lead up to the November 2016 election, secretaries of state expressed their confidence in the systemic integrity of our election process as a bipartisan group, and they stand behind that statement today."
What has helped give rise to allegations of widespread voter fraud, Hebert said, is a fundamental misunderstanding of how election officials handle the lists of names of people registered.
As the Pew report found, there are frequent occasions where voters move to a different state, or die, and their names remain on the lists attached to an old address.
Trump said this himself: "You have people who are registered who are dead, who are illegals, who are in two states. You have people registered in two states. They're registered in a New York and a New Jersey."
Where Trump has extended his point beyond the evidence, Hebert said, is when he told ABC News "They vote twice. There are millions of votes, in my opinion."
"People claim that if you have people registered in two places, that they're going to have double voting," Hebert said. "But you don't really see that happening, and in fact, when people do attempt to double vote, they get prosecuted."
As ABC News found during a review of public voter registration files, Trump's son-in-law, Jared Kushner, is registered in New York and New Jersey.
His daughter Tiffany is registered in New York and Pennsylvania.
His senior adviser Steve Bannon, until last week, was registered in Florida and New York.
His press secretary Sean Spicer, is registered in Rhode Island and Virginia.
And, Trump's pick to be the next U.S. trade representative, Robert Lighthizer, is registered in Florida and DC.
It is not illegal to be registered in multiple states.
"Oftentimes, the voter is completely unaware that they are registered in two states," Hebert said.
In the 2016 election, the only known case where someone voted twice occurred in Iowa. That voter submitted an absentee ballot but then appeared at a voting precinct and cast a second ballot. She was arrested, has pleaded not guilty and has a trial scheduled for February. Both of the alleged votes she cast, she later told reporters, went to Donald Trump.
ABC News' Cho Park, Alex Hosenball, Randy Kreider, Paul Blake, Taylor Harris and Laura Sanicola contributed to this report.