April 23, 2014— -- Albert Pujols has entered baseball immortality.
The Los Angeles Angels' first baseman slugged two home runs against the Washington Nationals Tuesday, the 499th and 500th of his career – making him the 26th player in major league history to reach the milestone.
Pujols, 34, is the third-youngest player to hit 500 home runs, behind Jimmie Foxx and Alex Rodriguez. He smashed the bulk of those home runs while playing for the St. Louis Cardinals, signing with the Angels before the 2012 season.
The 500th came in the fifth inning. Pujols swung at the 1-2 offering from Washington Nationals pitcher Taylor Jordan, driving the pitch to left-center field.
Fans scrambled for the ball. The ball ricocheted off of one man's hands before being scooped up by Staff Sgt. Thomas Sherrill, a California native.
Pujols lowered his head, jogging around the bases as he has 499 times before in the big leagues.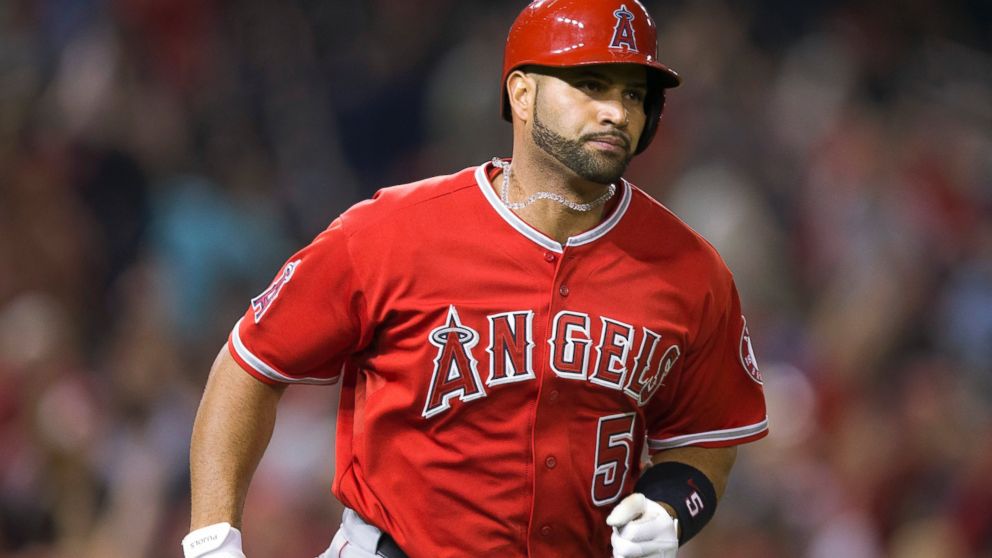 As he reached home plate, he pointed upward.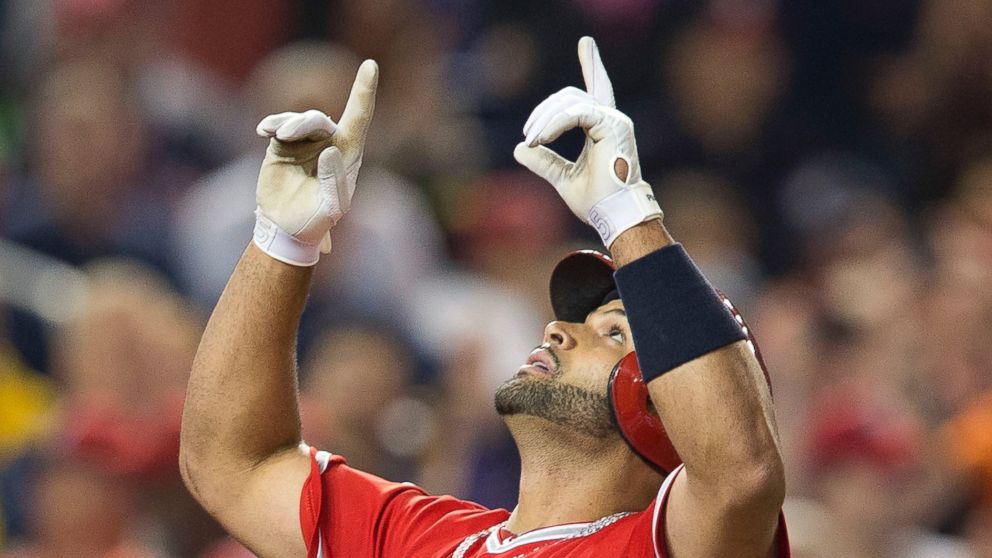 His teammates gathered nearby, congratulating the superstar.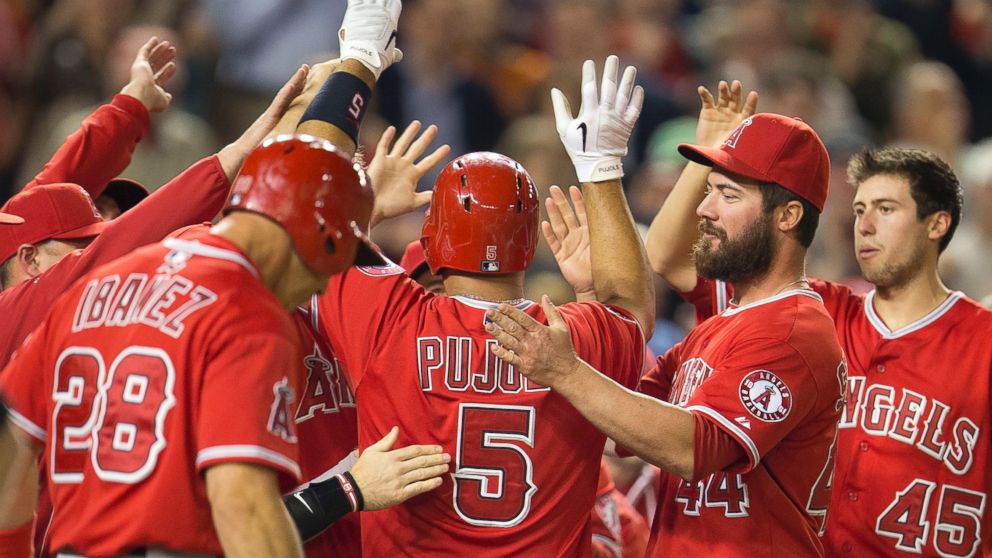 The fans at Nationals Park cheered, and Pujols tipped his cap.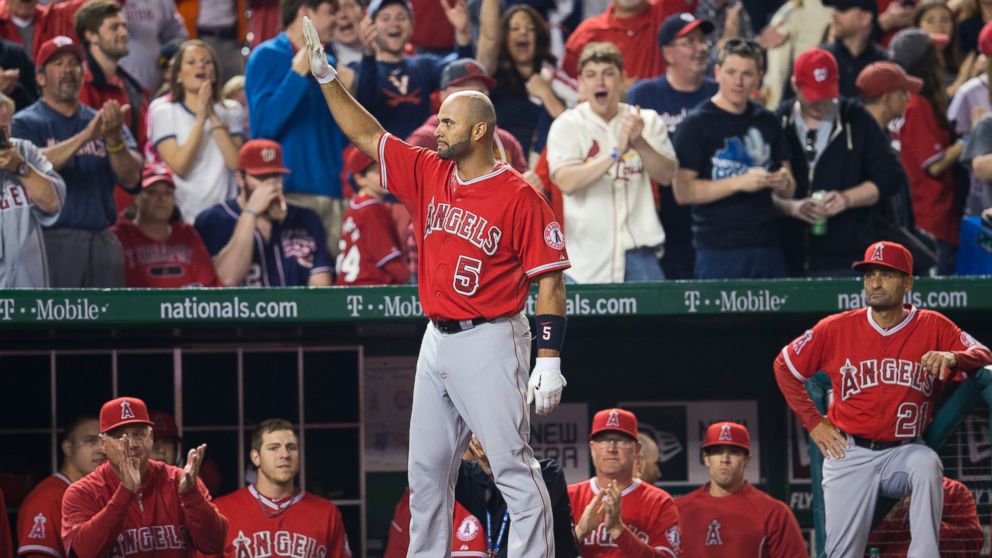 Following the 7-2 victory, his Angels teammates showered him with a bucket of Gatorade.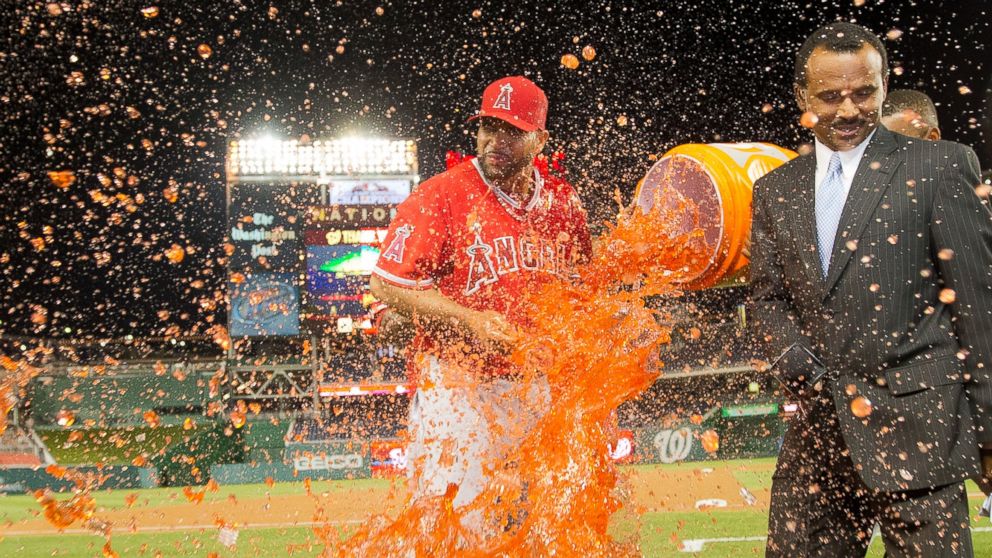 Pujols later posed with his 499th and 500th home run baseballs, the first player in five seasons to reach the milestone.