— -- Arnold Palmer, one of the greatest and most popular players in the history of golf, has died, according to the U.S. Golf Association. He was 87.
Palmer died Sunday afternoon at UPMC Hospital in Pittsburgh, of complications from heart problems according to a statement from IMG. His agent Alastair Johnson said Palmer was admitted to the hospital Thursday for some cardiovascular work and weakened over the last few days.
Palmer, who celebrated his 87th birthday two weeks ago, was widely regarded as one of the best professional golfers of all time. He was also one of the most charismatic figures in all of sports, drawing loyal fans known as "Arnie's Army," who would follow him at tournaments.
He was nicknamed "The King" and had won the Masters four times and the British Open twice.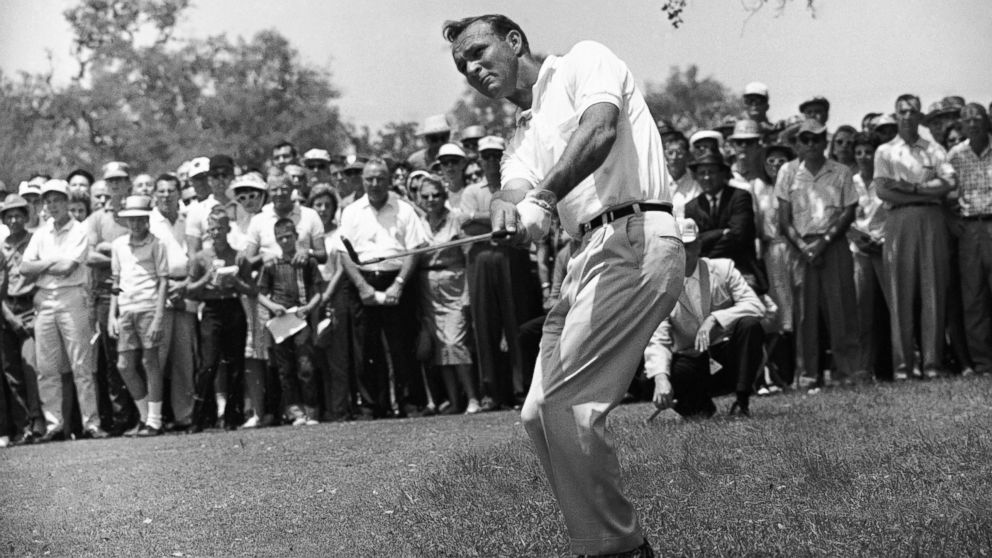 Jack Nicklaus, Palmer's great rival, remembered him as a "great friend" and "one of the incredible people in the game of golf and all of sports."
His 50th and last appearance at the Masters came in 2004 and received the Presidential Medal of Freedom from President George W. Bush that same year. Palmer retired from professional golf two years later.
He stayed connected to golf by owning a golf club in Florida and consulting for the Golf Channel.
Outside of golf, Palmer was an avid pilot and his name is largely associated with his eponymous drink, which is a combination of iced tea and lemonade.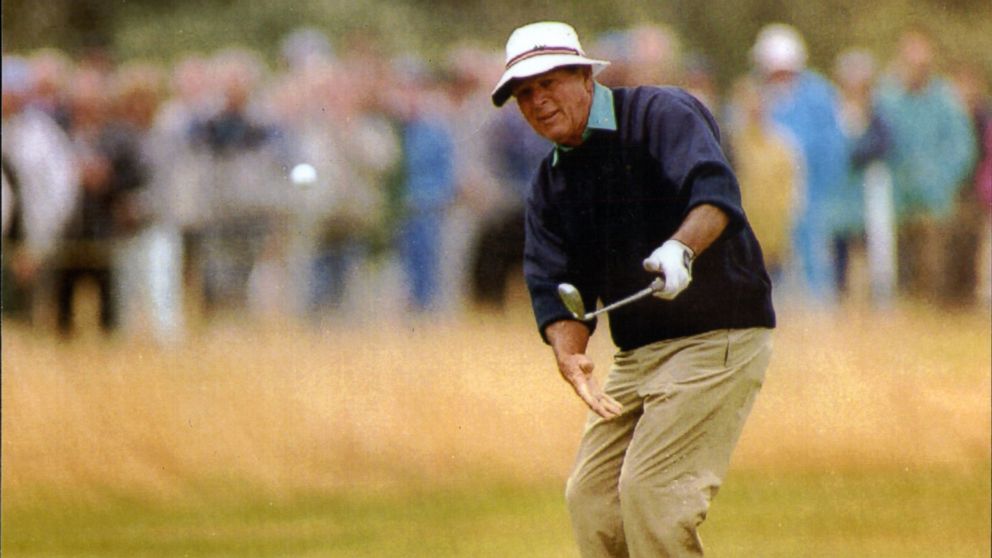 Palmer married his first wife Winifred in 1954 and she died of cancer in 1999, according to Palmer's official website. He is survived by his second wife, known as Kit, whom he married in 2005, his two daughters, six grandchildren and nine great grandchildren.
News of his death sparked immediate condolences from another notable golfer: Tiger Woods, whose last tweet prior to tonight was a message wishing Palmer a happy birthday earlier this month.