LOS ANGELES -- There are so many stories about Bubba Watson's week that will be told in the aftermath of his Northern Trust Open victory.
He passed a kidney stone on Monday, later explaining the process in gory detail with the punchline, "My baby came out, I guess." He hung out with Justin Bieber, an odd couple if there ever was one, as the musician taught Watson's 3-year-old son Caleb how to play the drums. He taped a scene for the television show "Girl Meets World," parlaying one speaking line into a $900 actor's fee. He attended the Warriors-Clippers basketball game, joking around with his buddy Steve Ballmer, who happens to own the home team.
Oh, and in his spare time, he happened to shoot a final-round 68 to win his ninth career PGA Tour title.
None of those stories, though, tell us as much about Watson as the following one.
On Saturday morning, before his third round at the Northern Trust Open, he grabbed some breakfast in the player dining area and searched for an open seat. He found one at a table with Jason Kokrak's wife, Stephanie, whom he didn't know beforehand. They struck up a conversation over a meal, then he left to warm up for the round.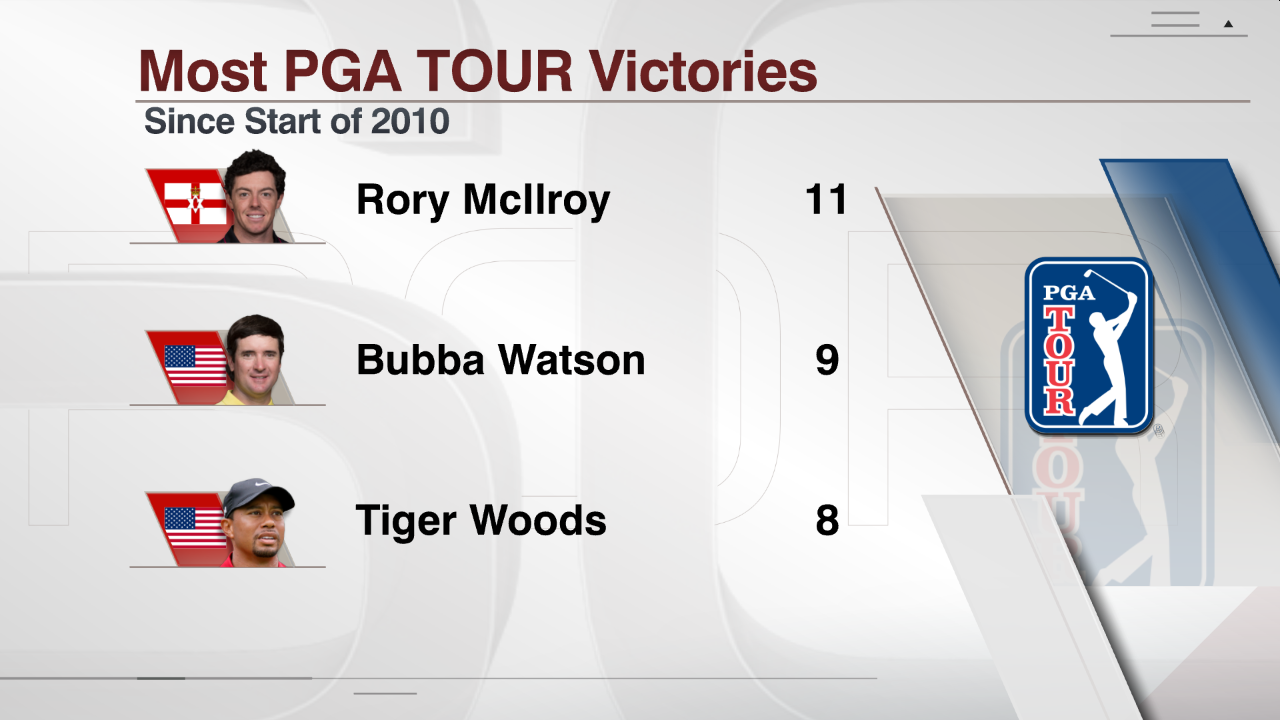 One day later, with Kokrak scheduled to play in the final group alongside him, it was Watson who was enjoying breakfast when Stephanie approached and asked if she could join him.
"I was like, 'You know, people don't like me,' " he later recalled. " 'You might not want to be seen around me.' "
Watson punctuated this story with a laugh in the afterglow of his latest win, the gleaming silver trophy sitting just inches away.
Inside the ropes, he is golf's greatest enigma. In an era when players have swing coaches, short game coaches, putting coaches and mental coaches, Watson is a one-man band, adhering to his self-taught mechanics. When he swung at his tee shot on the 17th hole Sunday, both feet lifted off the ground and the ball landed 334 yards away in the fairway. When he hit his approach shot on the next hole, he finished with one hand on the club and the ball landed 12 feet from the hole.
For all of his quirkiness on the course, though, Watson might be more eccentric away from it.
He tries to make a joke and it gets misunderstood. He tries to explain his opinion and it gets translated as complaining.
It remains a bizarre dichotomy. There is Good Bubba and then there is the guy who rubs people the wrong way.
No professional golfer stumbles more often in the court of public opinion. From scowling at caddie Ted Scott during a televised round, to refusing participation in a harmless long-drive championship, to attempting to illustrate his issues with water on the clubface, he's too often painted a self-portrait of a petulant player who wants all of the credit and none of the blame.
Watson often insists he doesn't care what the public thinks about him, that only the opinions of family members and close friends matter. That's a wise sentiment, but one that backfires more often than not.
Maybe because it really isn't true.
If it was, then why -- in the moments directly following Sunday's victory -- did Watson repeatedly bring up his comments from the Waste Management Phoenix Open? Two weeks ago, he was asked for his take on recent course changes and offered it in his own non-political way. Within minutes, his words were publicly construed as an attack on the tournament and its community. By the time word had spread that Saturday, he received hefty amounts of jeering from a majority of the 200,000 spectators.
"I shouldn't worry about what's said about me," he said Sunday after bringing up those comments once again, telling himself as much as he was telling anyone else.
There goes that enigmatic personality. Watson maintains that he doesn't read anything on social media, yet he loves posting videos, offering giveaways and generally showing people that he wants them to like him. He complains about having comments taken out of context, then admits that he never reads past the headline.
He is simple and complicated, charming and irritable, convivial and cranky.
Because of it, because of all of it, he's the player whom fans most love to hate.
Even if, in yet another incongruity, he's the one who most seeks their affection.
To his credit, Watson is trying. He really is. Actions speak louder than words, but his words shouldn't be neglected.
"I've got to man up and be a better man," he admitted. "I've got to figure out how to answer things better. You know, all the stuff going on in my head we've been working on in the last 11 years of PGA Tour life; I've got to get better at it. I think I've made the right steps, but it's still going to pop out. The bad stuff is going to pop out every once in a while."
Watson has endured plenty of bad stuff over the years, much of it self-inflicted. This week was filled with good stuff. From his celebrity encounters to his impressive victory, the Good Bubba prevailed this time. In a few different ways.