Coaches Roundtable: How will Louisville respond this season?
— -- Among the three of them, Seth Greenberg, Fran Fraschilla and Dan Dakich have more than 40 years of head-coaching experience at the Division I level. Each week, they get together to discuss the hottest topics in college basketball.  
1. How do you expect Louisville to respond? How difficult is it to keep a team focused in times of turmoil?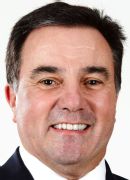 Fraschilla: Coaching is crisis management. You're paid to handle adversity whether it's a three-game losing streak, a star player's injury or even something as overwhelming as this Louisville scandal.
If I'm Rick Pitino, I explain to my team what's going on outside the program, but then I get them players to lock into the season and make the practice court their sanctuary. This team has an opportunity to create its own identity based on how well the Cardinals stick together, how they play for each other and how they succeed on the court. The other stuff outside the program is all noise.
Given Pitino's coaching ability and experience, I think he'll rally this team for as long as he remains the coach. He's competitive, and he has no other choice.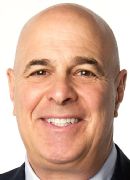 Greenberg: The players on this year's team are not part of the turmoil, so it becomes easier to isolate it. Having said that, you have to meet with your team and talk to them about controlling your controllables. The investigation is taking place, but that has no effect on how they approach each day. They need to do the right things on and off the court. It is very important for the staff to be consistent with the team and not let the scrutiny impact how they interact with their players and coach their team.
It's important that you remember your current team is your priority. They need you. To me, it is harder for Coach Pitino because of how personal it is to him and how much time it will occupy. Not having assistant coach Ralph Willard with him will be tough. Ralph would have been able to take some of the day-to-day operations off his plate. Willard is a master teacher and sees the game through the same prism as Pitino. Having someone like this would be invaluable.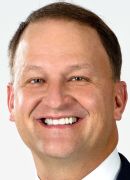 Dakich: I expect Louisville to not miss a beat, assuming Pitino remains the coach. The us-against-the-world mentality doesn't always work, but with Pitino's ability to motivate and the talent level, it could here.
Now, if Pitino gets fired or steps down, all bets are off. Angry, distrusting players and a new coach trying to navigate this situation would be a lot to overcome.
2. Which first-year coach has the greatest chance for success?
Dakich: It has to be Steve Prohm at Iowa State. His situation is like a guy who leaves a poker table, asks you to play his hand, and it's a full house. The former Murray State coach has a chance to reach a Final Four, dethrone Kansas in the Big 12 and be national coach of the year.
Greenberg: Shaka Smart at Texas is best positioned to succeed this season. Rick Barnes left a well-balanced team with experienced guards and depth up front. Isaiah Taylor is an explosive guard who can make plays on both ends. If Taylor wasn't injured for 10 games early last season, Texas would have been a very different team at the end of the season.
Up front, Smart has the size of Cameron Ridley, Shaquille Cleare and Prince Ibeh and the skill of Connor Lammert. Although this frontcourt is not perfectly suited for Smart's "Havoc" system, I expect him to adjust and fit his team's style with his personnel.
Smart was also able to retain Barnes' recruiting class, signing top-50 players Tevin Mack, Eric Davis Jr. and Kerwin Roach Jr. Roach and Mack give the Horns depth at the small forward spot while Davis can make shots.
The mixture of youth and experience along with the energy that a coaching change brings make Texas one of my sleepers for a deep run come March.
Fraschilla: I agree with Dan. It has to be Prohm. He not only inherits many of the key pieces that helped the Cyclones win the Big 12 tournament title, but he has kept a lot of the team's offensive philosophy of spacing the floor and creating mismatches.
In  Monte Morris, Georges Niang and Jameel McKay, Prohm has three players on the preseason watch lists at their respective positions. That's a great start.
I watched practice on Wednesday and was impressed with the energy and focus. Even "The Mayor," Fred Hoiberg, would agree that the renewed emphasis Prohm has placed on defense will help.
3. Which mid-major team will we be talking about in March and why?
Greenberg: Gonzaga is high-major team in a mid-major league. There is nothing mid-major about that program, but the Bulldogs are the best team from a mid-major conference. Their frontcourt might be the best in the country. Kyle Wiltjer is a player of the year candidate, Przemek Karnowski is a mountain masquerading as a man and Domantas Sabonis plays with a reckless abandon and passion.
Kevin Pangos and Gary Bell will not be easy to replace, but the Zags return senior Kyle Dranginis, who shot 34 percent from 3-point range and brings toughness. Vanderbilt transfer Eric McClellan will be much improved in his second year in the program. And they get a healthy point guard in Josh Perkins, who missed most of last season when he broke his jaw in the fifth game of the year. Perkins was a top-60 recruit who turned down UCLA.
Dakich: There are lots of teams out there, but Evansville has a real shot to be great. The Purple Aces have a fantastic senior scorer in D.J. Balentine along with a team that understands its roles and has experience. The Aces also have a quality big in senior Egidijus Mockevicius. Coach Marty Simmons runs one of the best motion offenses in the country. Defenses don't see it often. Simmons' son Blake, a junior guard, is the perfect motion player and glue guy.
Fraschilla: The Horizon League's champion could be a formidable NCAA bracket buster in March. Coach Bryce Drew's Valparaiso team has a ton of key players returning, including the league's best big man, Alec Peters.
Coach Greg Kampe is entering his 32nd year at Oakland and, in addition to adding a plethora of good transfers, he has the Horizon's most dynamic player in 5-foot-9 Detroit native Kahlil Felder.
It should be a fun battle in the Midwest.