Exclusive: Newly Released Ray Rice Video Shows Couple in Cuffs, Kissing After Elevator Punch
There's even more surveillance video the NFL star doesn't want you to see.
December 19, 2014, 6:00 PM
— -- Turns out there's even more surveillance video Ray Rice doesn't want you to see.
ABC News today exclusively obtained a copy of the security-camera video that shows the ugly aftermath of the assault earlier this year when Ray Rice punched his now-wife in an Atlantic City casino and knocked her unconscious.
The nearly 45 minutes of never-before-seen footage shows a clearly distraught Janay Palmer, Rice's then-fiancee and now wife, unwilling to talk to him after the NFL star had punched her inside an elevator on Feb. 15 at the now-closed Revel casino.
Palmer is seen physically pushing Rice away from her when he approached her immediately after the incident. Palmer was then protected by hotel security guards as Rice attempted to move closer.
The video then shows Palmer going through something of an emotional evolution in the middle of the night. Almost immediately after the assault, she appears angry. Soon after, Palmer begins to cry. And by the time she and Rice are both escorted into an elevator -- handcuffed -- she appears to kiss and nuzzle the one-time NFL star.
Both Rice and Palmer were arrested that night and charged with one count of assault each. The charge against Palmer was later dropped for "insufficient evidence," while the charge against Rice was upgraded to aggravated assault.
The former Baltimore Ravens running back is a sports celebrity in New Jersey because of his college career at Rutgers. He was admitted to a probationary program that would allow the criminal charge to be dismissed next year. Once a video of the assault appeared online, the Ravens cut Rice and the NFL suspended him indefinitely. The league's penalty was later overturned.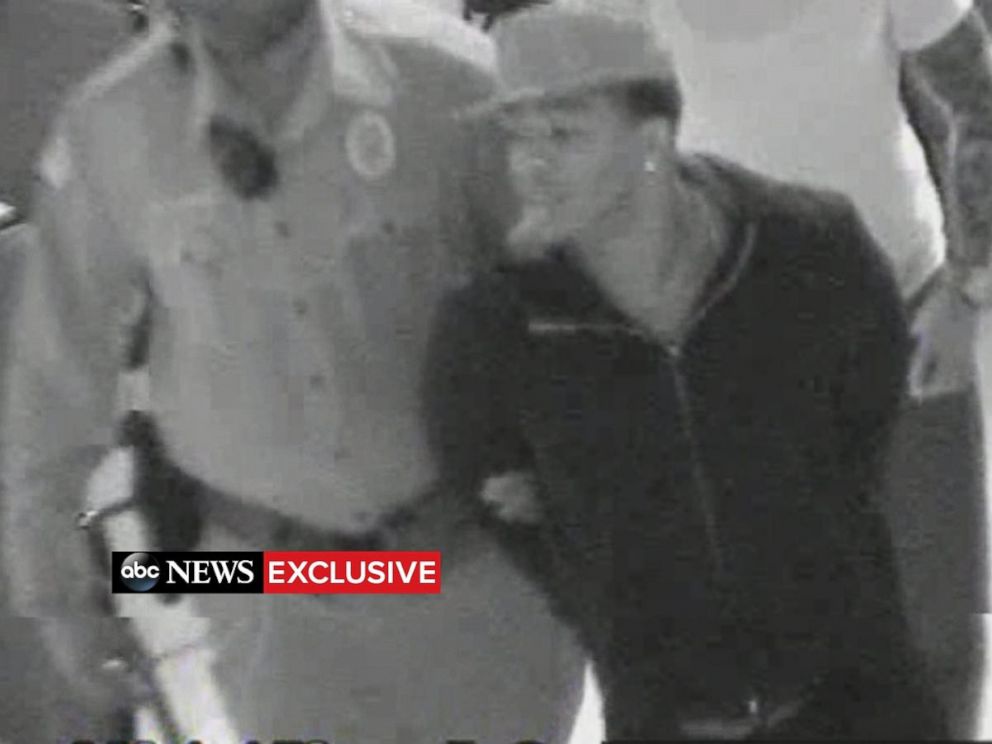 Rice went to court to stop ABC News from obtaining the recording, but lost. Rice's attorney, Peter Ginsberg, was disappointed that the new video was made public.
"This is a time of healing and he, quite naturally, doesn't want another media showing of what must have been the worst event of his life," Ginsberg said in an interview today. "What the media ought to be focusing on is the issue of domestic violence."
During a two-hour hearing in Trenton, N.J., on Wednesday, Ginsberg said that Rice "literally does not talk to me about the events [at the casino] without crying -- to this day."
The new video shows hotel staffers concerned with Palmer's condition, bringing a wheelchair to her in case she had trouble walking and then giving her first aid. It shows Rice agitated at times, being kept at a distance from Palmer and talking on the phone at one point.
By the time cops and hotel security are prepared to move the player out of the lobby area, Rice is handcuffed and led away by the arm. A cop can be seen pulling the hood of his sweatshirt over Rice's head.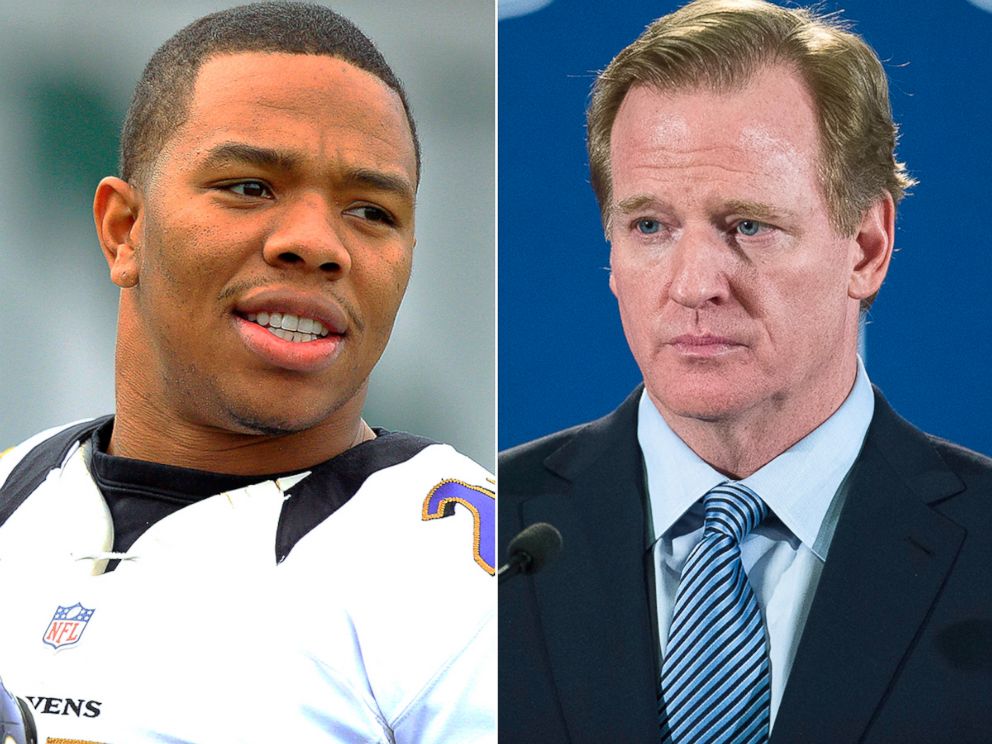 The startling moment comes in the elevator – the same or similar elevator as the one where the assault occurred – when Palmer stretches her neck so she can kiss and nuzzle Rice. The two are then walked separately to waiting police cars.
The new video was turned over to ABC News in response to a public-records request filed with the N.J. Gaming Enforcement Division.
Since winning his appeal of the NFL's indefinite suspension, Rice has started re-emerging into public life. He appeared on NBC last month. On Thursday night, aware that the new video would be released, Rice appeared at a charity event in Baltimore and talked about the incident.
"I made a horrible mistake in my life, but if you truly believe in second chances, they will forgive me," Rice said at the event. "I think all the fans have looked deep into who I am."