— -- Faced with a slim list of choices, the International Olympic Committee announced today that Beijing, Oslo, and Almaty, Kazakhstan, are the three finalists to host the 2022 Winter Olympics.
"The Executive Board was impressed by the legacy plans of each of the three cities, and will continue to support any future candidate or host city in developing them further," Thomas Bach, president of the International Olympic Committee, said in a statement on the organization's website.
No matter which city is awarded the Winter Olympics, these games will forever be known as the one no one wanted to host.
Why No Countries Want to Host the 2022 Olympics
Can You Believe These Are Olympic Sports?
Do Fall Babies Make Better Athletes? Pros Beg to Differ
In May, Krakow joined the growing list of cities who do not want to host the Winter Games that year. The Polish city withdrew its bid this week after residents overwhelmingly voted against the plan.
Krakow had proposed co-hosting the games with neighboring Slovakia, but more than 70 percent of the voters in Krakow's referendum said they did not want to host the event.
It is the latest city to reject the opportunity to host the games: Stockholm, Sweden, withdrew its bid in January citing cost; voters in Munich, Germany, rejected a proposal to host the games citing "greed" of the International Olympic Committee; and voters rejected a bid for Davos and St. Moritz to jointly hold the games.
Just last week, Lviv, Ukraine, became the latest city to drop out, citing the country's ongoing political turmoil.
The rash of rejections could be attributed to the rising cost of hosting the games. The 2014 Olympics in Sochi, for example, ran up a bill of about $51 billion, while the 2008 Beijing Games cost nearly $40 billion.
The host city will be chosen in July 2015.
Below is a snapshot of the three remaining bids:
Beijing
Beijing, a host city favorite, hosted the 2008 Summer Olympics. It can become the first city to host both the Winter and Summer Olympics if it is awarded the 2022 bid.
Oslo
Oslo has hosted the Winter Olympics before in 1954. It's bid has been criticized by Norwegian voters, who oppose hosting the games in the country's capital. It is uncertain if Oslo will maintain its bid.
The Associated Press reported that the Norwegian government will decide this fall whether to back the Oslo bid. Polls, however, show that more than half the population is opposed.
Almaty, Kazakhstan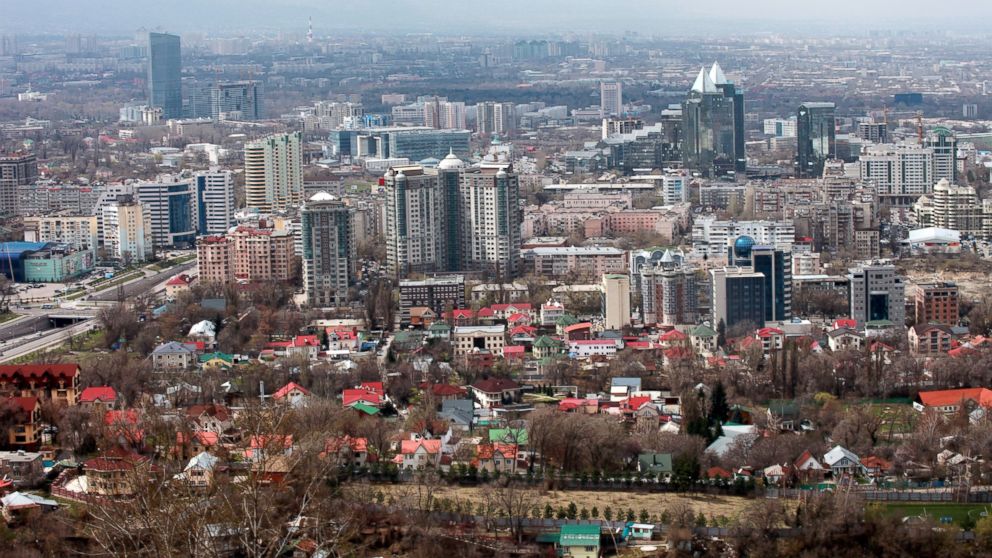 And finally, Almaty, the least-known of the three finalist cities, is looking to host its first-ever Olympic Games.
With a population of approximately 1.4 million, according to the United Nations, Almaty was Kazakhstan's capital until 1997 and remains the country's largest city. It last tried to host the 2014 Winter Olympics.