Latest update:  June 14, 1 p.m. ET.
It's time to update our mock draft with the latest intel from teams, including Michael Porter Jr.'s recent movement on draft boards.
Our mock draft differs in two crucial ways from our recently updated top 100 prospect rankings. It uses the NBA's official draft order, and it's adjusted for NBA team needs. It also attempts to project which players will end up declaring and keeping their names in the draft.
Editor's note: This mock draft will continue to update with the latest information and analysis.
---
Deandre Ayton
Arizona
Age: 19.8
C
Height: 7-foot |  Weight: 243
The Suns appear to be locked into Ayton with the top spot, which makes sense considering the way he dominated the Pac-12 while playing at Arizona. Physically, he's one of the most gifted prospects we've seen in the draft in the past few years, and he has an impressive skill level to boot.
Phoenix, the worst defensive team in the NBA, will be right to question his impact on that end of the floor, but his sheer productivity and overall talent level make it difficult to not slot him at the top of this class.
Starting salary: $8,095,680
---
Marvin Bagley III
Duke
Age: 19.2
PF/C
Height: 6-foot-11 |  Weight: 234
The Kings showed progress this season and appear to have some strong building blocks in place, particularly in the backcourt. Word around the NBA is they are not very high on Luka Doncic and have their sights set firmly on Bagley. The strength of this draft is in the frontcourt, and the Kings are reportedly looking to take advantage of that due to the lack of progress shown by Willie Cauley-Stein.
While Bagley has some positional concerns defensively, his athleticism, motor, rebounding, finishing ability and overall productivity are reportedly very attractive to the Kings. Bagley has terrific scoring and rebounding instincts and likely brings better shot-making potential than he showed in college with more spacing around him at the NBA level.
Starting salary: $7,243,440
---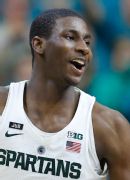 Jaren Jackson Jr.
Michigan State
Age: 18.7
PF/C
Height: 6-foot-11 |  Weight: 240
The Hawks will be in best-player-available mode, but it helps to be able to complement their existing roster with a building block that fits with the surrounding talent. Jackson would be the ideal big man to pair with promising rookie  John Collins.
The youngest player projected to be drafted, Jackson might have the highest ceiling in terms of his ability to affect the game on both ends of the floor. He has enviable physical tools, including a 7-foot-4 wingspan and tremendous mobility. Jackson's ability to space the floor (40 percent from 3 and 80 percent from the line), block shots (5.7 per 40 minutes), switch on every screen and, increasingly, put the ball on the floor from the perimeter makes him an ideal fit for the modern NBA.
Trae Young would reportedly get looks from the Hawks if they decided to trade down.
Starting salary: $6,504,600
---

Luka Doncic
Real Madrid
Age: 19.2
PG
Height: 6-foot-8 |  Weight: 228 
Doncic hit a bit of a wall after playing 18 straight months without a break for Real Madrid and the Slovenian national team, souring some scouts with a handful of underwhelming performances in March and April. He still found a way to help Real Madrid win the Euroleague Final Four and was awarded MVP honors for his effort.
Considering their aging core and financial woes, the Grizzlies will likely be looking to return to playoff contention as quickly as possible. Doncic would be a dream selection for the Grizzlies because he has the size, skill and versatility to fit in well alongside all their existing talent while also possessing star potential in his own right. It's somewhat of a surprising outcome to see Doncic fall to No. 4, but that seems to be the way things are shaking out for now.
Starting salary: $5,864,640
---

Mohamed Bamba
Texas
Age: 20.0
C
Height: 7-foot |  Weight: 207
With Nerlens Noel unlikely to be in Dallas' long-term plans and Dirk Nowitzki turning 40 in June, the Mavs will definitely be looking for a frontcourt player to build around.
Bamba's rare combination of length, shot-blocking instincts and offensive promise gives him one of the highest ceilings of any prospect in this draft. Every team in the NBA is looking for a big man like him who can anchor a defense.
Starting salary: $5,310,720
---

Wendell Carter Jr.
Duke
Age: 19.1
C
Height: 6-foot-10 | Weight: 263
Carter's feel and versatility are promising in a number of ways. He is a physically mature big man with a 263-pound frame and 7-3 wingspan, which will allow him to play center in the NBA with ease.
He is a polished player with excellent hands and touch around the basket and has demonstrated a nice blend of passing, shot-blocking and perimeter shooting, despite being overshadowed at times by Bagley at Duke.
Starting salary: $4,823,520
---

Michael Porter Jr.
Missouri
Age: 19.9
SF/PF
Height: 6-foot-10 | Weight: 214
Porter's draft stock appears to be on the upswing after positive medical evaluations and a strong showing at his pro day last week. 
Porter came into the season with hopes of making a run at being the No. 1 pick in the draft. However, he wasn't able to build his case because of a back injury. Porter's size, skill and scoring instincts nevertheless make him a coveted prospect. He is a playmaker on both ends of the floor and is just starting to figure out how to put his talent to full use. 
Starting salary: $4,403,280
---
Trae Young
Oklahoma
Age: 19.6
PG
Height: 6-foot-2 |  Weight: 176
Continuing to stockpile young talent that LeBron James is excited about certainly wouldn't hurt Cleveland's pitch to keep him this offseason, and one of the most talented players in the draft could be sitting here at No. 8.
Young plays a huge position of need for this squad, which cycled through more than half a dozen guard options over the course of the season.
Young is not working out for Cleveland.
Starting salary: $4,033,800
---
Kevin Knox
Kentucky
Age: 18.7
SF/PF
Height: 6-foot-9 |  Weight: 205
While we've had Knox sliding to the Nos. 12-15 range the past few months after an up-and-down freshman season, NBA teams drafting in that range say they don't anticipate him being there, as there seems to be a significant market for his services in the Nos. 7-11 range.
Knox had an underwhelming showing at his pro day in Miami, according to multiple scouts in attendance, but he has been very good otherwise in workouts. There's a significant market in the NBA for combo forwards in his mold who can make an open shot, defend multiple positions and offer some offensive versatility. He's one of the youngest players in this draft, so he still has plenty of room to continue to grow.
Starting salary: $3,708,120
---

Mikal Bridges
Villanova
Age: 21.7
SF
Height: 6-foot-7 |  Weight: 200
The 76ers have gotten great production out of JJ Redick and Marco Belinelli, but with both players approaching free agency -- and their mid-30s -- it makes sense to think about drafting a wing who can complement Philadelphia's building blocks of Joel Embiid, Ben Simmons and Markelle Fultz.
Bridges is an easy player to slot on almost any NBA roster, thanks to his multipositional defensive versatility, 3-point shooting and role-player potential. He isn't as gifted a shot creator as you'd like from a top-10 pick, but on this roster, he won't need to be.
Starting salary: $3,522,480
---
Shai Gilgeous-Alexander
Kentucky
Age: 19.8
PG/SG
Height: 6-foot-6 |  Weight: 171
Kemba Walker has one more year on his contract and might not be in Charlotte's long-term plans. The Hornets are operating under a new coaching staff and front office, and they could be in line for a rebuild.
They could very well be looking at point guard as a position of need, and the size, length and versatility of Gilgeous-Alexander could be very attractive here considering the type of lineup flexibility he brings, making him capable of playing alongside Walker in the short term.
The fact that he is 6-6 with a 7-foot wingspan, highly instinctual defensively and has the unselfishness needed to operate alongside a variety of guards makes him easy to slot in alongside virtually any type of player. His offense has made significant strides, and NBA teams feel he's only starting to scratch the surface of his potential.
Starting salary: $3,346,560
---

Collin Sexton
Alabama
Age: 19.3
PG
Height: 6-foot-2 |  Weight: 183
The Clippers are desperately looking to add toughness and competitiveness to their roster while also looking for a long-term answer at the point guard position.
Enter Sexton, with his tremendous aggressiveness driving the lane, taking off-the-dribble jumpers and putting defensive pressure on opposing guards. NBA teams have some concerns about Sexton's on-court decision-making and reckless style of play. Fiercely competitive, Sexton has shown enough flashes in the right areas to be comfortably projected as a starting-caliber point guard, with plenty of upside.
Starting salary: $3,179,280
---
13. LA Clippers

Lonnie Walker IV
Miami
Age: 19.4
SG
Height: 6-foot-4 |  Weight: 206
Walker didn't have a consistent or efficient freshman season, but his talent, combined with the lack of depth at his position, is keeping his name in the lottery conversation. His youth, strong frame, 6-foot-10½ wingspan and ability to shoot with his feet set or off the dribble make him a candidate to rise during the pre-draft process as teams search for upside and diamonds in the rough.
The Clippers' wing rotation is a major work in progress and could certainly use some more shooting, length and perimeter-defensive prowess.
Starting salary: $3,020,280
---

Miles Bridges
Michigan State
Age: 20.1
SF/PF
Height: 6-foot-6 |  Weight: 226
The Nuggets have been cycling through options at small forward all season and could very well look to address that position in the draft and/or free agency this summer.
Bridges is a freakish athlete who struggled at times to make the full-time transition to small forward, but he undoubtedly has potential as a two-way forward who can guard all over the floor and give you enough shooting, ballhandling and passing to get by at one of the most important positions in today's NBA.
Starting salary: $2,869,320
---

Robert Williams
Texas A&M
Age: 20.6
PF/C
Height: 6-foot-10 |  Weight: 237
Marcin Gortat is 34 and is about to enter the final year of his contract, so the Wizards could definitely start to think about grooming a young big man.
Williams reminded everyone why he was such a highly touted prospect entering the season with an impressive run to finish the year, helping Texas A&M reach the Sweet 16. Despite playing out of position all season, he has shown that his game is tailor-made for the NBA as a rim-running, pick-and-roll-finishing, shot-blocker/offensive rebounder in the Clint Capela mold. John Wall would likely appreciate having someone like him to throw lobs to.
Starting salary: $2,725,680
---
16. Phoenix Suns (via Heat)
Zhaire Smith
Texas Tech
Age: 18.9
SF
Height: 6-foot-5 |  Weight: 195
Phoenix could continue to add length, athleticism and energy on defense with the long-armed, explosive Smith.
Originally expected to be more of a 2019 draft candidate, Smith accelerated that timeline by helping Texas Tech reach the Elite Eight. Smith needs to continue to develop his ballhandling and perimeter shooting, but he's one of the best athletes in this draft, and his trajectory as a prospect suggests he has considerable upside.
Starting salary: $2,589,480
---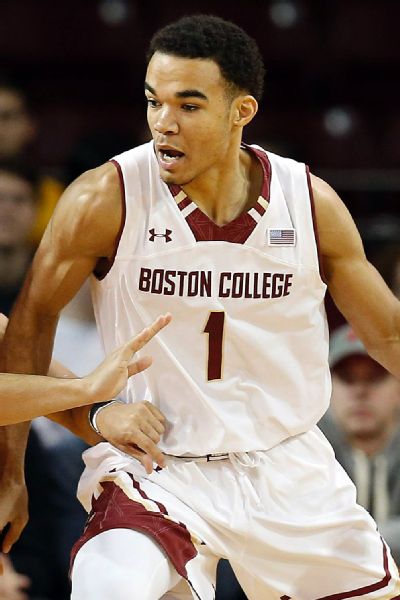 Jerome Robinson
Boston College
Age: 21.2
PG
Height: 6-foot-5 |  Weight: 181
A smooth, high-IQ combo guard would certainly look good in Milwaukee's backcourt rotation, especially one that can offer shooting, creativity and has the versatility to play either on or off the ball.
Robinson had one of the most productive campaigns in ACC history for Boston College.
Starting salary: $2,460,000
---

Troy Brown
Oregon
Age: 18.8
SG
Height: 6-foot-7 |  Weight: 210
A significant part of San Antonio's wing rotation is up for free agency this summer, which means this could be a position the Spurs look to address in the draft.
Brown's size, multipositional defense and upside could be intriguing at this stage of the draft. He's one of the youngest players in this class, and he has the type of character and intangibles this organization always covets. Helping him become a better shooter will be a major key, and the Spurs have an ace up their sleeve in that department with Chip Engelland.
Starting salary: $2,337,000
---
19. Atlanta Hawks (via Wolves)
Aaron Holiday
UCLA
Age: 21.6
PG
Height: 6-foot-1 |  Weight: 187
Dennis Schroder might not be in Atlanta's long-term plans, and he reportedly wouldn't mind being moved to avoid a long-term rebuilding effort.
Holiday had an outstanding junior season and he would bring a number of attractive traits with his microwave scoring ability, long wingspan and toughness.
Starting salary: $2,231,760
---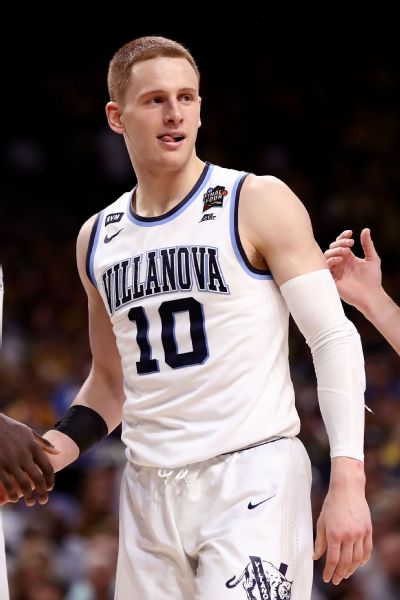 Donte DiVincenzo
Villanova
Age: 21.3
PG
Height: 6-foot-5 |  Weight: 200
Minnesota desperately needs to add depth to its guard and wing rotations, preferably someone who can also bring 3-point shooting and defense.
DiVincenzo put himself firmly on the NBA map with a memorable performance in the NCAA tournament championship game and continued his strong play at the NBA combine. He's a versatile guard who brings toughness and aggressiveness on both ends of the floor as well as deep range from beyond the arc. The fact that he doesn't need the ball in his hands to be successful is attractive alongside the likes of Jimmy Butler and Karl-Anthony Towns.
Starting salary: $2,142,360
---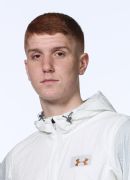 Kevin Huerter
Maryland
Age: 19.7
SG
Height: 6-foot-7 |  Weight: 182
Utah is reportedly in the market for more shooting prowess, and there is talk that the Jazz are very high on the 6-7 wing who has elevated his draft stock considerably with a strong showing at the combine.
Huerter's size, feel and upside could be intriguing at this stage of the draft. He's younger than some of the freshmen projected to be drafted, and fits the type of character the Jazz like to bring into their organization.
Huerter recently underwent surgery to repair torn ligaments in his right hand and is expected to miss two months.
Starting salary: $2,056,680
---
22. Chicago Bulls (via Pelicans)
Keita Bates-Diop
Ohio State
Age: 22.3
PF
Height: 6-foot-7 |  Weight: 235
The Bulls have very little depth at the forward spots and will want to try to add as much shooting and multipositional defense as possible. With that in mind, drafting a versatile player such as Bates-Diop makes sense.
He increased his stock dramatically with a breakout season, moving among all of the frontcourt positions for an overachieving Ohio State team and looking like an ideal fit for the modern NBA -- if he can find a way to rev his motor into higher gear at the professional level.
Starting salary: $1,974,480
---
Elie Okobo
Pau-Orthez
Age: 20.5
PG
Height: 6-foot-3 |  Weight: 180
With incumbent point guards Darren Collison and Cory Joseph both entering the final seasons of their contracts, the Pacers could certainly begin to think about drafting someone they can groom at this position long term.
Okobo has rocketed up draft boards with a very strong end to the season in France, leading his team to the playoffs and then having a memorable 44-point game once there. The smooth guard has good physical tools with the ability to pass out of pick-and-roll sets and make shots with range pulling up off the dribble. His size and length should allow him to play alongside another point guard in the same backcourt, which is attractive in today's NBA.
Starting salary: $1,895,520
---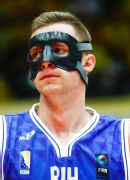 Dzanan Musa
Cedevita
Age: 19.0
SF
Height: 6-foot-9 |  Weight: 195
Portland's wing rotation could use some added depth.
Musa's size, scoring instincts and aggressiveness could be intriguing at this stage of the draft. He's one of the youngest players in this class, but he already is productive in Europe, playing at a fairly high level.
Starting salary: $1,819,800
---

De'Anthony Melton
USC
Age: 20.0
PG/SG
Height: 6-foot-3 |  Weight: 195
Even with Lonzo Ball in place, the Lakers should be looking to solidify their backcourt rotation and add more shooting, ballhandling and defensive versatility. Ball's size gives him the ability to operate alongside another combo guard.
Melton looked to be on the verge of a breakout season for USC before the FBI's investigation into recruiting shut him down indefinitely. His basketball IQ, ability to guard multiple positions, toughness and intangibles make him a prospect worth investing in.
Starting salary: $1,746,840
---
26. Philadelphia 76ers

Mitchell Robinson
Team N/A
Age: 20.1
C
Height: 6-foot-11 |  Weight: 215
Backup center is a position of need for Philadelphia, and it wouldn't hurt to add another athlete to the frontcourt who can catch lobs and help protect the rim off the bench.
Robinson is one of the most talented prospects in the draft physically -- with impressive length, athleticism and shot-blocking instincts -- but is far away from contributing. The fact that he elected not to play college basketball this season won't help his NBA readiness, but at some point in the draft, he's worth taking a gamble on as a developmental project.
Starting salary: $1,689,000
---
Josh Okogie
Georgia Tech
Age: 19.7
SG
Height: 6-foot-4 |  Weight: 195
The Celtics have a tough decision in front of them with Marcus Smart entering free agency, and they might need to find a less expensive backcourt option to avoid luxury tax issues.
Okogie has the type of length, toughness and defensive versatility Danny Ainge typically covets, and he's put himself firmly in the first-round mix with a strong pre-draft process, including an excellent showing at the combine.
Starting salary: $1,640,400
---

Grayson Allen
Duke
Age: 22.5
SG
Height: 6-foot-4 |  Weight: 185
The Warriors are way over the luxury tax and will want to find contributors on cheap rookie contracts.
Allen is a big-time shot-maker who should be ready to contribute fairly soon as one of the few NCAA seniors projected to be picked in the first round. The fact that he can play either on or off the ball alongside the Warriors' many stars might make him attractive here.
Starting salary: $1,630,320
---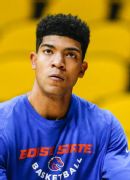 Chandler Hutchison
Boise State
Age: 22.0
SG/SF
Height: 6-foot-7 |  Weight: 193
The Nets are still figuring out what their long-term wing rotation will look like and could very well take a flier on a player like Hutchison at the end of the first round. His size, athleticism and ability to create his own shot are intriguing in a league that is starved for players at his position.
Hutchison made significant strides with his game as a senior. He has outstanding physical tools and is a much-improved ball handler and perimeter shooter. Hutchison is reported to have a promise after skipping the NBA combine and canceling all his workouts, and teams are increasingly beginning to point to Brooklyn as the team that guaranteed him.
Starting salary: $1,618,320
---
30. Atlanta Hawks (via Rockets)

Jacob Evans
Cincinnati
Age: 20.8
SG/SF
Height: 6-foot-6 |  Weight: 210
The Hawks are still figuring out their wing rotation long-term and could look to bolster that spot with additional depth.
Evans is an ultra-versatile player who guards all over the floor, played on and off the ball for Cincinnati and sports a career 38 percent mark from 3-point territory at the college level.
Starting salary: $1,606,680
---
Second round
31. Suns
Khyri Thomas | SG | Age: 22.0 | Creighton 
32. Grizzlies
Melvin Frazier | SF | Age: 21.7 | Tulane 
33. Mavericks
Bruce Brown | SG | Age: 21.8 | Miami FL 
34. Hawks
Anfernee Simons | SG | Age: 19.0 |IMG Academy
35. Magic
Jalen Brunson | PG | Age: 21.7 | Villanova 
36. Knicks (from Bulls)
Hamidou Diallo | SG | Age: 19.8 | Kentucky 
37. Kings
Jevon Carter | PG | Age: 22.7 | West Virginia 
38. 76ers (from Nets)
Rodions Kurucs | SF/PF | Age: 20.3 | Barcelona 
39. 76ers (from Knicks)
Moritz Wagner | C | Age: 21.1 | Michigan 
40. Nets (from Lakers)
Devonte' Graham | PG | Age: 23.3 | Kansas 
41. Magic (from Hornets)
Issuf Sanon | PG/SG | Age: 18.6 | Olimpija Ljubljana 
42. Pistons
Gary Trent | SG | Age: 19.4 | Duke 
43. Nuggets (from Clippers)
Rawle Alkins | SG | Age: 20.6 | Arizona 
44. Wizards
Landry Shamet | PG | Age: 21.2 | Wichita St 
45. Nets (from Bucks)
Omari Spellman | PF | Age: 20.8 | Villanova 
46. Rockets (from Heat)
Jarred Vanderbilt | SF | Age: 19.1 | Kentucky 
47. Lakers (from Nuggets)
Malik Newman | PG/SG | Age: 21.3 | Kansas 
48. Wolves
Shake Milton | PG/SG | Age: 21.7 | SMU 
49. Spurs
Justin Jackson | SF/PF | Age: 21.3 | Maryland 
50. Pacers
Isaac Bonga | SF | Age: 18.5 | Frankfurt 
51. Pelicans
Trevon Duval | PG | Age: 19.8 | Duke 
52. Jazz
Chimezie Metu | PF/C | Age: 21.2 | USC 
53. Thunder
Kenrich Williams | PF | Age: 23.5 | TCU 
54. Mavericks (from Blazers)
Kevin Hervey | SF | Age: 21.9 | Texas Arlington 
55. Hornets (from Cavaliers)
Ray Spalding | PF | Age: 21.2 | Louisville 
56. 76ers
Tony Carr | PG | Age: 20.6 | Penn St 
57. Thunder (from Celtics)
Sviatoslav Mykhailiuk | SG | Age: 21.0 | Kansas 
58. Nuggets (from Warriors)
Kostas Antetokounmpo | SF | Age: 20.5 | Dayton 
59. Suns (from Raptors)
Arnoldas Kulboka | SF | Age: 20.4 | Capo D'Orlando 
60. 76ers (from Rockets)
Tryggvi Hlinason | C | Age: 20.6 | Valencia