— -- The true champion of the 2015 NBA Playoffs isn't a player with the Golden State Warriors or Cleveland Cavaliers, the two teams facing off for the title.
No, this postseason belongs to Riley Curry, the 2-year-old daughter of Warriors star Stephen Curry. Riley again stole the spotlight Wednesday, celebrating on the court after her father's team won the Western Conference Finals -- then later singing, reaching for the microphone and walking around lackadaisically during the post-game news conference.
Riley opened her news conference -- this was her news conference, right? -- with a giant yawn before resting her head on the table. This was a big day.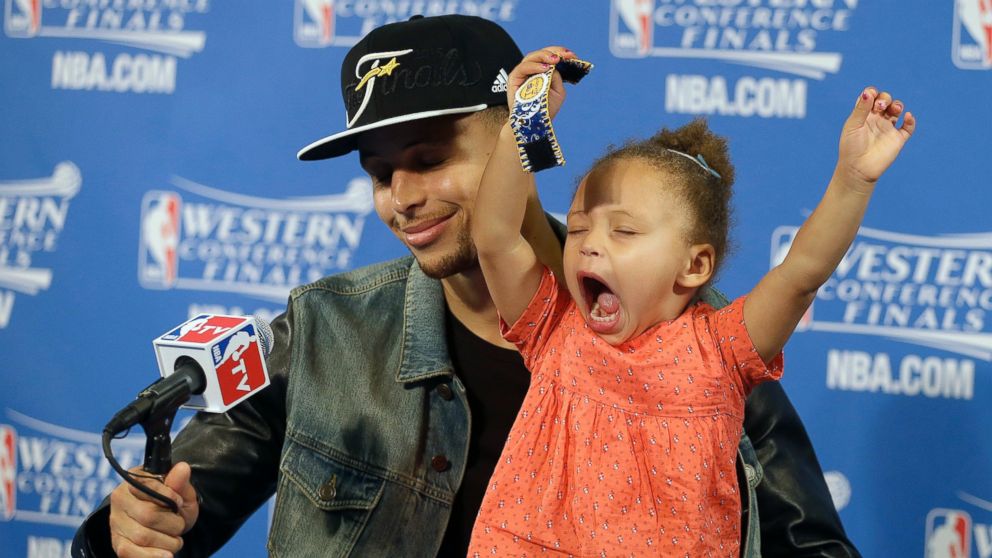 She also asked her father for help with her bracelet.
"Dada, help me," she said.
Riley -- who also appeared at a news conference last week, following Game 1 of the Western Conference Finals -- waved and mumbled into the microphone Wednesday. At times she walked around, owning the moment.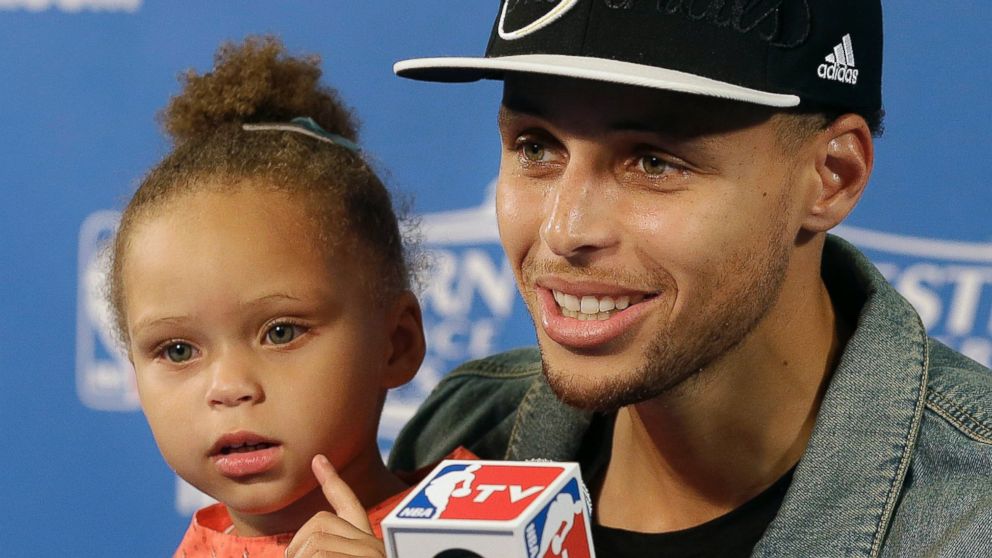 She handed a man her chewing gum before hiding behind a curtain, dragging the sheet halfway through the room.
One of the reporters asked Stephen Curry about his daughter.
"I think she's taking advantage of the moment, for sure," he said. "She's way too comfortable.