For holiday shoppers, this is the home stretch. But with just two more weeks until Christmas, some soon-to-be Santas still need to fill up their sacks.
If you're hunting for technophile-friendly gifts but worry about the hole they might burn in your pocket, look no further. Here are a few of our favorite gadget gifts that won't break the bank.
Kensington USB Car Charger
The Kensington USB Car Charger makes a great stocking stuffer for a friend or family member who frequently needs a charge on the road. The ultra-light device plugs right into a car's cigarette lighter or power port and is backed by the company's two-year warranty.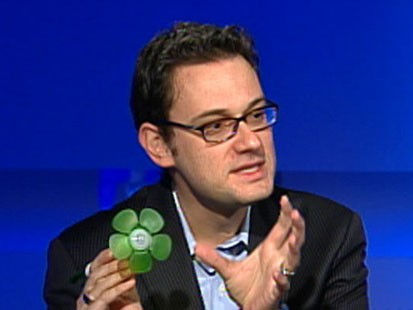 For $9.99, you can get a compact charger for BlackBerrys and other USB-powered devices. And for an additional $10, you can get a version compatible with power-hungry iPhones and iPods.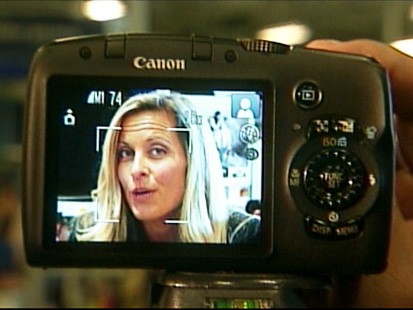 Huglight
For the book worm who likes to read herself to sleep or the Jack-of-All-Trades who pokes around in poorly-lit places, try the Huglight.
The flexible flashlight can be wrapped around your head or neck or twisted to point at anything that needs illumination.
ShowerTek Inc.'s HugLight has two flexible arms with two LED lights on each end. Normally $19, they're now on sale for $14.95 on the company's Web site and Amazon.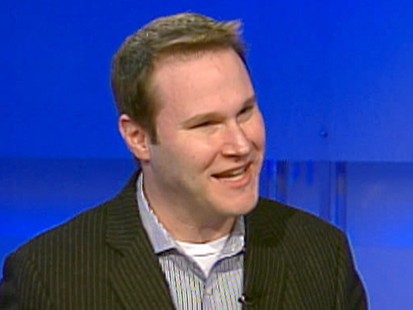 DOTS Gloves
The cold winter months are hard on iPhone addicts. When the temperature dips down to the single digits it's almost painful to remove your hands from warm, cozy gloves to navigate a touch screen phone.
But you can win over your favorite iPhone fanatics with Dots Gloves that let users control an iPhone without having their fingers directly touch the screen.
They're so popular that a few of their models are already sold out, but you can still place orders on the company's Web site. Prices range from $15 to $25.
Wii MotionPlus
A budget-friendly gift for diehard fans of Nintendo's Wii gaming console, the Wii MotionPlus connects to the Wii remote to increase accuracy and enhance game play.
It's compatible with Virtual Tennis 2009, Wii Sports Resort and other titles and costs between $17 and $20.
Sansa Clip Plus
Apple's line of iPods may be all the rage but for the right person, the Sansa Clip plus music player is worth considering. Prices start at $39.99 and it has a built-in FM player.
The Sansa can hold your own digital music collection but you can also fill it up with subscription music from Rhapsody or Napster, or insert a SlotRadio memory card preloaded with music of any genre.
iPod Shuffle
Apple's tiniest music player starts at $59 and holds up to 1,000 songs. Available in five eye-popping colors, the teeny device talks to you to tell you which song you're listening to or the artist. So that you don't lose track of the ever-shrinking iPod, it can clip onto a shirt pocket or belt.
Jabra Cruiser
For the commuter who doesn't like to miss a call, take a look at the Jabra Cruiser.
The Bluetooth speakerphone from Jabra clips on to the sun visor, providing easy access for the driver and good sound quality.
Once your phone is paired with the Cruiser, one large button lets you answer and end calls. If your phone has a voice dial feature, you can use that to search your contacts and place a call.
The Cruiser is available for between $65 and $72 from a variety of retailers.
The WikiReader
The WikiReader is a perfect gift for the person who loves to know it all.
Literally an encyclopedia that fits in your pocket, Openmoko Inc.'s WikiReader is a palm-sized touch screen device that contains that more than 3 million articles available on the online Wikipedia site.
Unfortunately, the Wikireader can't keep up with the constantly edited and changing treasure trove of information that is Wikipedia. But the manufacturer offers ongoing content updates through a mail subscription (yes, they will literally mail you two memory cards a year for $29) or free downloads.
The Wikireader costs $99 and is available only online.
Palm Pixi
One of Palm's newest smart phones, the Pixi is a keyboard-equipped, chic little device that lets you place calls, surf the Web, listen to music and more.
Something like a younger sibling of the Palm Pre, the Pixi is slightly smaller, lighter and less powerful. But for teens or people who want a device that can do just a bit more than a regular cell phone, this might make a great gift.
With a two-year contract from Sprint the phone costs $99, but some retailers have slashed prices for the holidays. Amazon, for example, sells the phone for $25 with a two-year contract.