Apple: Opening Weekend iPhone Sales Top 9M, 200M iOS 7 Downloads
A lot of people bought iPhones this past weekend.
September 23, 2013, 8:37 AM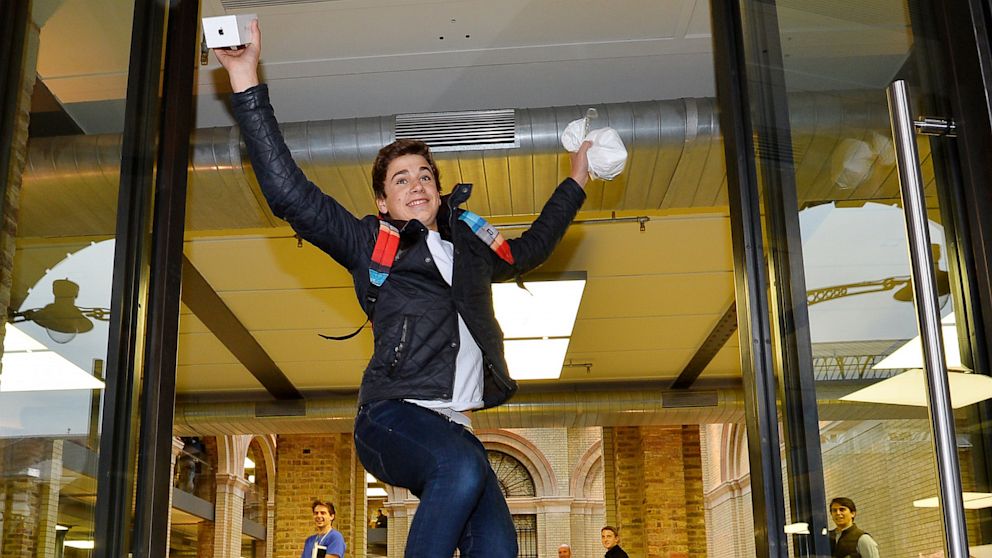 Sept. 23, 2013 — -- Turns out that iPhone lines around the corner translate to big sales. Apple announced this morning that in just three days it has sold 9 million of its new iPhones. Also, since being released Sept. 18, iOS 7 has been downloaded 200 million times, making it the biggest software launch for the company.
The company did not give a breakdown of the iPhone 5S and iPhone 5C sales, but the stat is the most impressive opening weekend for Apple yet. It bests last year's iPhone 5 opening weekend record by 4 million. The growth is fueled by a wider global distribution this year and the availability of two brand new models.
Since going on sale Friday morning in the U.S. the phone has been back-ordered online and many stores across the country reported depleted stock. Stock of the gold version of the phone is even scarcer.
However, Apple CEO Tim Cook assures customers more stock is on the way. "The demand for the new iPhones has been incredible, and while we've sold out of our initial supply of iPhone 5s, stores continue to receive new iPhone shipments regularly," Cook said in a statement. "We appreciate everyone's patience and are working hard to build enough new iPhones for everyone."
Apple also announced that more than 100 million customers have downloaded or purchased a device with iOS 7, the new mobile software that powers the iPhone, iPad and iPod Touch. The latest version of the operating system became available on Sept. 19 and runs on the iPhone 4 and up and the iPad 2 and up.
Exceeding analysts estimates, Apple's stock rose 4 percent in pre-market trading today.