— -- Santa may need to get a rocket-powered sleigh this year to reach the cookies and milk left out by astronaut Terry Virts.
The U.S. astronaut is currently spending Christmas with fellow astronauts on the International Space Station. The team even left out some "powdered milk and freeze dried cookies" for Santa in the space station airlock.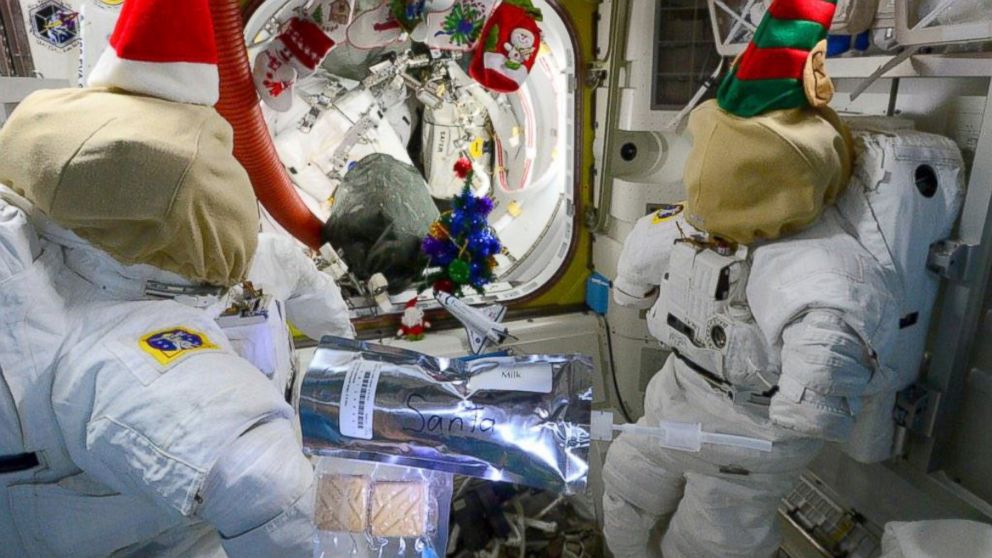 Since Christmas Eve, Virts and his fellow astronauts have been posting pictures on Twitter of what the holiday looks like in zero gravity.
The astronauts even exchanged gifts under a tiny upside-down Christmas tree. Virts said he received a new harmonica from Russian cosmonaut Elena Serova.
"Now I need to learn how to play!" he wrote on Twitter.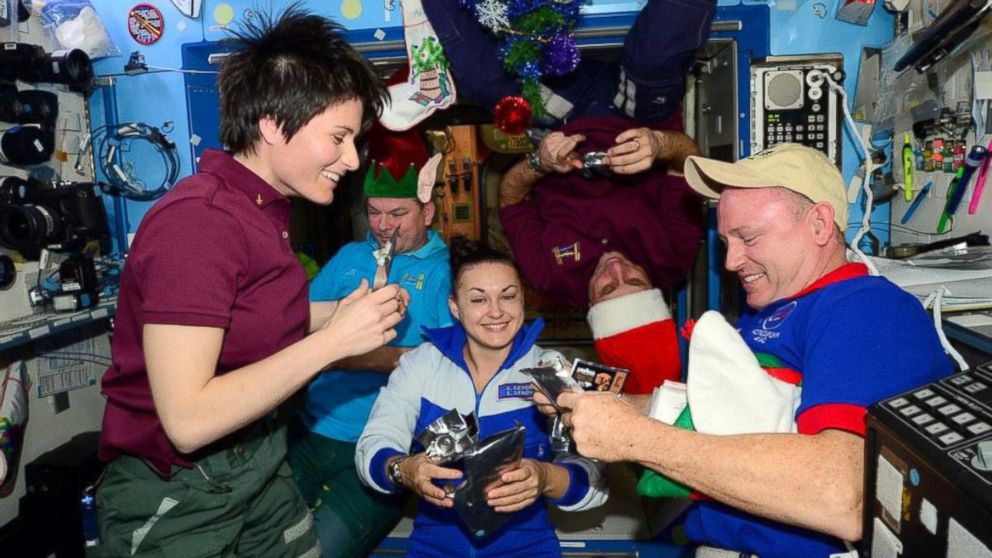 Virts pointed out the astronauts even got their own version of "Christmas lights" that is slightly different from the twinkly white lights you can pick up at the store.
On Christmas Eve the 47-yer-old astronaut also snapped a picture of the sun "rising" on Christmas day.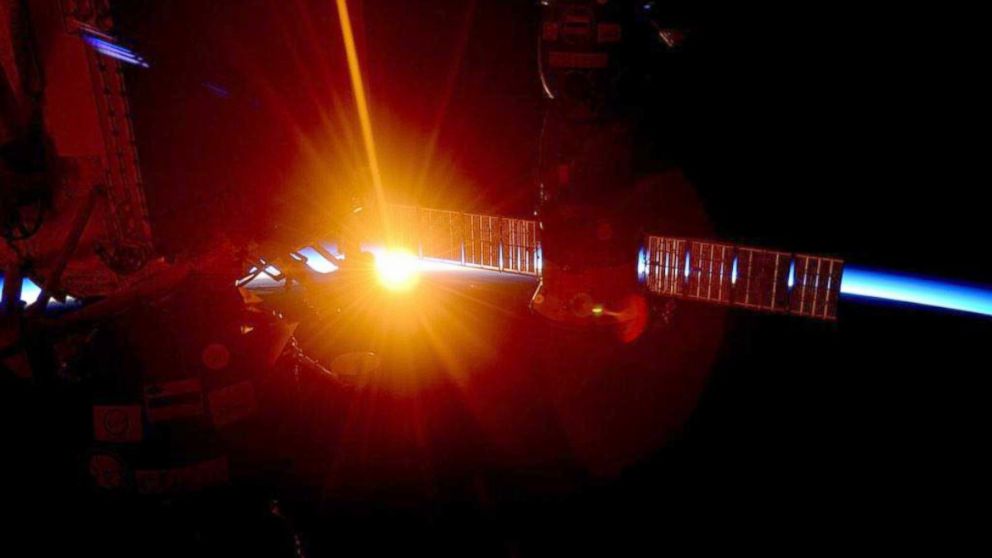 Virts wasn't the only one to get in the holiday spirit. Italian astronaut Samantha Cristoforetti released a moving rendition of the song "Imagine" sung from space with the Earth as an impressive backdrop.