April 16, 2014— -- Google's "Project Ara," an affordable smartphone with swappable and customizable hardware, could be the next big thing to shake up the mobile market.
Details of the phone were unveiled at the first Ara developer's conference on Tuesday, when leader Paul Eremenko announced it would go on sale early next year and retail for about $50.
"It's about getting exactly what you want in a phone," Patrick Moorhead, principal technology analyst at Moor Insights and Strategy told ABCNews.com. "For a lot of people, their primary reason for buying a phone could be social media. For another person it could be taking pictures. For other people it may be gaming. It's all about customization."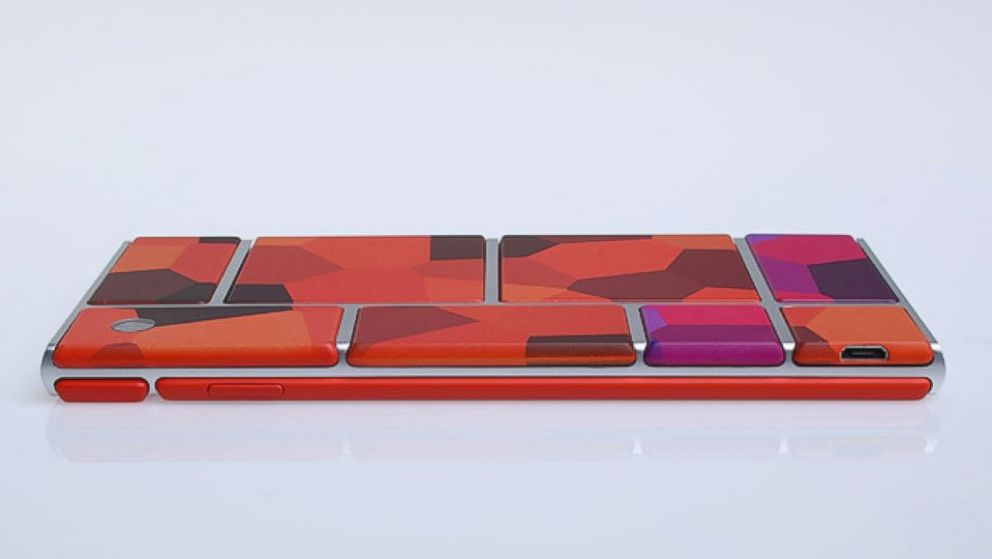 According to Google's "Project Ara" module developer's kit, users will be able to build on to a basic structural framework to customize their phone with different modules to design a phone with the look, capability and price that they want.
As new technology comes to market, users won't have to wait for a new phone and can instead just swap in the modules, empowering users to customize their technology.
Essentially, it's an a la carte phone and consumers are allowed to choose the extra bells and whistles they want to use or swap out on any given day.
"Ara's success is predicated on a rich, vibrant, and diverse ecosystem of modules from a myriad of developers," Google says in the guide.
Moorhead, who is not affiliated with the project, said the Project Ara phone likely won't be the last smartphone a person will ever need to purchase. However, he said he expects users may keep it longer since it's likely the foundation of the phone would be the last component to be changed or updated.
"To build an appropriate ecosystem, you don't want to change the lowest common denominator," Moorhead said. "I could see the exoskeleton lasting at least four years."
While the lower price point could make the phone more accessible to the developing world, Moorhead predicts "Project Ara" will have an impact in tech-hungry markets where individuals' smartphones "mean everything to them."
"Some people will want modular and others will go thinner," he said. "I think the market will decide where it goes from there."