— -- Several mysterious dark spots on the surface of Pluto have caught the attention of NASA researchers as the New Horizons probe makes its final approach to the dwarf planet.
Several spots are evenly spaced along Pluto's equator, with each having a diameter of about 300 miles, according to NASA.
"It's a real puzzle -- we don't know what the spots are, and we can't wait to find out," Alan Stern, principal investigator for New Horizons, said in a statement.
The spacecraft is scheduled to come as close as 6,200 miles from the surface of Pluto July 14, 2015, the closest any man made object has come to the dwarf planet.
As New Horizons has closed in on Pluto, it's provided a closer look at Pluto's surface and its moons. In February, the spacecraft took two long-exposure images showing two of Pluto's moons, Hydra and Nix, orbiting the dwarf planet. It was the first time the space probe had gotten close enough to view the moons.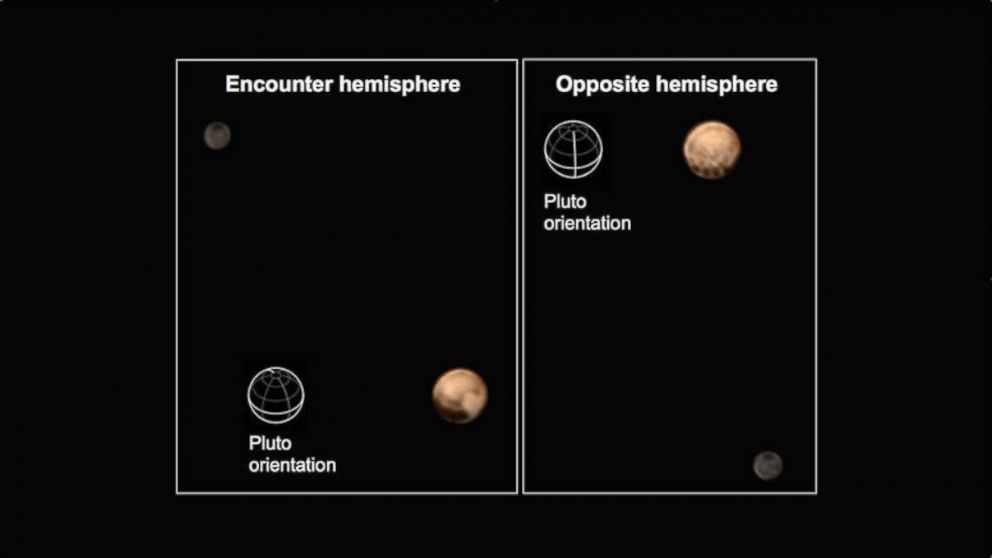 New Horizons blasted into space atop an Atlas V rocket in January 2006. Pluto at the time was still considered a planet, with scientists later that year voting to demote its status to that of a dwarf planet.
After a sleepy nine years, the probe woke up in December 2014 from the last of its 18 hibernation periods as it prepared for its initial approach toward Pluto.