STOCKHOLM, Sweden -- When it comes to mobile gaming, the Candy Crush games have proven to be sweetly addictive for hundreds of millions of active users around the world.
Sebastian Knutsson, co-founder and chief creative officer of King, the company behind Candy Crush, took ABC News on a tour of the company's Stockholm office today and offered an inside look at what life is like at one of the world's most popular gaming companies.
King became an independent unit of Activision Blizzard in February after a $5.9 billion acquisition. However, it seemed to be business as usual at the company's Stockholm office.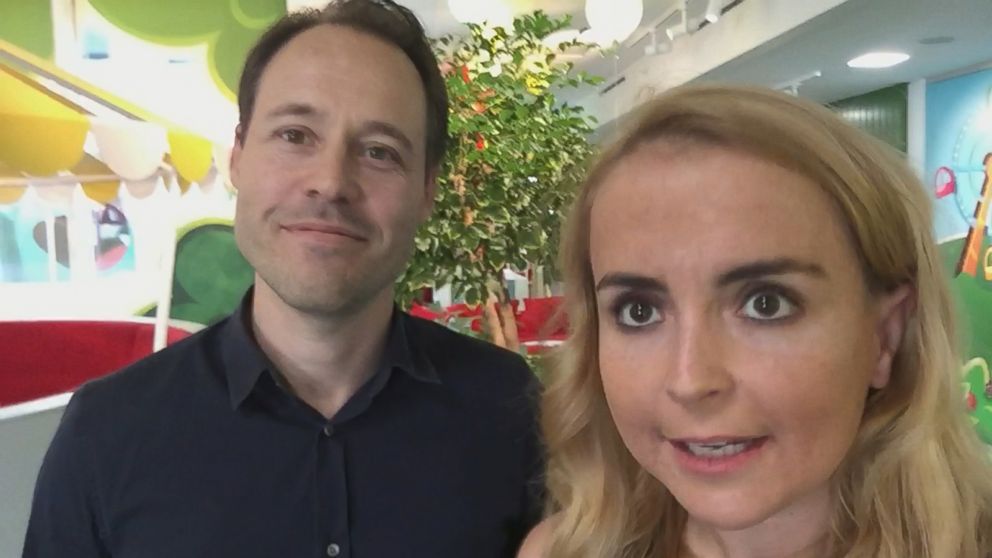 Before starting the tour of the office, Knutsson met ABC News in the pavilion area of the King office in Stockholm, a cartoonish open meeting area that evokes the same whimsy as King's portfolio of 200 games.
One item on today's agenda: Closing in on creating the 2,000th level of Candy Crush.
"We are getting close to producing level 2,000 on the original Candy Crush and the other games are still producing levels as well," Knutsson said. "There are some [players] at the end waiting for more content."
Surprisingly, Knutsson said about half of those power players who have made it to the end never made a single in-app purchase.
Many Candy Crush players know the feeling of getting hooked -- and then frustrated after being stuck on a certain level for too long. It's something Knutsson said the King team listens to feedback about and evaluates whether they need to make some tweaks at a certain level.
"It really comes down to making a game people can enjoy and not turning them off," Knutsson said. "Keep trying. That's the secret. I think in some cases you find that really hard level and if sometimes players complain about a level too much, we will sometimes tweak it and make sure it's still fun to play."