A Florida teen hospitalized after a savage school beating last month put her in a coma is showing the first signs of improvement, according to her family's lawyer, but 15-year-old Josie Lou Ratley's mother said today that she worries her daughter may not recover to be the same person.
"She doesn't follow commands yet," Josie's mother Hilda Gotay Ratley said of her daughter's recovery. "I don't know how my baby is going to turn out."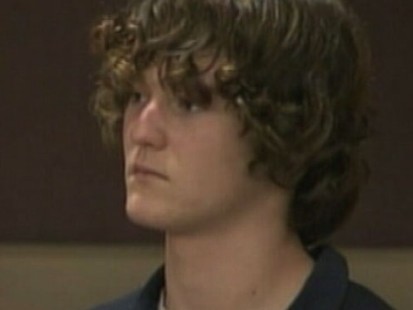 Three weeks after the brutal assault, which left Ratley in a medically induced coma -- with a piece of her skull removed to relieve swelling in the brain -- family representatives say they've seen some small hopeful signs they've been waiting for.
"Josie Lou Ratley has begun to breathe on her own. She has been extubated and is no longer on a ventilator," her family's lawyer Rick Freedman said Tuesday night.
Doctors admit, however, that they simply won't know the full extent of the damage until Ratley is awake and out of her coma. They say she still requires another major surgery to repair her fractured skull.
Hilda Gotay Ratley said that painful uncertainty and her daughter's slow recovery has kept her by Josie's hospital bedside day and night, full of faith, trying to nurture her daughter back to health.
"When I come in, the first thing I do is say my rosaries with her. I do exercise. I do the movement of the legs," she said. "I just start talking to her. I say funny things to her, trying to get her response back to me, to try to get her to hold my hands."
Police: 'Text Rage' Fueled Attack
Ratley's accused attacker, 15-year-old Wayne Treacy, remains in juvenile detention, charged with attempted murder.
According to investigators, Treacy, a 9th grader at Deerfield Beach High School, planned and attacked Josie Ratley at the bus loop outside Deerfield Beach Middle School after the two exchanged text messages about Treacy's 13-year-old girlfriend.
Investigators say one text message in particular, regarding Treacy's older brother, who hanged himself, may have incited Treacy's anger. Treacy found his older brother hanging from a tree outside a local church, public defender Betsy Benson, who briefly represented Treacy after his arrest, told ABC last month.
Treacy is now represented by a private attorney, Russell Williams.
Broward County Sheriff Al Lamberti told ABC News that Treacy was overcome with "text rage."
Lamberti said that eyewitnesses reported Treacy, who confessed the beating to police, didn't utter a word as he kicked Ratley repeatedly with his steel-toed boots, "in the head, soccer style," until a teacher eventually pried him off.
Josie Lou Ratley's Mother Waits for Apology
Gotay Ratley said she is still waiting for an apology from Treacy or his family for the March 17 attack.
"I would have liked to hear them tell Josie that they are sorry, and the boy to say that he was sorry also," said Gotay Ratley. "I don't know what's going to come out of this, and I don't know how to feel as far as they go or he does. They need God. That's all I can say."
Treacy's 13-year-old girlfriend has been charged as an accomplice in the attack.
Treacy and his girlfriend are due back in court on April 19, when it will be determined whether Treacy will be charged as an adult.
Investigators say neither Treacy, nor Ratley, who students said loved art class and reading her books, had ever had disciplinary problems.
Last November a group of teens from Ratley's middle school set 15-year-old Michael Brewer on fire over a dispute about a stolen video game. Brewer suffered burns to 80 percent his body. Three of the teens were charged as adults.