A rocket heading to NASA's International Space Station failed almost immediately after its launch and led to a fiery explosion within seconds.
Interested in
?
Add as an interest to stay up to date on the latest news, video, and analysis from ABC News.
Orbital Sciences, which owned the Antares rocket and Cygnus spacecraft, cited a "vehicle anomaly" for the failed launch.
Here's how it all went down last night:
6:22 p.m. EST: The Cygnus spacecraft is scheduled to lift off. Thousands of space buffs gather along the coast to watch the launch.
6 seconds later: The rocket starts going awry.
14 seconds later: The range safety officer sends a self-destruct command. The rocket explodes into a fireball over Wallops Island, Virginia.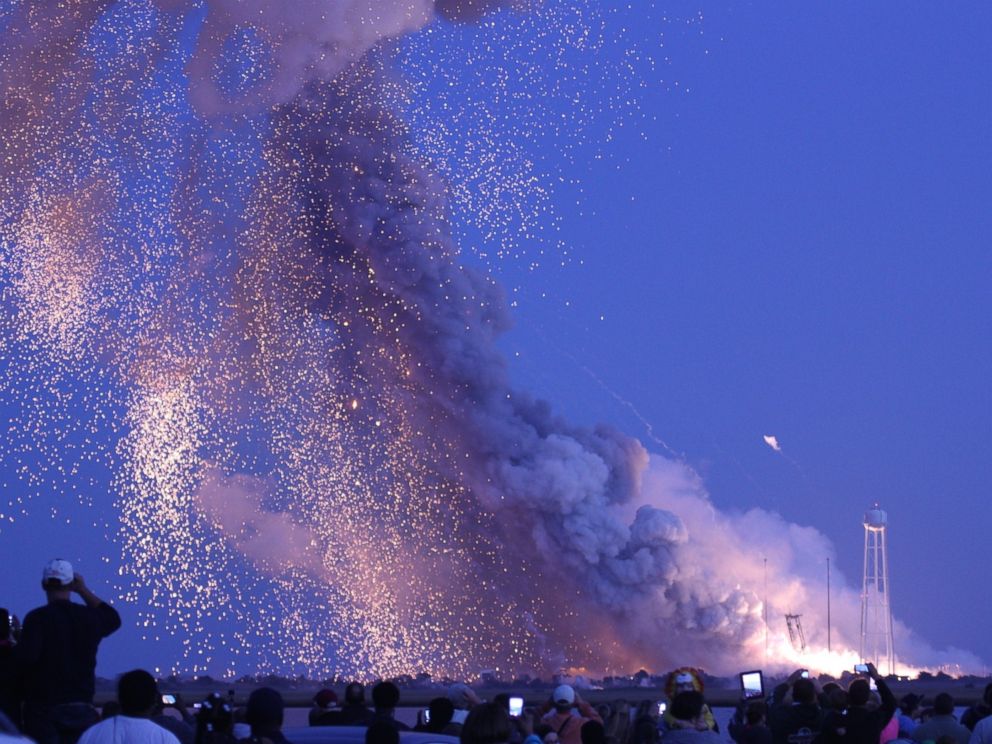 6:26 p.m.: NASA says Orbital Sciences is "evaluating the status of its mission."
6:29 p.m.: Orbital Sciences tweets that there was a "vehicle anomaly."
There has been a vehicle anomaly. We will update as soon as we are able.

— Orbital Sciences (@OrbitalSciences) October 28, 2014
7:19 p.m.: NASA posts a statement about the explosion on its website, explaining the Antares rocket "suffered a catastrophic anomaly shortly after liftoff," but no injuries have been reported.
Very sorry to see the Antares rocket launch failure. Spaceflight is hard. Very glad that no one was hurt. Now time to sort out why & effects

— Chris Hadfield (@Cmdr_Hadfield) October 28, 2014
9:15 p.m.: Orbital Sciences holds a press conference about the failed mission, and warns people to live near the accident area to stay away from any debris and not to collect it as "souvenirs."
10:28 p.m.: NASA reassures the public that the astronauts at the space station are in no danger of running out of food or supplies, which the Antares rocket was carrying.
"Today's launch attempt will not deter us from our work to expand our already successful capability to launch cargo from American shores to the International Space Station," NASA said.