Submit Your Election Predictions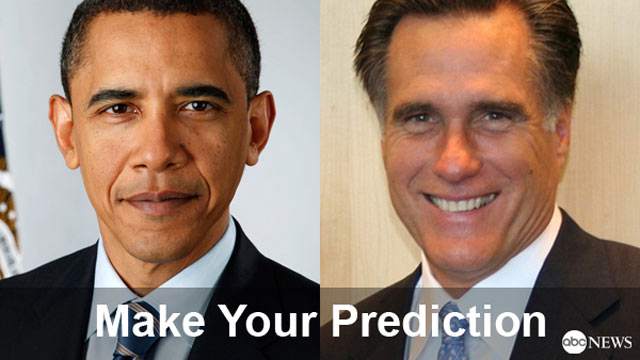 Your Voice, Your Predictions 2012: How many electoral college votes will Obama and Romney end up with and at what time EST do you think we will know the winner of the White House?
For some electoral math help, go here: http://abcn.ws/uOULkF.
Best guess could get a shout out from George on "This Week."
Plus, watch "This Week" on Sunday for our Powerhouse Roundtable's predictions. Can you beat the experts?
Submit your predictions below.