Bernie Mac, 50 -- Actor and comedian. Known for his stand-up and TV series "The Bernie Mac Show," he went on to star in such movies as "Ocean's Eleven" and "Charlie's Angels: Full Throttle."
Aleksandr Solzhenitsyn, 89 -- Author, Nobel laureate.
Bernie Brillstein, 77 -- Talent agent, producer and studio executive. Shaped TV by helping to bring "Saturday Night Live," "The Sopranos" and "The Muppets" to screen.
Peter Rodman, 64 -- Foreign affairs expert. Serving every GOP president from Nixon to George W. Bush, he shaped major initiatives in national security and foreign policy.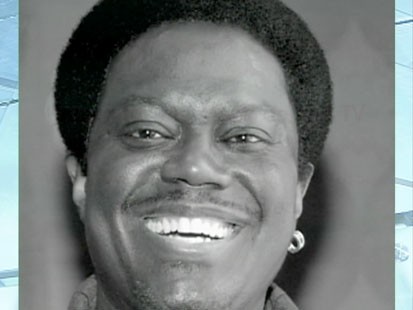 "An isolationist foreign policy would rebound against our own interest. We would find ourselves without allies in the world, we would find the world a more dangerous place."
THIS WEEK, THE PENTAGON RELEASED THE NAMES OF 16 SOLDIERS AND MARINES KILLED IN IRAQ AND AFGHANISTAN.
  Army SGT Errol M James, 29, of St Croix, VI
Army SPC Ronald A Schmidt, 18, of Newton, KS
Army PVT Timothy J Hutton, 21, of Dillon, MT
Marine Capt Garrett T Lawton, 31, of Charleston, WV
Army SGT Gary M Henry, 34, of Indianapolis, IN 
Army SPC Jonathan D Menke, 22, of Madison, IN
Army SGT Jaime Gonzalez, Jr, 40, of Austin, TX
Army SSG Brian K Miller, 37, of Pendleton, IN
Army SGT Ryan P Baumann, 24, of Great Mills, MD
Army PFC Jennifer L Cole, 34, of American Canyon, CA
Army SPC Andre D Mitchell, 25, of Elmont, NY
Army PFC David J Badie, 23, of Rockford, IL 
Army 2LT Michael R Girdano, 23, of Pennsylvania 
Army SPC William J Mulvihill, 20, of Leavenworth, KS
  Army PVT Jair De Jesus Garcia, 29, of Chatsworth, CA
Army SPC Kevin R Dickson, 21, of Steelville, MO