"100 Places In Italy Every Woman Should Go" takes travelers on a femme-friendly tour up and down the beautiful boot. Here are ten experiences every female visitor to Italy should try to have:
A Wine Bar Walk of Rome
Yes, the monuments, churches, and museums of Rome are extraordinary. But do as the Romans do, and spend an evening enjoying the city's wine bars. There are lots of cozy spots in the Eternal City where you can taste vintages from every region of Italy, along with scrumptious snacks, such as suppli -- deep-fried rice croquettes stuffed with melted pecorino cheese.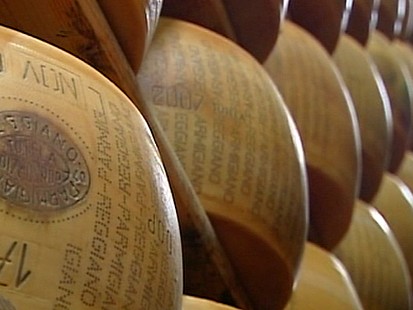 For an entertaining tour, sign up for a
Context Travel Wine Walk
, led by an in-the-know local sommelier.
Monday at the Market in Florence
The Mercato Centrale di San Lorenzo is a food market so revered by the Florentines that it's overseen by the same institution that looks after the Uffizi art galleries.
Culinary expert Judy Witts-Francini of Divina Cucina, who's lived in Florence for more than 25 years, takes visitors on customized tours of this place. The delicious adventure includes tastings of aged balsamic vinegars, cheeses and chocolates. It ends with lunch at a lively trattoria where you'll be rubbing elbows with the natives.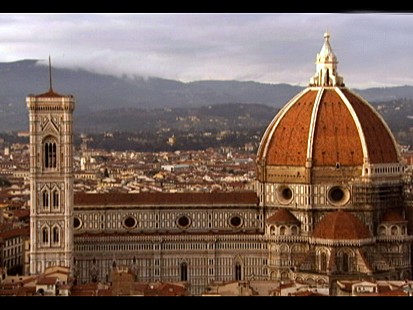 Mosaic Workshop in Venice
Hidden behind high walls in an undiscovered neighborhood of Venice is the Orsoni Mosaics foundry, a magical place where travelers can enroll in workshops to learn one of Italy's most wonderful crafts. The foundry has supplied mosaics to some of the world's most beautiful buildings -- including the nearby San Marco Basilica.
Workshops attract an international mix of beginners and seasoned artists, who stay for a few days or weeks, enjoying the small classes, expert instruction, and sparkling accommodations in the Domus Orsoni -- a bed and breakfast designed by mosaic artisans.
Shopping in Milan
Shopping in this Fashion Capital of the World is stepping into the future. New styles, fresh from the showrooms of megastar designers, fill the city's fabulous shop windows. It'll take a while for these fashions to appear back home, so whatever you buy in Milan will be sensational for several seasons.
With so much to choose from, it's great to take Select Italy's guided shopping tour, and have experts customize your excursion according to your desires and budget.
A Spa Break In Ischia
Soaking in curative thermal waters is one of Italy's most pleasurable ancient traditions. Every region of the country has hot springs gurgling beneath it. Their waters are funneled into baths where spirits are lifted, aches and pains soaked away.
The island of Ischia, off the coast of Naples, is one of the country's top-rated spots for its restorative mud treatments. Check into the L'Albergo Della Regina Isabella, a sprawling Spanish style resort, where celebrities like Ava Gardner, Liz Taylor, and Gina Lollobrigida have enjoyed blissful sojourns.
Opera in Le Marche
Passionate Renaissance Italians invented opera to glorify the emotional highs and lows of our human experience. Though Milan or Naples may be the first places that come to mind when we think "opera," aficionados claim the highest quality is to be found in the region of Le Marche, east of Rome. The area's seaside and mountain towns are packed with over 70 historic theaters.
A couple of gem opera spots are Pesaro, which hosts a Rossini Festival, and Macerata, a quintessential hill town, where you'll find the definitive al fresco experience at the neoclassical Arena Sferisterio.
Hike through Sicily and the Aeolian Islands
Experiencing Italy on foot is the perfect way to savor every detail, get peace of mind, and a good fragrant hit of nature while you're at it. Country Walkers, a travel service, offers a variety of weeklong vacations throughout Italy, with excellent guides, meals, and accommodations.
These trips are wonderful for families, giving moms a needed break. Bonding inevitably occurs among different generations.
One of Country Walkers' most appealing weeks explores eastern Sicily, where visits to Greek ruins and boat rides around the legendary Aeolian Islands make for an extraordinary vacation.
Cook in Calabria
Taking a cooking class in Italy is getting a backstage pass to the country's soul. Everything comes together in the kitchen: a chef's passion, enticing aromas, and clinking wine glasses, and the freshest flavors of the season. In the captivating region of Calabria, at the toe of Italy's boot, you can learn the cooking secrets of local signoras by signing up with In Italy Tours.
Custom designed one-day or weeklong programs are offered, so whether you want to knead pasta dough in a hillside cottage, taste Calabria's famous fiery peppers, or go fishing from the deck of a private yacht, you're assured an authentic La Dolce Vita experience.
Take a Landscape Painting Class in Tuscany
Imagine standing on a Tuscan hillside, looking out over a vineyard, with that gorgeous golden light all around. Instead of gasping at the view for a few moments, you are at an easel for a couple of tranquil hours, capturing the scene with your brush.
New York artists Maddine Insalaco and Joe Vinson run weeklong landscape-painting workshops, for beginning to advanced students, where this dream comes true. Creativity flows under their inspired instruction. The program includes accommodations in a converted convent and out-of-this-world meals that come direct from the bounty of the surrounding farmlands.
Yoga Retreat In Casperia
The enchanting medieval village of Casperia, north of Rome, has a time-stands-stil ambience. It's the home of Sunflower Retreats, created by Lucy Bremner, a British Hatha Yoga teacher and holistic practitioner, and her husband Alan Scheda, a Casperia native.
The couple has revitalized this hilltop oasis: renovating homes, employing locals, and promoting ecotourism. Sunflower Retreat packages include morning yoga classes and accommodations scattered around the village.
Participants style their retreats any way they wish -- choosing to add options such as visits to hot springs, massages, guided walks, cooking or meditation classes. All this plus welcoming natives, wonderful food, and pine-scented air make for a perfect chill-out vacation, Italian style.