If you are flying this Thanksgiving, you better check the weight of your bags twice.
A three-week enforcement sweep from Oct. 19 to Nov. 6 by regulators in New York found that many of the scales the airlines use to weigh your bags weren't registering the right weight.
That could mean big penalties for you.
Most major airlines already charge passengers $15 to $20 to check a bag. But if that bag is overweight -- typically the threshold is 50 pounds -- the airlines tag on a steep penalty, ranging from $25 to a whopping $150. And often those fees are imposed each way.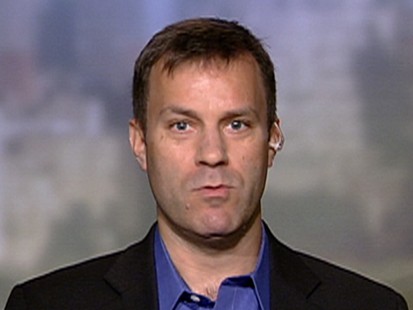 The airlines collected more than $1.2 billion in such baggage fees in the first six months of this year, according to the U.S. Bureau of Transportation Statistics.
Stay Up to Date on the Latest Travel Trends from ABC News on Twitter
Before you panic and think that the airlines are trying to rip you off -- or at least cheat you at the scale -- note that 92.3 percent of the 741 scales at the two airports were found to be in perfect working condition. The airlines were ordered to stop using the other 57 scales, and they have since been fixed.
New York Department of Consumer Affairs Commissioner Jonathan Mintz's said that of those 57 scales that failed inspection, only 42 percent were overweighing bags.
The other good news for travelers is that this year's inspection showed more scales in working order: 92.3 percent compared to 88 percent during last year's enforcement drive.
Flying Tips for Faulty Scales
Enforcement of the scales across the country is left up to local authorities, and no national group appears to keep a database of their accuracy.
A South Florida Sun-Sentinel analysis last month of nearly 2,000 South Florida airport scale inspections found that more than one in four resulted in failures from 2005 to mid-2008. Palm Beach International Airport had the worst record for weight-related failures, 12 percent, while Fort Lauderdale-Hollywood International and Miami International had 4 percent.
Last year, the Arizona Department of Weights and Measures, responding to a complaint by a US Airways passenger, did a surprise inspection of the airlines' scales at Phoenix's Sky Harbor International Airport. A team of inspectors tagged 31 of the 72 scales with infractions, but all but three were minor and none was to the airline's advantage.
Southwest, which has a large presence in Phoenix, shut down three of its 26 scales because they received the most serious violation from the inspectors. The problem: The scales did not start at zero. In Southwest's case, they started before zero, so any error would be in the customer's favor.
Rick Seaney, CEO of flight search site FareCompare.com and an ABCNews.com columnist, said that thanks to added baggage fees, consumers are now trying to fit the contents of two bags into one, making this a bigger issue than in past year.
"Now with the fees being so much higher than they were 18 months ago for overweight baggage, if you're going to charge that much, it behooves you to calibrate your scales properly across the board," Seaney said.
For travelers, Seaney said: "Certainly, if you are right on the dividing line, there is haggling that needs to be done, especially if you are armed with this information."
Weigh Your Bags
In addition to haggling, there are a few steps you can take to protect yourself from faulty scales. First, know how much your bag weighs. The night before your departure, take you the bathroom scale and check its weight. If it is over the limit or close to it, think twice about what you are packing.
At the airport, look at the scale to check for a seal from the local weights and measures or consumer affairs department. The sticker will say when the scale was last inspected.
Observe the scale as the ticket agent weighs your bag. The scale should read zero before the bag is weighed. Finally, if you know that your bag in underweight but the airline says it's over, ask for it to be weighted on another scale. It's far less likely that two airport scales are both not calibrated properly.
A spokeswoman for the Air Transport Association, the airlines' Washington D.C. trade group, referred all questions about scales to the individual airlines.
JetBlue and American said they check their own luggage scales in addition to the regular government inspections.
"The Department of Consumer Affairs' inspection of luggage scales in New York City complements the monthly inspection conducted on every JetBlue luggage scale," the airline said in a statement. "The accuracy of the scales at JetBlue check-in counters is an important part of providing a hassle-free travel experience for our customers, which includes offering the first checked bag free of charge."
According to American Airlines, only a very small percentage of checked bags actually come close to being overweight. So for most customers, the point is moot.
"American routinely uses professional scale technicians to service and calibrate its airport scales, and does so four times more often than most government agencies typically inspect them," the airline said in a statement.
American said the most common cause of scale inaccuracies usually results in the scale reading lighter than the true weight. In other words, the most-common error is in the customer's favor.
"American's employees routinely allow a couple of pounds overage without charging any overweight bag fees," the airline said. "They also allow customers with more than one bag to re-distribute items in both bags so both meet the weight standard of 50 pounds."
US Airways added: "We are pleased with the results of the audit of our baggage scales; the auditors found no major variances with our scales. To ensure we are fully compliant, the airline contracts with an independent vendor to audit our scales twice yearly."
A Delta spokeswoman said the airline calibrates its scales monthly and that the ones at LaGuardia were fixed the very next day.