United Airlines Flight 949, with 124 passengers and a crew of 11, was ready to push back from the gate at London's Heathrow Airport and head to Chicago Monday afternoon when authorities boarded and the pilot left the cockpit for a Breathalyzer test.
The pilot, Erwin Washington, was subsequently arrested on suspicion of violating alcohol limits, and later took a blood test as well. Washington, 51, has been released on bail, London police said.
He faces up to two years in prison and a fine, if found guilty, according to U.K. prosecutors.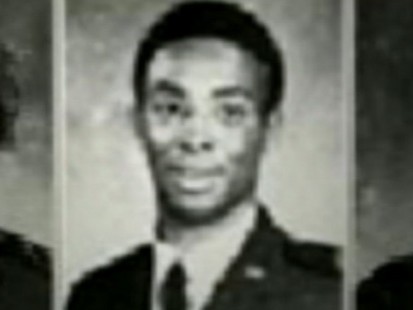 United Airlines said in a statement Tuesday that the pilot is
grounded
for now and emphasized that the company has no tolerance for violation of an alcohol policy that it called "among the strictest in the industry."
The flight was canceled, and the passengers were transferred to other flights, according to the British Airports Authority.
Veteran pilots said such incidents are rare but that they do happen.
In May, an American Airlines pilot was also arrested at Heathrow after failing a Breathalyzer test.
In 2002, the pilots on an American West flight were pulled off a plane after U.S. Transportation Security Administration screeners smelled alcohol on their breath.
In March 1990, Northwest Airlines pilot Joe Balzer flew drunk, ferrying 91 passengers from Fargo, N.D., to Minneapolis, Minn., after a night of drinking.
In an interview with ABC News Tuesday night, Balzer said, "I was pretty much a train wreck looking for a place to happen.
"We were out in a bar. We'd gone about 3:30 in the afternoon, and we were drinking and one thing led to another."
The plane landed safely, but Balzer and his two fellow pilots were fired, and their licenses were revoked.
Balzer went to prison but has since managed to return to the cockpit.
"I hadn't had a drink since the Northwest incident," he said. "I had to retake all my exams from the FAA. There's a passion for this profession, and I dearly missed flying."
Pilot to Appear in Court This Month
ABC News aviation analyst John Nance said such cases make up "a very, very small percentage" of all commercial flights.
"I don't think we have a big problem," he said today on "Good Morning America," adding that the zero-tolerance culture adopted by airlines requires all flight personnel to uphold those standards.
"If you know that someone wobbled in with alcohol on their breath, and you did nothing about it, your fate is going to be the same as theirs."
As for why pilots resist the installation of Breathalyzers in the cockpit, Nance said it is "demeaning and insulting to us to think, as airline pilots, that we would have to have that or that we would be so irresponsible that we would let another crew member climb into the cockpit with alcohol on their breath. ... We like to think that none of us would ever do that.
"There is no place for alcohol in the bloodstream of pilots," he said.
London police would not confirm how much alcohol Washington is suspected of having consumed Monday. British law forbids pilots from having more than 0.02 percent alcohol in their bloodstream.
Washington is scheduled to appear before a court in northwest London Nov. 20.