There were many paws and much applause as nine tiny dogs walked the red carpet in California on Wednesday morning--not en route to a Hollywood premiere, but hopefully to new families across the country.
Virgin America undertook its fifth flight since 2010 transporting Chihuahuas from San Francisco to the New York area in an effort to stem an influx of the breed at shelters on the West Coast.
"We have a major overpopulation of Chihuahuas here in California," said Rebecca Katz, director of the City of San Francisco Animal Care and Control. "Virgin America's continued support in flying these little guys out to the East Coast over the last few years has helped us place them into loving homes that they couldn't have found here."
VIDEO: 15 Chihuahuas Abandoned at Humane Society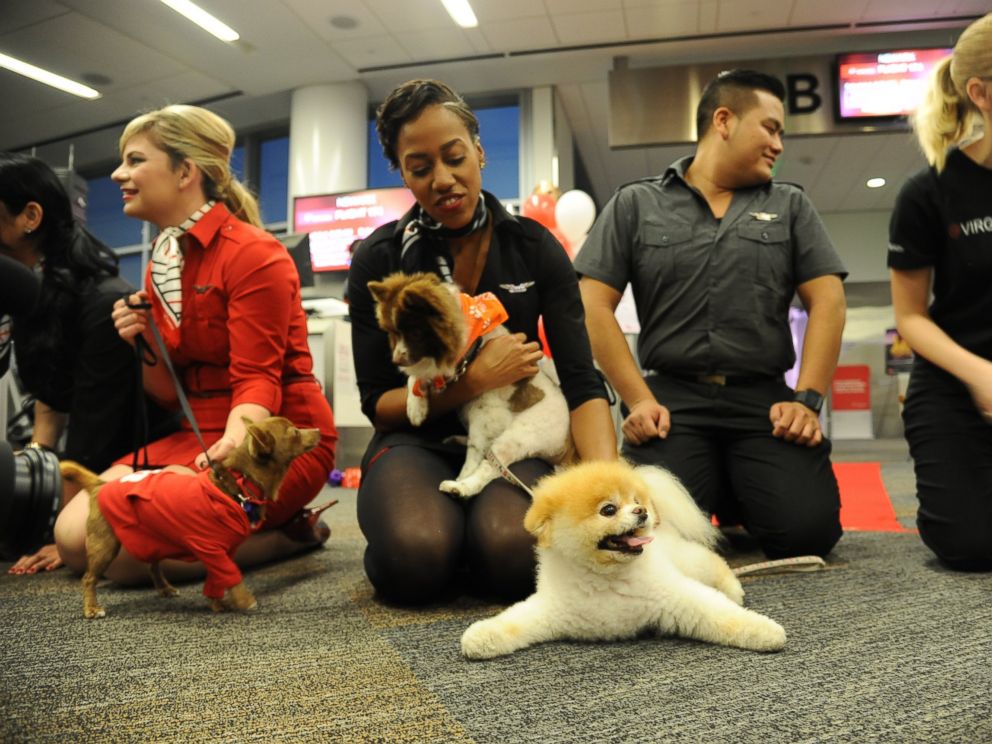 But not before the cabin crew cuddled and posed with their precious cargo pre-flight at San Francisco International Airpiort. Celebrity dog Boo, official pet liaison for Virgin America, also stopped by for the sendoff.
"We're excited to roll out the red carpet for the canine guests we have traveling with us today," said John MacLeod, SVP of planning and sales at Virgin America. "They will of course be upgraded en route to Newark to our Main Chihuahua Select class."
The pups were accompanied by Virgin America staff as well as veterinarians on their flight and will debark at Newark International Airport to be collected by the ASPCA (American Society for the Prevention of Cruelty to Animals), which will place them in homes.
VIDEO: Chihuahua Stops Armed Robber
"These Chihuahuas will need time to settle in and receive medical and behavioral evaluations once they arrive," said Gail Buchwald, senior vice president of the ASPCA Adoption Center. "So we encourage interested adopters to visit our website to learn about all the available animals at our shelter who need homes for the holidays."
In a concurrent promotion, Virgin America has launched a special "Flights to Bark About" offer, pledging to donate $5 for each flight booked on Wednesday, Nov. 13. In addition, those who book today will receive up to 25 percent off a future flight.
Those without immediate travel plans can get in on the fun by posting photos of their favorite furry travel companions on Twitter or Instagram with the #VXbark hashtag. The cutest will win a doggie swag bag.