A new design for a hotel may make remote waterways the next luxe travel destination.
The "Floating Hotel with Catamaran Apartments," dreamed up by Salt & Water, an architecture and yacht design firm in Serbia, was recently named winner of the Millennium Yacht Design Awards and now has a certain segment of the travel industry itching to set sail in hard-to-reach rivers.
"The project is developed with the aim to promote tourism on inland waters that offer wonderful examples of untouched nature," reads the description of the design on Salt & Water's website. The firm did not immediately respond to ABC News' requests for comment.
Each apartment, or suite, inside the water-based hotel is in fact a catamaran that can detach from the hotel dock and be navigated independently by its guest. The design allows access to smaller waterways that can't sustain cruise ships.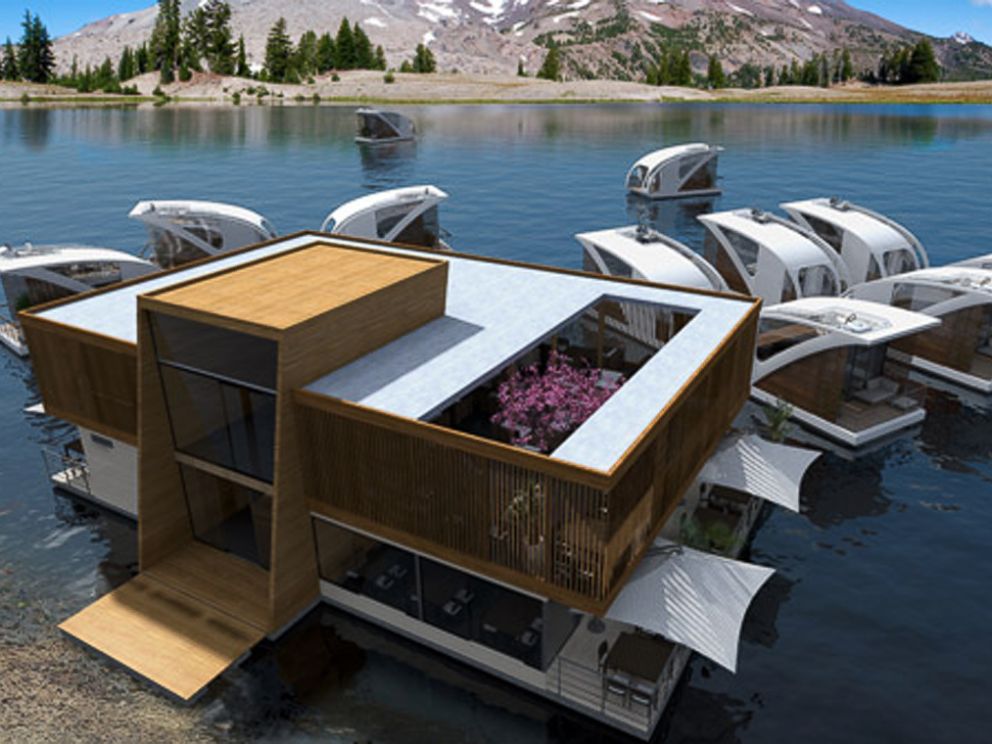 A cross between a boat and a cabin, each catamaran consists of a salon, a galley, a bathroom, a hall with storage space and a sleeping area, accommodating two to four people. Should the design take off, swimming, diving, fishing and sun bathing will take place wherever one decides to moor a suite.