Does your ideal vacation include relaxing on a sunny beach, listening to the sounds of the ocean all day while doing absolutely nothing? Then the latest hotel package, being offered by Fairmont, isn't for you.
But if you want to spend your days off developing a new skill, then you're in luck. Fairmont recently rolled out 20 new apprenticeship programs at hotels around the world for vacationers who want to get away from it all, but still keep busy.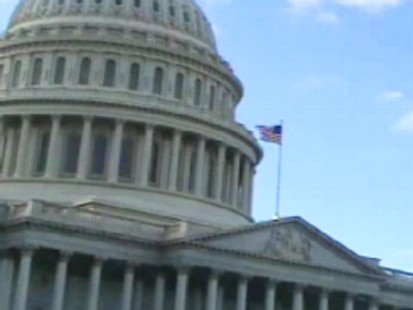 Just as with apprenticeships of yesteryear, partakers in the new programs are grouped with masters of their crafts. But instead of laboring under the tutelage of a mentor for decades, a few quick lessons on falconry or aromachology (you know, the study of the influence of odors on behavior) are all you'll get before your leader throws you headfirst into a real learn-by-doing sort of experience. The vacation courses last anywhere from a day to a week.
Stay Up to Date on the Latest Travel Trends From ABC News on Twitter
The Fairmont in Washington is offering visitors an insider's perspective on how the country's political machine operates. The concept: see how to turn an idea into law.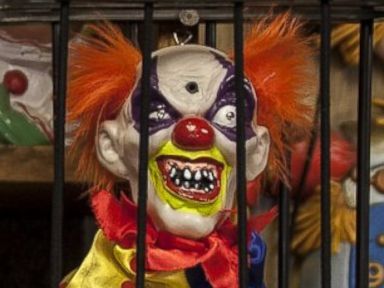 I recently got to participate in this new apprenticeship and see first-hand how to navigate Washington's maze of politics, power and deal-making. The day started with Jason Pavluchuk, a Washington lobbyist with Government Relations, Inc., whom I met in the Fairmont D.C. lobby.
He explained plainly that I only need to accomplish three things to turn my ideas into laws: I need to get a majority of the House of Representatives to vote for them, a majority of the Senate to vote for them, and get the president to sign them.
Simple enough, right? Well … almost.
Changing the World, on Vacation
Contrary to public perception, "99 percent of what Congress deals with is not controversial," Pavluchuk told me. And quite often, bills that are passed originate from individuals like you or me who simply "had an idea."
The main stumbling block for people like us is actually getting access to our members of Congress. It can be next to impossible, Pavluchuk warned.
So instead, find out who on their staff handles a specific issue, and present your idea to them, he told me.
Tips for a successful presentation included being respectful, non-partisan, friendly, polite, prompt, concise, and most important, having the facts to back up your opinions. Also, make sure there are follow-up discussions. Congressional aides are busy people, after all, and they tend to be forgetful.
But once you get one staffer in your corner, often what you'll see is a domino effect, Pavluchuk said. That staffer will convince your congressman, and he or she will sell their colleagues on your idea before introducing it in the House.
So with that knowledge in hand, I headed over to the Capitol … unfortunately, alone.
You see, at this point, my Fairmont apprenticeship was technically over. Everything else on my schedule was simply recommendations: things to do or places to see by myself that are available to anyone who visits Washington, regardless of whether they stay at the Fairmont.
Disappointingly, the apprenticeship doesn't really open any doors that would otherwise be closed, or hook you up with any sort of insider tours.
But just because their recommendations aren't exclusive doesn't make them not worth doing.
If you really want to push an idea, you should arrange an appointment with your congressman or one of their aides beforehand. Fairmont does not arrange this for you, so make sure to come prepared.
While you're at it, be sure to arrange for some complimentary White House tour tickets from your representative, who is the only person who can request them for you, and needs at least 30 days advance notice.
If planning ahead isn't your strong suit, don't worry -- tours of the U.S. Treasury, the Supreme Court and Library of Congress are all within walking distance, and much less difficult to arrange.
But if you want to see the true engine that drives this country's political machine, your best bet would be to make a stop at the Capitol Visitor Center, located beneath the East front of the Capitol.
While I might not have gotten access to a behind-the-scenes view of Washington's power halls as I'd hoped, I got the next best thing. The new visitor center, just over a year old, includes all the statues, busts, interactive exhibitions, and historic documents an American politics junkie could dream of. Guides will take you up onto the floor of the old House and Supreme Court chambers, down into the Capitol's crypt, and even into the Capitol rotunda itself on a whirlwind tour of America's political history.
"One of the reasons people bring their families to Washington is to educate them," said George Terpilowski, general manager of the Fairmont in Washington, D.C.
"It's fascinating to find out how things get done here in terms of governing…and we couldn't think of anything more authentically local for our guests than lawmaking."
(The "How to Pass a Bill in Washington" package for two adults and two children starts from $209 per night on weekends and $399 through the week. It runs just $10 more than the hotel's standard prices.)
A World of Options
With 20 different apprenticeships scattered around the globe, Fairmont hopes it has a program for even the most experienced vacationer.
So if government and politics isn't your thing, you might also want to consider these:

Heritage Takes Flight: Master the skill of falconry, visit the Zayed Grand Mosque, and learn about traditional Bedouin beliefs while staying at the Fairmont Bab Al Bahr in the United Arab Emirates. Four-night package starts at $2,450.

Magic of Aromachology: Learn the art of mixing scents under the guidance of a master perfumer over two nights at the Fairmont Monte Carlo. After discovering exotic oils and a wider variety of aromatic techniques, enjoy an aromatherapy massage and buffet breakfast. Rates start at $695 per night.

Sweet Designs: Develop your dessert talents at Fairmont's newest hotel in Vancouver. Take private lessons from the hotel's pastry chef, take a tour of the scratch kitchen, and enjoy hours of private instruction in the pastry shop. Room rates start at $229 per night.