London is known for its trademark black cabs, and the cabbies who drive them are known for their gift of gab. But not all are charmed by these chatterboxes.
The word around London is that new cabbies may soon have to take mandatory customer service courses in addition to existing licensing tests.
Currently, cabbie candidates have to pass the "knowledge test" to obtain their black cab licenses -- is the cabbies' version of the bar exam.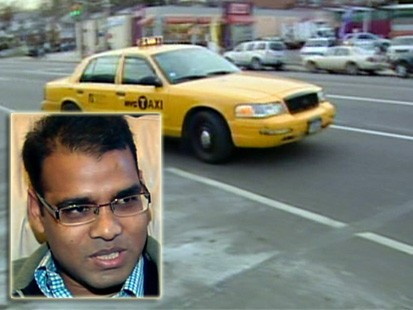 Over the average course of two to four years, applicants memorize the 320 routes, or runs, around London, the city's main attractions and locations and the fastest ways to get there. They then take a series of tests, including a written exam, one-on-one interviews of mock journeys and a driving test.
The rumor that hit the London streets today was that drivers will now be required to take customer service classes in addition to the Knowledge Test. But a Transport for London spokesperson said this is not true.
"We have no plans for knowledge candidates to undertake a customer service element to their assessment," the spokesperson said. "However we are always looking at ways of increasing the quality of service to passengers, and we work closely with the taxi trade to see how best we can achieve this."
London cab driver Kevin Quinn heard reports of customer service courses on the radio this morning while waiting to pick up customers outside Hammersmith Underground Station in Central London.
"I think it's all hype," he said.
Quinn has been driving black cabs for more years than he can remember, and says that most drivers know when to talk and when to stop.
Although the application plans have turned out be false, Quinn says the rumored courses aren't a bad idea.
"I think it's a good idea because the Public Carriage Office are dinosaurs," he said. "They don't give you any tips and teach you nothing at all about customer service. They're amateurish."
Nicholas Haigh, black cabbie stationed on the Broadway Centre route, agreed.
After driving for three years, he says cabbies need to learn more about communicating with customers rather than just knowing how to get them from point A to point B.
"The knowledge test doesn't teach us 'how to be a cab driver,'" Haigh said. "It teaches you the runs, routes to take, the fastest way to get somewhere, the pubs and clubs around the city, but not 'how to be a cab driver.' It doesn't teach you how to deal with difficult situations."
London Cabbies Consider Customer Service
Not all cabbies are convinced that customer service can be taught.
Andy Spencer, a telephone engineer turned cab driver, has been driving for 15 years and says he has a sixth sense that tells him when to talk and when not to.
"You can usually sense in the first minute if they want to talk or not," Spencer said. "And if they don't, that's why I always leave a newspaper in the back."
Simon Smith stations his cab outside Broadway Centre as well and agreed with Spencer.
"I think most people know when to talk and when not to. Isn't it common sense? I don't think [customer service courses] will be enough to teach that," Smith said.