— -- A mother on a mission to draw attention to the "humiliating" way she says a United Airlines flight attendant treated her daughter with special needs is catching fire on social media, with users calling out the airline on Twitter.
#UnitedWithIvy is the hashtag Elit Kirschenbaum, a Short Hills, New Jersey, mom of four, including 3-year-old stroke survivor Ivy, wants the public to use to get an apology for her family from the airline. Ivy also has Spastic Quadriplegic Cerebral Palsy.
Kirschenbaum was traveling on a Dec. 30 flight from Punta Cana, Dominican Republic, to Newark, she told ABC News.
She and her husband had purchased a seat in economy class for Ivy, Kirschenbaum said, because she is aware of the federal safety regulations requiring everyone older than 2 to purchase their own seat. But because of Ivy's challenges, she is not able to sit up on her own.
Ivy, who has flown with her parents several times since she turned 2, her mother said, always sits on one of her parents' laps. "Ivy is 25 pounds, the size of a 1-year-old," Kirschenbaum said.
Kirschenbaum said she was seated in business class next to her 11-year-old-son with Ivy on her lap. She was passed by three flight attendants, she said, who acknowledged the family but did not make any mention of Ivy on her mother's lap.
"Then a fourth attendant approached us and I knew immediately there was a problem. She said, 'she needs to be in a seat.'" Kirschenbaum said she explained that Ivy was not able to sit up on her own.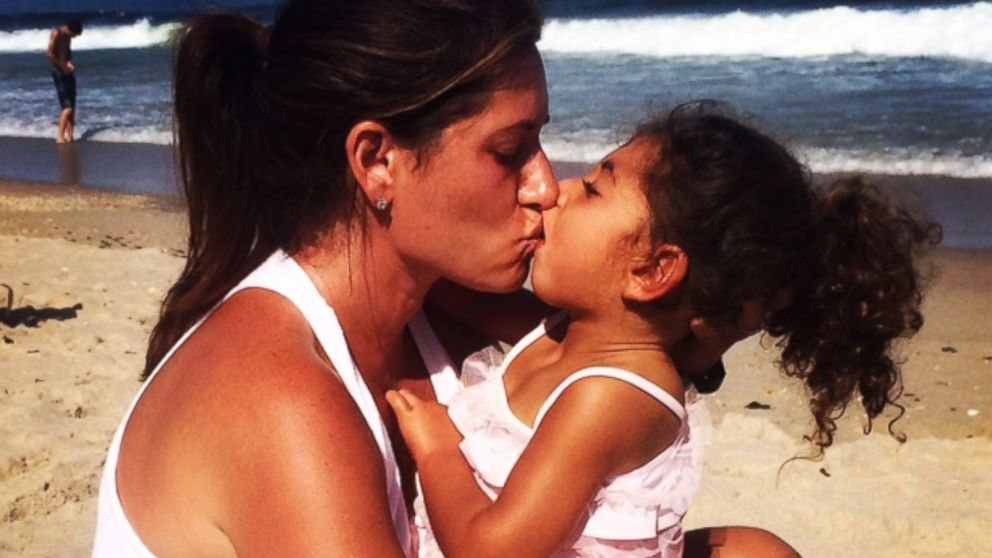 The series of events that unfolded -- which delayed the flight's takeoff by an hour, she said -- became a "circus," Kirschenbaum said, adding that the resisting attendant was the most senior of the crew though not the lead.
She said she explained over and over again that Ivy was incapable of sitting up on her own. The other flight attendants got involved and, according to Kirschenbaum, were conferring with and "pleading" with the fourth flight attendant to let Ivy sit on her mother's lap, to no avail.
The flight attendants pleading Kirschenbaum's case then found a flight attendant's handbook, Kirschenbaum said, that allowed for an exception to be made if the passenger cannot sit by themselves. But the flight attendant would not budge.
A spokeswoman for United told ABC News, "The parents, who were ticketed in first class, wanted to hold the child in their lap rather than have the child take the seat they'd purchased for her in economy. Federal safety regulations require any child over the age of two to have his or her own seat, and flight attendants are required by law to enforce that safety rule. As we did in this case, we will always try to work with customers on seating arrangements in the event of any special needs."
Kirschenbaum said she understands the rule, but "there are significant and obvious and extenuating circumstances here."
Ultimately, Kirschenbaum said, Ivy ended up lying, belted in, across their laps for takeoff and landing. She sat on her mother's lap for the rest of the trip.
"I don't want free flights and I'm not interested in contacting a lawyer as some people have suggested I should," she said. "I just want the airline to apologize."
The airline told ABC News it has reached out to Kirschenbaum, who said she was left a message that she returned. So far, she said, there has been no apology.