With the BP oil slick closing in on coastlines from Louisiana to Florida, owners of vacation rental properties are bracing for an unsteady summer season.
But there are some areas where the slick may in fact boost reservations. Orlando, for instance -- nice and sunny and far from shore.
"I would not say that it's off the charts, but we have started to receive inquires," Sara Moore, vice president of marketing for All Star Vacation Homes, a vacation property renter in Orlando, told ABCNews.com. "People are traveling to Orlando. This summer is up from last year."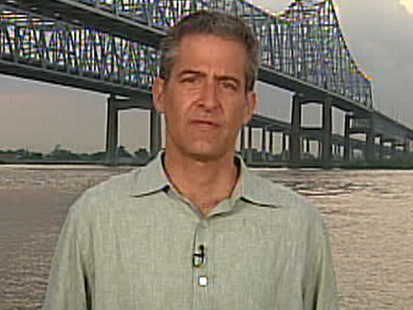 Those inquiries, said Florida Vacation Rental Managers Association president Paul Hayes, are coming from people who have decided to trade the beach for the many tourist attractions that call Orlando home. The trend is just beginning, he said.
In Florida, tourism is a $60 billion industry, and tourism professionals plan to do what they can to keep that business going. If Florida's gulf coast is threatened by oil, the state hopes the east coast will get a second look from vacationers.
Steve Milo owns a vacation rental company in Saint Augustine Beach, right on the Atlantic. He says his property occupancy rate in May rose 50 percent over this time last year, and advanced bookings for June, July and August are up 300 percent over last summer. Those trips are "mostly weekly or short term trips," said Milo.
As the U.S. economy begins to bounce back, Florida has already seen more than 22 million visitors in 2010 and some of Milo's increased occupancy rates are part of that. Still, Milo is finding customers running from beaches that might end up in the oil slick's path. Two families "from Missouri and Atlanta who would normally go to the west coast," he said, "are coming east."
Property managers on the Gulf coast aren't letting their customers run east without a fight. At Pinnacle Port in Panama City Beach, general manager Ronda Holley is offering customers a "'white sands guarantee,' meaning if oil does show up, we'll give them a full refund and an allowance to come back another time." Holley says they haven't had to give it out yet because "our beaches are full and people are having a great time."
Holley said business is down from this time a year ago. During last year's Memorial Day weekend, "we had no vacancies, we were completely full," she told ABCNews.com. However, over this past holiday weekend, the properties were only 65 percent occupied.
Holley and other property managers on Florida's panhandle say they're afraid of a summer rental season tainted by oil.
Wes Mims, general manager at Island Breeze Realty, said last year he was booked solid for most of the summer -- but this year "85 percent is a good number to represent bookings. Last year, oh, yeah, we were definitely more busy."
At the southernmost tip of Florida lie the Florida Keys, another vacation hot spot. Should the oil hit the Gulf stream and move around the tip of Florida, bookings for future vacation rentals may suffer.
In the Keys, occupancy rates are "maybe a little down, around 10 percent," said Brenda Kuchcinski of Vacation Rental of Key West. More important, reservations for property in the winter months is already suffering. Paul Hayes, who runs Rent Key West Vacations, says he has had one three-month renter in the winter who canceled "in case there ends up being oil on the beach."
The oil's hitting the Gulf stream is a concern to those on Florida's east coast too.
"If the spill reaches the Gulf stream, if the beaches end up with tar and the oil slick, that would be an impact," Lynn Warren,a real estate agent in Palm Beach, told ABCNews.com. The Gulf stream is closer to land near Palm Beach than other Florida communities.
Warren added that property owners in Palm Beach are not considering the impact of the oil spill on their own property yet.
Which is not the case in Louisiana, Alabama, and Mississippi, where all indications are that coastal property values will almost certainly take a hit. Combined with deficits in the tourism and fishing industries, business and economic researchers at the University of Alabama estimate a $10 billion to $15 billion impact.
In the last three years, Florida was among the top five U.S. states for home foreclosures, and oil looming closer and closer to the coast is sure not to help.
Amy Baker, chief economist with the Florida Legislature, said it is hard to estimate the economic damage from oil that has not yet hit the state's shores. "It will likely have an effect, but what that effect is can't be determined. Until it comes on the coast and you know how bad it is and exactly where, then you'll be able to make some projections at that point."