Temperatures are rising, school is almost out and it's time to start thinking about hitting the road this summer for an amazing vacation. Whether you are heading to the mountains, the beach or the Grand Canyon, a trip this summer is probably going to be more expensive than a comparable vacation last year.
With the economy generally showing signs of a rebound, Americans have slowly started to travel again, which means hotels and airlines are less desperate and offering fewer cut-rate deals than they did last year.
"When you find that deal, you need to jump on it because prices will go up," said Amy Graff, a family travel expert and editor of the blog On the Go With Amy.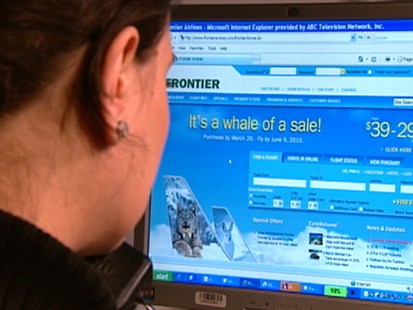 Graff was one of the presenters last week at an annual leisure travel summit in New York City hosted by
Best Western
.
The general consensus was there are deals to be found, but you have to look harder than in the past. To help lower your travel budget, here are seven tips from the experts at the summit and some of our all-time favorites.
Stay Up to Date on the Latest Travel Trends From ABC News on Twitter
Book Vacations Early
Travelers last year got used to getting last-second deals on just about everything. There are still some bargains to be found this year but they are a lot rarer.
"While prices are inching up, there are deals out there," said Glen MacDonell, director of travel products and services for AAA. "But you need to plan in advance. It's a matter of looking now rather than waiting."
Dorothy Dowling, senior vice president for marketing and sales at Best Western, added that for popular attractions such as national parks, travelers should "book early, not just for the deals but to even get a room."
She predicts that there will be no free rooms during peak summer weeks in some of the prime locations.
Consider Pre-Paying Hotel Rooms
Most major hotel chains offer an "advance purchase" rate that is often the lowest available room out there. Travelers who book the rates will save a lot of money but get locked into a specific hotel and date. In essence, they are giving up flexibility for price.
There are also so-called opaque booking sites such as Priceline.com and Hotwire with sometimes even deeper discounts. But you are locked into a non-refundable rate, don't know the hotel at which you're staying and forfeit any frequent guest points. You also aren't always guaranteed a bed type.
"I'd rather know what I'm getting," MacDonell said.
Join Frequent Flier, Guest Programs
Yes, we all know that joining the programs -- which cost nothing -- helps you accrue miles or points toward free flights, hotel rooms or car rentals. And this summer there are plenty of promotions such as stay three nights, get one free.
But if that wasn't reason enough for joining, consider this: Often hotels will throw in all sorts of goodies for free to members, even the lowest tier ones. That might mean a free newspaper, late check out or free Internet access. It's not much, but free is free.
For instance, members of Omni Hotels' Select Guest Program get a free morning beverage delivery to their room, complimentary pressing of two shirts, free bottled water and a free shoe shine.
You might not need a suit pressed while on vacation, but that free cup of coffee or orange juice at your door in the morning can't hurt.
Look for Extras Such as Free Breakfast, Internet
Just like flying, the base rate of a hotel room is not always what it seems. Some high-end hotels will charge resort fees of $25 a day just to use the gym, pool or other amenities. The resort fee is often charged regardless of whether you use the services.
Others will charge for parking or to have a pet stay in your room.
Dowling promotes that her chain doesn't charge such fees and often has free breakfast and Internet service. Red Roof Inn also now offers free Wi-Fi Internet connections at all its properties and many other chains will throw in a free breakfast. Even mid-to-high-end hotels on weekends will occasionally have a package that throws in a breakfast for free.
"Look at the total cost of the stay," Dowling warned. "Look at other fees."
Try Alternate Vacations
You might have had your heart set on driving cross-country or spending a week in Hawaii but, unfortunately, neither is within your budget.
So consider something else.
"Cruises are still very, very cheap," George Hobica, president of airfarewatchdog.com. Yes, the airfare specialist is suggesting cruises.
Another option is to consider a place you never thought about going.
There are still discounts in Mexico, the South Pacific or South America, MacDonell said.
But beware, Hobica warned, "airfare is up already and that means fewer deals." For international airfare, he said, "if you see something at $500 with tax, grab it."
Read Reviews
Not all hotels are created equal. Dowling noted that sticking with a trusted brand name can at least ensure travelers that they know what they are getting.
But sometimes another hotel will pop up that has a better bargain.
Before checking in, however, it is worth doing a little research.
There are about 55,000 hotels in America, MacDonell said. AAA rates about 32,000 of them.
"If they aren't in that category, you have to ask why aren't they," he said.
There are also peer-to-peer review sites such as TripAdvisor that got a mixed review from the group.
Hobica noted that all online review sites, not just travel ones, provide slightly skewed reviews.
"There are people who think that the iPad is the next God," he said of some reviews. Overall, "we never see 5-stars. It's always 3.5 stars."
MacDonell said, "You have to take it with a grain of salt. Frankly, if I see a lot of mixed reviews, I would stay somewhere else."
Group Membership Discounts
Many hotels, theme parks and other attractions give discounts for members of various groups. If you are a member of AAA, AARP or another similar group, always ask is there is a discount.
If planning a big trip, it might pay to join one of these groups just for the discounts. Find out what deals are out there and then take out your calculator and see if they will cover the membership fees.