Stick close to home and discover a bit of paradise in your own backyard (as well as save on airfare). Here, a dozen of BRIDES magazine's favorite U.S. destinations:
Cape Cod, Massachusetts
Known for: Classic American summers. Picture children jingling bicycle bells, old-fashioned main streets, and couples sharing ice-cream cones on after-dinner walks.
Don't miss: Hitting the high seas on a whale-watching trip (humpbacks often surface beside the boat) or a sunset sail around the bay -- bring a blanket (for snuggling) and champagne.
Charleston, South Carolina
Known for: Old-South style, as well as exquisite antebellum homes like Boone Hall Plantation, the inspiration for Gone with the Wind.
Don't miss: Strolling arm-in-arm down King Street in the city's historic district, built by British transplants in the 17th century. The ultimate souvenir? A Carolina four-poster mahogany rice bed.
Green Mountains, Vermont
Known for: Winter skiing and summer canoeing -- plus hiking through some of the nation's most brilliant fall foliage.
Don't miss: The locally tapped maple syrup that turns up on most menus. You can buy it in grades, from light to dark amber, at every country store.
Learn About Top 10 Places to Score Honeymoon Stays for Free at Brides Magazine
Gulf Coast, Florida
Known for: Beaches, beaches, beaches, all on the bathtub-warm waters of the Gulf of Mexico. In the north, dunes and sea grass dominate; further south, the strands are wide and long.
Don't miss: The region's high-kitsch southern take on the American summer. This is the unofficial capital of miniature golf. Pay tribute by playing a round.
Jackson Hole, Wyoming
Known for: Cowboys, ranches, and jagged high-altitude mountains -- great for skiing and snowboarding in winter, horseback riding and hiking in summer months.
Don't miss: An intimate afternoon sleigh ride through the snowy woods and hills of the National Elk Refuge. Follow with a dinner of local wide game at The Granary restaurant.
The Keys, Florida
Known for: Blue-green water, beach bars, and the offshore underwater panoramas at John Pennekamp Coral Reef State Park in Key Largo -- a kaleidoscope of rainbow-hued sea life that dazzles snorkelers and divers.
Don't miss: The sunset spectacle on Key West's Mallory Square dock. Tightrope walkers and jugglers entertain a born-to-party crowd as the sky turns crimson.
Learn Easy Steps to Score a Hotel Room for Less at Brides Magazine
Miami
Known for: Lively Latin style in the form of nightclubs, rich and spicy Cuban food, and the deco-glam vibe of South Beach, plus a host of cultural offerings that include ballet and art.
Don't miss: The jam-packed scene at Joe's Stone Crab. It doesn't take reservations, but the just-cracked claws dipped in butter are worth the wait -- ditto the tangy Key-lime pie.
Palm Springs, California
Known for: Lush golf courses in the middle of the desert, midcentury-mod architecture (and the oh-so-fab L.A. couples who flock here for it), plus celeb-saturated resorts.
Don't miss: The Palm Springs Aerial Tramway, which travels from the desert floor up 5,800 feet to Mount San Jacinto for hiking or (no joke) snowshoeing and cross-country skiing.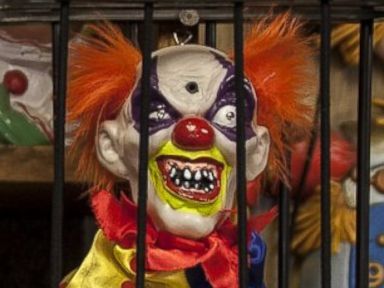 Santa Fe, New Mexico
Known for: Adobe architecture, Native American arts and crafts (turquoise! silver!), and amazing open-air opera performances. Need we say more?
Don't miss: The chilies, widely touted for their aphrodisiac properties (they're said to release endorphins and increase heart rates). Try the Hatch green varieties, which are served fresh on burgers and eggs.
Savannah, Georgia
Known for: Deep southern romance that seeps through the red-brick squares, moss-draped oak trees, stately historic houses, and crumbling cemeteries of eerie beauty.
Don't miss: A spring garden tour with the ladies of the Garden Club of Savannah, who show you the secret floral glories that lie behind the brick walls and wrought-iron gates.
Scottsdale, Arizona
Known for: Chic southwestern ambience, world-class golf courses, and posh resorts that launched the nation's spas craze (hot stones, anyone?).
Don't miss: Taking a hot air-balloon ride over the desert at dawn, and watching the sun peek over the saguaro cacti as you float among the early-morning clouds.
Learn 10 Ways to Save up to $1,000 on Your Wedding Reception at Brides Magazine
Sonoma County, California
Known for: Seriously indulgent inns, miles and miles of vineyards planted with tidy rows of grapes, and restaurants that have become fresh- and organic-food meccas.
Don't miss: A drive along the Sonoma coastline, where waves pound the shore and seals outnumber sunbathers on the beach.