Many Irish stars have had the honor of performing amidst the glitter and glam of the Vegas strip.
Now eight of the most famous Irish celebrities are basking in glory under the heat lamps of an off-the-beaten-path Vegas Irish pub.
Murphy's Law Bar & Grill in Las Vegas is serving up famous Irishmen Bono, Van Morrison, Colin Farrell, Pierce Brosnan, Liam Neeson, Aidan Quinn, Gabriel Byrne and Peter O'Toole – on your breakfast plates.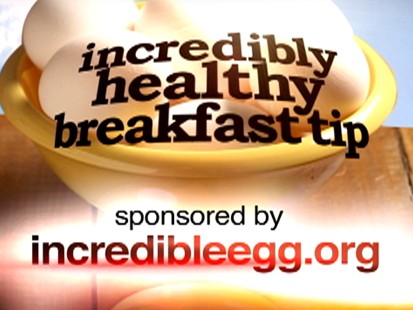 Some of the pub's Irish celebrity-themed menu items are fitting.
The Liam Neeson, for instance, is hardcore, just like the Irishman's "Taken" character, featuring "Texas toast topped with a seared sausage patty, grilled jalapenos, scrambled eggs and melted American cheese."
Meanwhile, the Pierce Brosnan is 007 suave, described as a "sautéed bell pepper, mushrooms, tomato, and onions folded gently in a tortilla with cheddar cheese and egg." But it looks like other dishes don't match up to their Irish celebrity counterparts.
Colin Farrell (spelled "Collin" Farrell on the menu) is "fresh pineapple, banana, cottage cheese, granola, raisins and a hint of brown sugar, wrapped in a tortilla." Seems a bit too dainty for the infamous Irish badboy.
Meanwhile,
Bono
, who's all about world health and happiness, is "a thick layer of crunchy peanut butter and banana between two slices of fluffy white bread hand dipped in batter and fried golden, drizzled with chocolate syrup." Eat this and you're in store for an ugly heart attack, rather than a beautiful day.
Some Other Tasty Celeb Treats
Van Morrison: "A pile of corned beef hash combined with scrambled eggs, bell peppers, tomatoes and cheddar cheese, wrapped tight in a garlic herb tortilla"
Aidan Quinn (a.k.a. the hangover cure, according to the waitstaff): "grilled ham, fried egg, swiss cheese, grilled turkey, bacon, fried egg and american cheese, served on a hamburger bun"
Gabriel Byrne: "A large tortilla stuffed with, sausage, ham, bacon, scrambled eggs and cheddar cheese"
Peter O'Toole: "A toasted bun topped with a golden hash brown cake, burger patty, fried egg, American cheese, burger patty (again?), bacon and American cheese (again?). mouthwatering simply mouthwatering"