— -- Twelve Clinton Correctional Facility employees, including the superintendent, were placed on administrative leave as a part of the ongoing review into the escape of two inmates from its maximum security prison in Dannemora, New York.
Three members of the Clinton Correctional Facility's Executive Team and nine security staff employees are on administrative leave, the Department of Corrections and Community Supervision said in a statement today.
The leave is paid for all 12 employees, according to sources briefed on the matter.
The three executives placed on leave are Superintendent Steven Racette, Deputy Superintendent for Security Stephen Brown and First Deputy Superintendent Donald Quinn, a source briefed on the matter confirmed to ABC News.
James O'Gorman, the state's assistant commissioner for Correctional Facilities, will oversee the prison as a "new leadership team transitions this week," the statement said.
The review and investigations are ongoing, the statement said.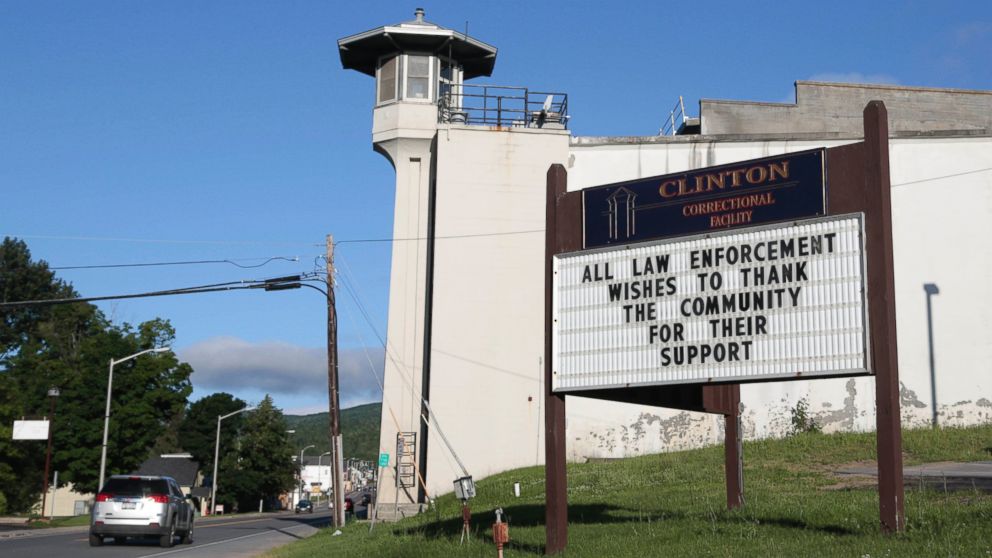 The manhunt for the two prisoners, David Sweat and Richard Matt, began June 6, when the men, both convicted murderers, broke out of their cells and escaped from the facility.
Matt was shot and killed by authorities Friday in Elephant's Head, New York.
Sweat was shot and wounded by police Sunday near Constable, New York, and is in fair condition at Albany Medical Center. He is expected to remain at the hospital "for at least a few days" before he is moved to a maximum-security prison, sources said.
Two prison employees have been charged in connection with the escape.