— -- A 14-year-old girl from Oklahoma has been described as "beyond lucky" after surviving a plane crash that killed her father in east Idaho, according to officials.
The two-seater plane crashed around 5:15 p.m. Thursday in "a very remote area" a few miles east of Palisades Reservoir, said Lt. Kevin Casper of the Bonneville County Sheriff's Office. The girl called 911 just before the crash, he added.
The plane crash was "significant," and "the girl is beyond lucky" to have made it out alive, Casper told ABC News today. Though the girl was flown to to a nearby medical center Thursday night, crews were only able to recover her father's body this morning, he added.
Casper explained that recovery efforts were difficult because the crash site is located about four miles deep into a steep, mountainous area. A news release from the Sheriff's Office today added that the department had to contract a helicopter to get back to the crash site.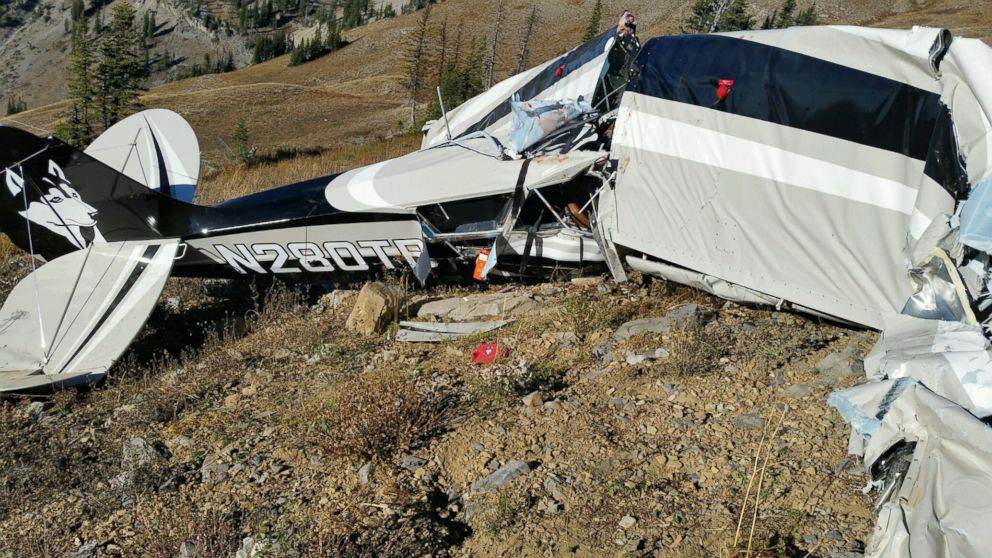 The single-engine plane involved in the crash had originally taken off from the airport in Alpine, Wyoming, according to the news release.
The lone survivor of the crash is in stable condition with minor injuries, a spokesperson from Eastern Idaho Regional Medical Center told ABC News today.
Officials declined to identify the names of the 14-year-old survivor and her father.
The Federal Aviation Administration and the National Transportation Safety Board are expected to launch an investigation into the cause of the crash later today, officials said.
ABC News' Jennifer Watts, Hallie Eisenpress and Matt Stone contributed to this report.