The 2014 hurricane season comes to an end today with a noticeable difference in activity between the Atlantic and Eastern Pacific seasons. As predicted, the Atlantic Hurricane Season was fairly quiet with below normal activity. In contrast, the Eastern Pacific season ended up as the most active since 1992.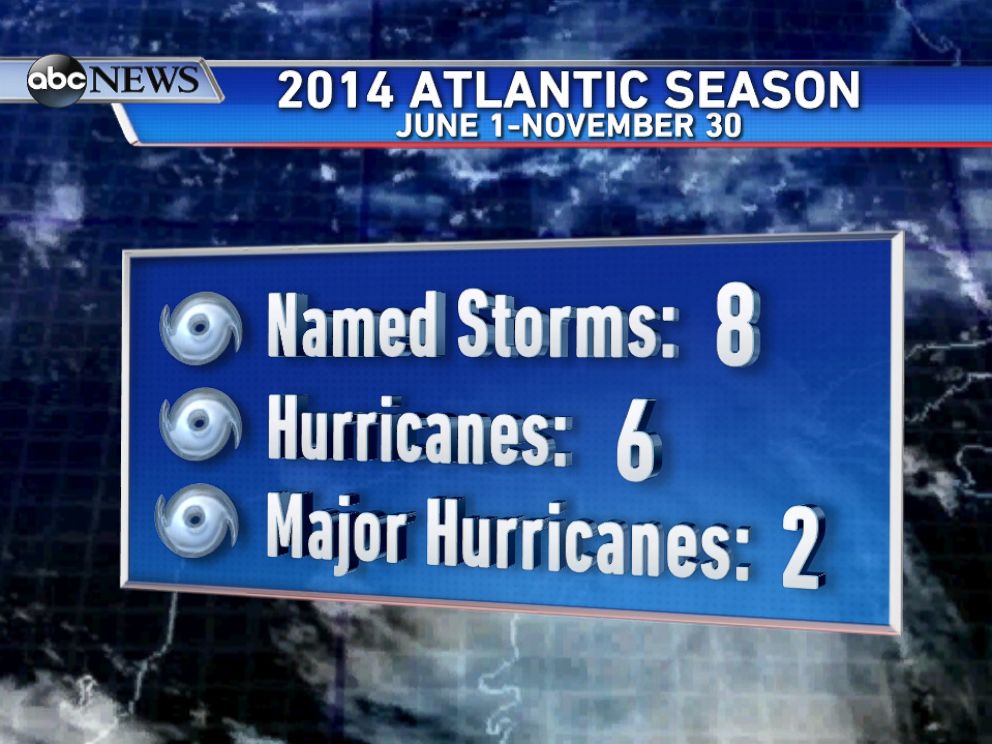 In the Atlantic Basin there were eight named storms, and six of those storms became hurricanes. Of the six hurricanes, two ended up becoming major hurricanes, or reached category three status.
The only tropical system to directly impact the United States was Hurricane Arthur, which made landfall in eastern North Carolina on July 3 with winds of 100 mph.
In May, the National Hurricane Center released its initial outlook for the upcoming season calling for eight to 13 named storms, three to six hurricanes, and one to two major hurricanes. This outlook for a relatively quiet season turned out to be quite accurate.
Bermuda was one location that did have to deal with some of the worst that this season had to offer. The country was hit with two tropical systems, Tropical Storm Fay and Hurricane Gonzalo, both in less than seven days. This was the first time on record that two tropical systems directly impacted the island within less than a week's time span.
The Eastern Pacific Hurricane Season ended up with 20 named storms, the most in 22 years. Of those named storms, 14 became hurricanes and nine of those developed into major hurricanes. This first hurricane of the season, Amanda, became the strongest May hurricane on record in the Eastern Pacific Basin.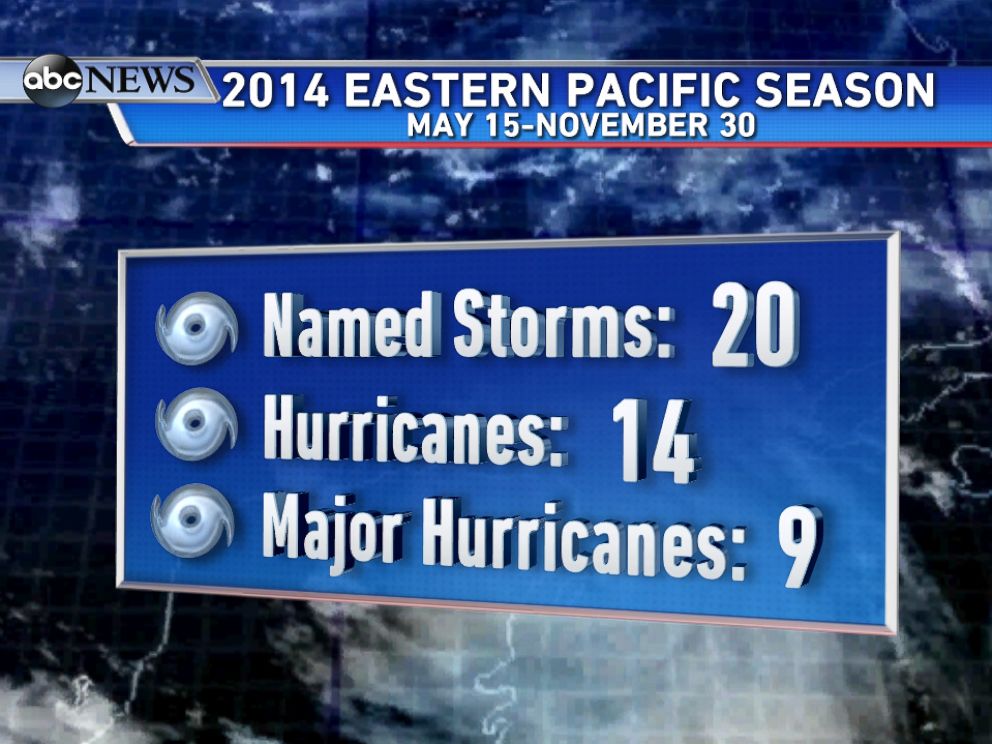 Later in the season, Hurricane Marie would end up ranking as the sixth strongest Pacific hurricane on record.
The Eastern Pacific Hurricane season met and slightly exceeded the expectations of forecasters. The National Hurricane Center's forecast called for 14 to 20 named storms, seven to 11 hurricanes, and three to six major hurricanes.