— -- A 23-year-old woman from Illinois has been found safe nearly one week after she went missing on a hike in Montana.
Madeline Connelly left for a hike in the Great Bear Wilderness on May 4, planning to spend a night camping with her dog, Mogi, ABC affiliate KTMF in Missoula, Montana reported. Local officials launched a search and rescue effort after she didn't return.
Connelly was located around 11 a.m. on Wednesday by search and rescue crews about five miles from her car, the Flathead County Sheriff's Office said in a press release. She was "uninjured" but "tired and hungry" when she was found, police sad.
In an interview with KTMF broadcast on Facebook Live Wednesday, Connelly said she couldn't believe that she and Mogi were able to get out of the wilderness, where she spent seven days in "treacherous weather."
Connelly said she knew something was wrong on the first night, when she realized she wasn't in the right place. Police said she became lost and didn't know how to get back to her vehicle and at times she wandered further into the wilderness.
"I thought if I kept going I would be in the same loop of a trail, and I would just get out," she said. "And then I ended up at a lake, and I was like. 'Well, this isn't right.'"
Connelly didn't have a tent or any supplies, she said, and slept under trees for protection from the elements. She was only wearing overalls, a T-shirt and a sweater with a hood.
She was able to find fresh water but had no food for days, police said.
Connelly said getting lost was just a "huge mistake" and said she didn't realize media attention she caused until after she was found Wednesday morning.
"I kind of just thought I was going to make it to my car this morning and go get a coke and then [go to] my uncle's," she recalled as her parents laughed beside her. "I had no idea that all this other stuff was going on.
"I feel like an idiot, honestly," she added.
Connelly's mother told KTMF that her daughter being found was the "best Mother's Day gift ever." She said she "never lost the faith" that she would be found due to all of the support the family received.
Connelly appeared smiling with first responders on a Two Bear Air Rescue helicopter as she was airlifted to safety.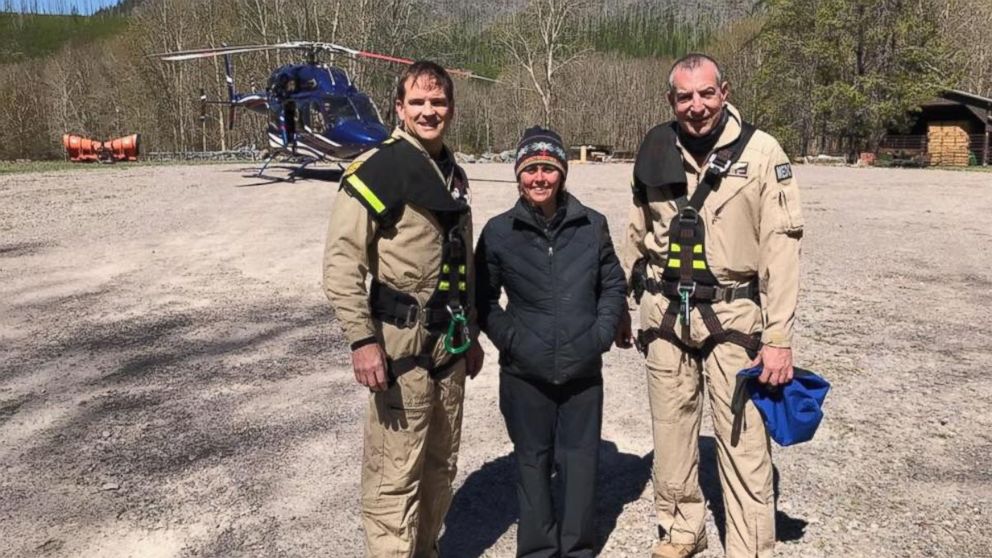 Connelly was visiting Montana on her way to Alaska, where she was going to start a job at a bakery, the Chicago Tribune reported. She is originally from the Chicago area but had been living in Arizona, Steven Bauer, a pastor at St. Luke's Church in River Forest, Illinois, told ABC News. The church had been holding prayer vigils for Connelly, whose family still resides in the area.
ABC News' Lisa Silverstein, Ryan Burrow and Jennifer Watts contributed to this report.