— -- Florida police have arrested a man who allegedly set fire to the mosque there and officials say the suspect had a number of anti-Islamic social media posts.
The St. Lucie Sheriff's Office arrested 32-year-old Port St. Lucie resident Joseph Michael Schreiber Wednesday afternoon after multiple tips pointed to him, Maj. Dave Thompson said.
According to police, just past midnight on Monday, emergency responders received a call reporting a fire at the Islamic Center of Fort Pierce, attended by Orlando nightclub shooter Omar Mateen's family. The fire was immediately believed by authorities to have been set deliberately.
That day, the St. Lucie Sheriff's Office released surveillance video showing a possible suspect. The video showed a man arriving at the Islamic Center of Fort Pierce on a Harley-Davidson-style motorcycle at about 11:38 p.m. Sunday.
The video shows the man approaching the video before a flash is seen. He is then seen running from the building while appearing to be carrying a "paper and a bottle of some type of liquid," police said in a statement.
After receiving more than one tip that directly identified Schreiber as a suspect, police obtained a search warrant for his home, where they found a motorcycle consistent with the one in the surveillance video, Thompson said. Investigators also say they collected evidence at his home that linked him to the crime, police said, but did not elaborate on what that evidence was.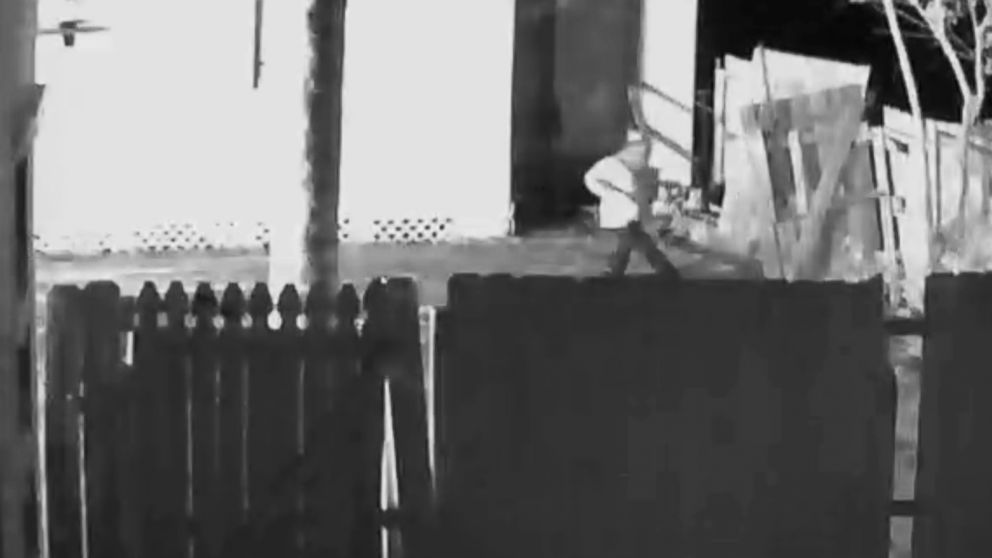 While searching Schreiber's Facebook page, Thompson said police also found posts containing anti-Islamic propaganda and references to 9/11. Sunday, the day the fire was set, was the 15th anniversary of the Sept. 11 attacks.
The blaze also occurred three months after the Orlando massacre on June 12 and on the same day as the Muslim holiday of Eid al-Adha.
Schreiber was charged with second-degree felony arson, and authorities will apply Florida's hate crime enhancement to the charge, which will enhance the second-degree felony charge to a first-degree felony and will carry a possible 30-year prison sentence. Florida does not carry a specific hate crime charge, Thompson said.
Schreiber was known to law enforcement at the time of his arrest, Thompson said, and qualifies as a prison release re-offender,which would impose a 30-year minimum mandatory sentence. He also qualifies as a habitual felony offender and could ultimately be sentenced to life in prison.
Thompson said Schreiber's criminal history includes armed robbery, and a inmate release information on the Florida Department of Corrections website shows that he was convicted of petit theft in 2010 and grand theft in 2007. He was incarcerated from March 28, 2008 to July 6, 2009 and again from June 11, 2010 to Aug. 8, 2014.
Schreiber was being interviewed by police at the St. Lucie County Jail as of Wednesday afternoon, Thompson said. It is unclear if he has entered a plea or obtained a lawyer.
Omar Mateen was a member of the mosque but did not regularly attend, although his family did, said Wilfredo Arm Ruiz, a spokesman for the Council on American-Islamic relations.
Schreiber could also be charged with a civil rights violation as the investigation continues, according to the FBI. It is unclear if there were any co-conspirators in the incident, police said.
ABC News' Catherine Thorbecke contributed to this report.