Two car thieves took a joyride through Bushwick, Brooklyn, that was caught on a dashboard camera after they stole an unoccupied car that had been left running, police said.
The video shows the men hit a woman with the car, bump into at least one other car and speed through traffic. The whole joyride is caught from the suspects' point of view.
The Infinity Q50 was left running for just a minute while its owner, Shaya Jungeris, talked to a colleague, he told WABC.
"While I was talking to my guy, all of a sudden I saw my car took off," Jungeris said.
Two men can be seen on the dash cam video creeping up to the car before allegedly stealing it.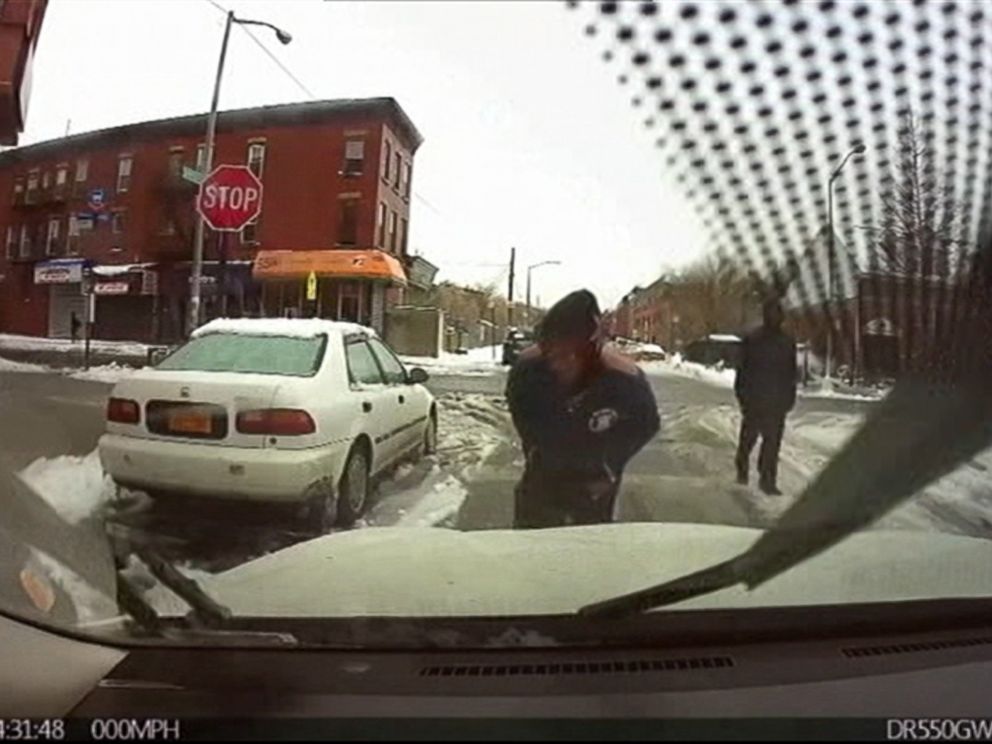 The car then can be seen starting to speed off, but a pedestrian gets in the way.
"Watch the lady, watch the lady, cuz!" one voice can be heard saying. "Oh, dip, dip, dip."
As they weave through traffic, one of the men asks if anyone is coming.
"Nah, nah, nah, ain't nobody behind us," the other man responds.
The video shows the men eventually parking the car after more than a minute of driving.
The car was found by police with minimal damage a short distance from where it was originally parked, and the woman who was hit was OK, WABC reported.
Police are looking for the suspects in the auto grand larceny case, NYPD Officer Sophia Mason told ABC News.
Jungeris, who bought the dash cam a year ago in case of an accident, told WABC he's never leaving his car running again.