— -- The University of North Carolina at Chapel Hill sophomore who accused another student at the school of raping her said she was moved to tell her story partly because of the lenient sentence received by Brock Turner in a sexual assault at Stanford.
"It definitely added some outrage to my will to go forward. It motivated me," Delaney Robinson, 19, said in an interview with ABC News.
Former Stanford University swimmer Turner, 21, spent three months in jail for sexually assaulting an unconscious woman on the university's campus. He is facing three years of probation and recently registered as a sex offender.
The case sparked outrage because Turner was facing a possible 14 years in prison, but the judge sentenced him to six months in jail based on the recommendation of the probation department.
Robinson, who said she revealed her identity to ensure that a similar incident doesn't happen to another student, said the letter written by Emily Doe, the pseudonym for the victim in the Stanford case, also inspired her to go public with her story.
"That brave girl that spoke out -– she said something great about giving others hope and 'so it definitely influenced my choices," Robinson said.
Robinson appeared at a news conference with her father and attorney on Tuesday saying that she'd been treated "like a suspect" during the investigation into her alleged sexual assault, which she said occurred on Valentine's Day of this year.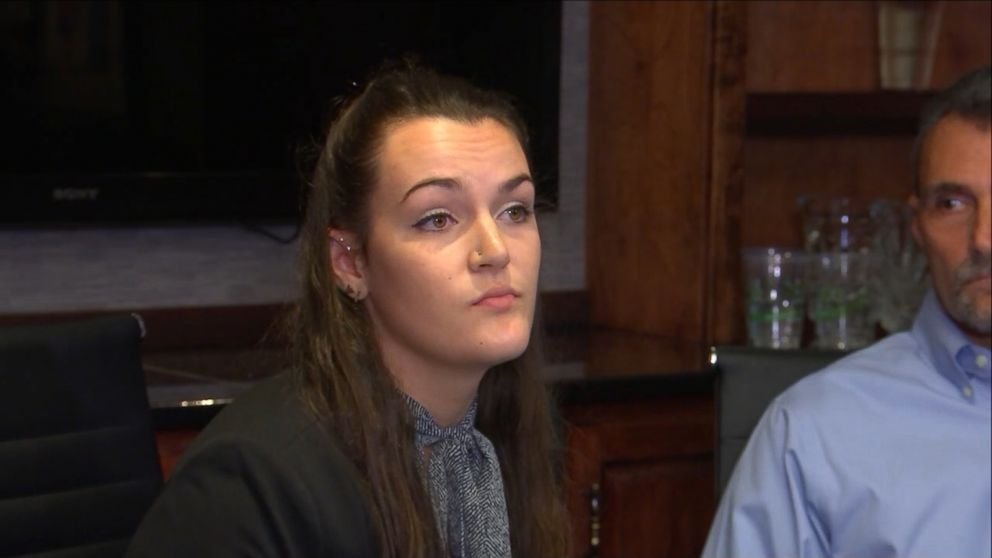 She said that after she was raped, she immediately went to the hospital to report the alleged crime and had a rape kit taken.
Investigators at the hospital, she said, asked her "humiliating and accusatory questions," such as what she was wearing, what and how much she drank, and how much she ate that day.
Robinson takes responsibility for drinking, despite being under age, the night she says she was allegedly sexually assaulted, but she said she didn't consent to having sex.
"If there was sex when there was an abundance of alcohol, there is no consent. There's a line there," Robinson said.
Allen Artis, a junior from Georgia, is accused of sexually assaulting Robinson, although her attorney, Denise Branch, said she was told by the DA's office "that they do not feel that there's sufficient evidence to charge this case."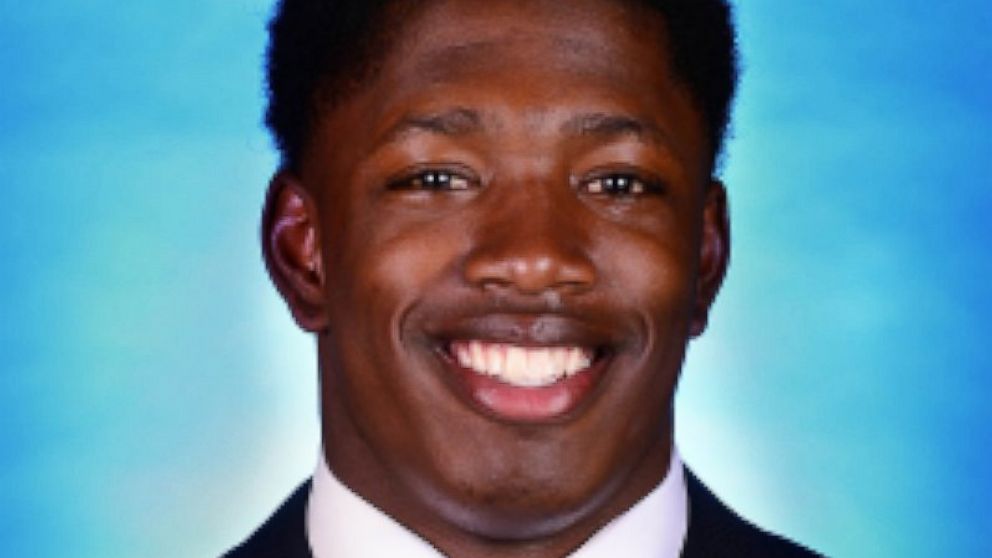 The Orange County District Attorney's office could not be immediately reached for comment.
In the absence of criminal charges, Robinson filed two self-sworn civil warrants against her alleged attacker for misdemeanor assault on a female and misdemeanor sexual battery, Branch said, which a magistrate issued.
In North Carolina, citizens can ask a judicial magistrate to issue a warrant against another person for an alleged crime. The magistrate makes a determination based on probable cause and is able to issue only misdemeanor warrants in those cases.
Artis turned himself in to authorities on Sept. 14. He was served with misdemeanor warrants for sexual battery and assault on a female and was released on $5,000 secured bond.
Artis was immediately suspended from the football team after he was charged with misdemeanor sexual assault, per university policy, said Assistant Athletic Director of Communications at UNC Kevin Best. He can only be reinstated to the team after the athletic director, head coach and university officials agree it is appropriate.
ABC News could not immediately reach Artis or his lawyer, Sam Coleman, for comment.
In a statement, UNC-Chapel Hill said it was aware of the allegations made by Robinson and Branch but that it is prohibited from responding to the allegations due to federal privacy law.
Since going public with her story, Robinson said she is glad to see that the process in her case is moving forward.
"It's good to get it out there to know that it's hopefully starting some change. I think it's important I said something so I'm glad I did," Robinson said.
Robinson hopes there will be more open discussion about sexual assault.
"I think there's a stigma in place where it's okay for people to sweep this under the rug. It's taboo to say the word, 'rape.' It's kind of, 'hush, hush,' and that needs to change before the system can change," Robinson said. "It needs to be something that we can talk about candidly and openly as a general topic in everyday discussion, an educated discussion in classrooms. It just needs to be spoken about more so that people can become more comfortable with it and with speaking out."