Annie Le's family is making preparations for her funeral, but it says the intense media attention has made grieving for the slain Yale graduate student all the more difficult.
The family appealed for privacy as Raymond Clark, a technician who worked with Le in the lab where her body was found and stands accused of killing her, sits silenty in a high security prison in Connecticut .
New Haven Police Chief James Lewis told The Associated Press today that police do not plan to make any additional arrests in the case. There had been concern that Clark had help, possibly in the days after Le was killed.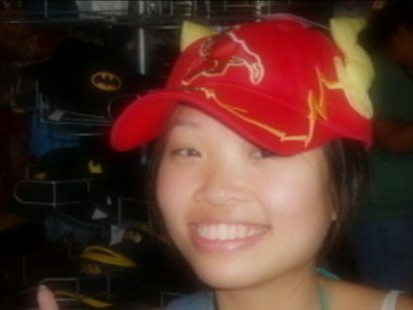 Annie Le's body was transported to a Northern California funeral home over the weekend, a few miles from the 24-year-old's home town of Placerville. A private funeral will be held there Saturday, Sept. 26.
"We just want the media to respect our privacy. We have a lot of stuff to do. This makes it all the much harder," Le's brother Chris Le told ABC affiliate KXTV.
"She lived a good life. We want to respect that and have others respect that as well," her brother said.
Her mother, aunt, uncle and members of her fiance's family last week held a small memorial service on the Yale University campus, soon after Le's strangled body was found hidden in basement wall panel in a university laboratory.
Although she disappeared Tuesday, Sept. 8, her body wasn't wasn't found, crammed into a wall cavity, until Sunday, Sept. 13, the day she was scheduled to get married.
Clark was arrested Thursday, Sept. 17.
"Both families were there. Jonathon's family as well as Annie's," said the Rev. Dennis Smith, the Le family's spokesman who officiated at the ceremony in New Haven.
Smith said Columbia University graduate student Jonathon Widawsky, who was to marry Le, was holding up emotionally "as well as can be expected."
Smith said he was with the family as it learned details of her death.
"So traumatic for them all the way through. … But they were handling it very well," he said.
Annie Le's Family Urges Donations to I Have a Dream Foundation
Le's brother said the family was encouraging people to make donations to the I Have a Dream Foundation, a nonprofit organization that guarantees college tuition for students from low-income families.
Raymond Clark has been charged with her murder but has not yet entered a plea. He has refused to discuss the case with investigators, so they can only speculate over a motive for his alleged actions.
A picture of Clark has emerged as a "control freak" who was annoyed at the way Le kept her mice cages. New Haven Police Chief James Lewis has suggested it was a "workplace crime."
Police investigators were criticized today for how they handled the case by Thomas Ullmann, head of the Public Defender's office in New Haven. Ullmann filed a formal complaint saying that investigators improperly leaked information to the media.
"I found it disturbing that, pre-arrest, information was leaked out about a person of interest including his name and address. It's not just wrong, but it is a safety issue with hecklers and the media surrounding his home as he is cooperating with investigators," Ullmann told ABC News.
"And post arrest, it is a violation of the judge's order," he said. "A leak is not only inappropriate, it's a violation of a court order that could compromise the defendant's right to a fair trial."
New Haven police spokesman Joseph Avery said only, "No comment."
Several police departments were involved in the murder investigation, including nearby towns, Connecticut state police and the FBI.