The first flakes of the season in parts of the Northeast Tuesday, including Pennsylvania and Hudson Valley. Now a second cold front slipping down from Canada will bring an arctic blast and a quick shot of snow from the Midwest to the Northeast over the next few days.
Interested in
Weather?
Add Weather as an interest to stay up to date on the latest Weather news, video, and analysis from ABC News.
Snow is already flying in the Northern Plains this afternoon and evening; as the fronts slide south and east, snow will continue to move across northern Minnesota, Wisconsin and Michigan Wednesday night through Thursday.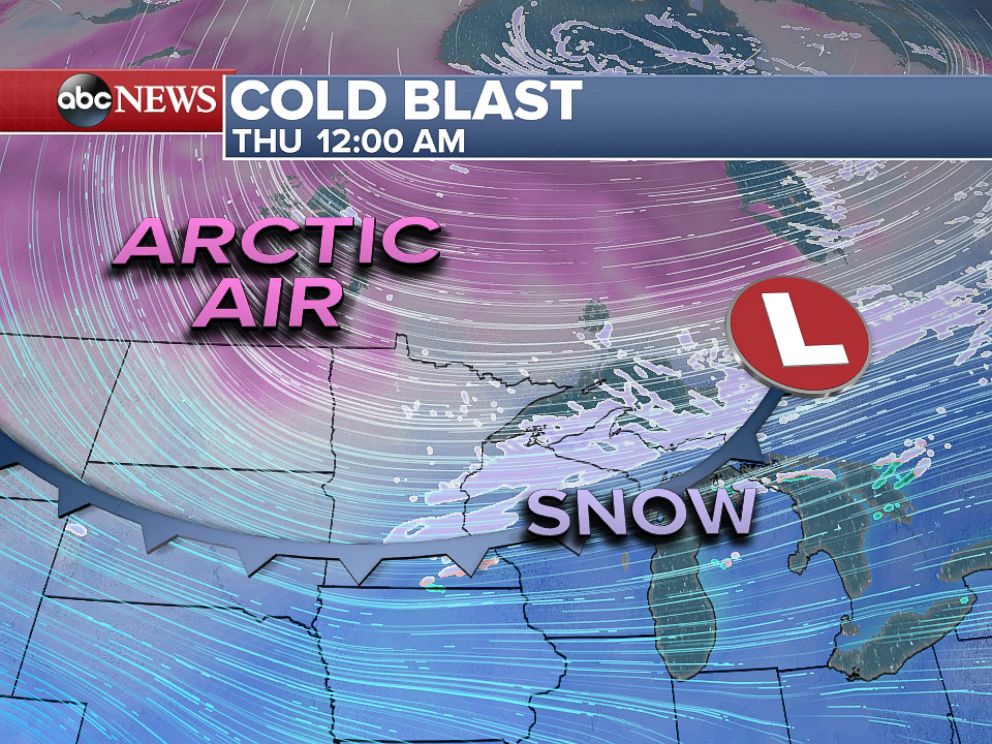 Winter storm warnings are in effect for the area for up to a foot of lake-effect snow as frigid air moves over the relatively mild Great Lakes. The arctic front will continue to move across the region, and by Friday morning, the coldest air of the season and first widespread freeze will hit much of the Midwest.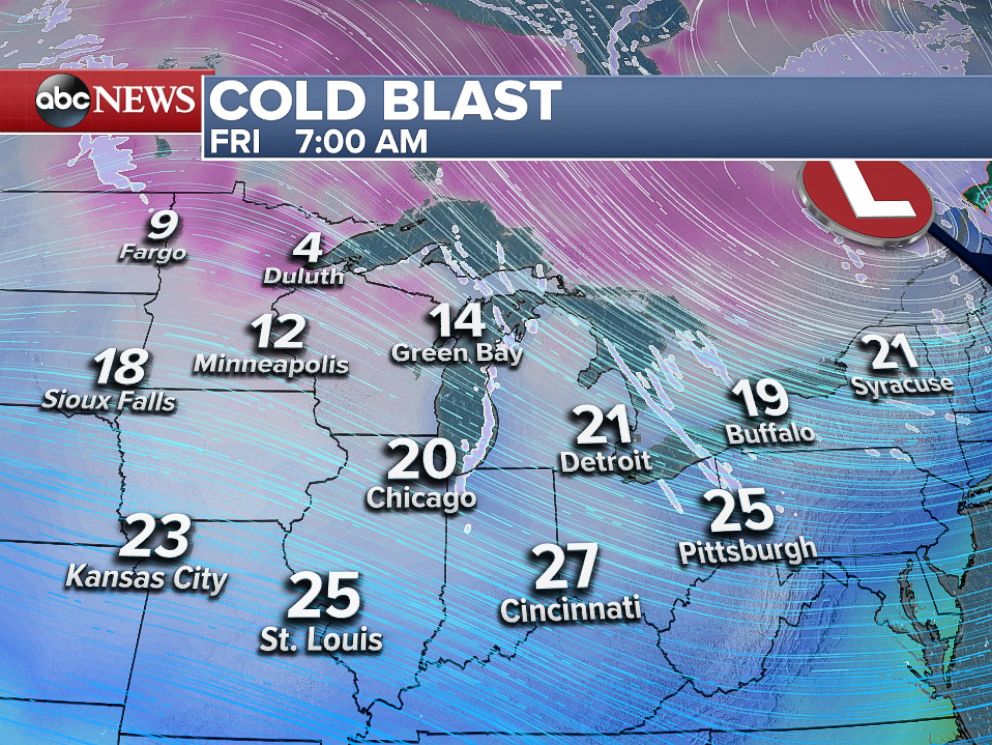 For cities like Minneapolis, Detroit and Chicago these are the coldest temperatures since last March, and their first freeze is about two weeks late after a mild last few weeks. Morning lows on Friday will be in the single digits for Upper Midwest and teens as far south as Chicago suburbs; a few record lows are possible.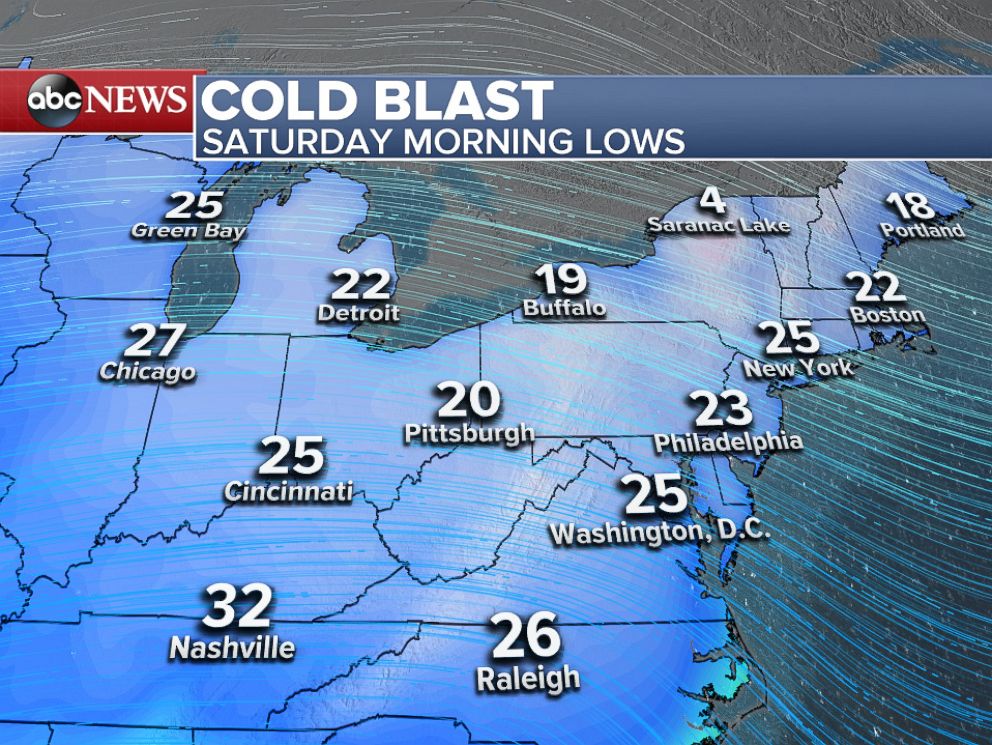 By Saturday morning, the coldest temperatures of the season reach the Northeast with numerous record lows expected. Cities including Boston, New York City, Washington, and Pittsburgh all may break records as temperatures plummet into the low 20s.
Here are a few cities that are forecast to break records on Saturday morning:
Boston: 22, record 24
New York City: 25, record 28
Washington, D.C.: 25, record 36
Pittsburgh: 20, record 21
This will feel even colder than usual due to a record warm October and early start to November. These January-like temperatures are not expected to stick around, though. By mid-November, another pattern change is expected to bring the return of mild temperatures across the eastern half of the U.S., with above-normal temperatures looking likely for the second half of November.