— -- Family has always been important to Justin and Marsha Harris, who are raising three boys in their devoutly Christian household in Arkansas.
In fact, the Harrises said they love their family so much that they decided years ago to adopt even more kids.
"We saw the need of other children, and we think that is the philosophy that should be out there," Justin Harris told ABC News' "20/20."
So, Justin Harris said, it almost felt like divine intervention when one evening in 2011 after dinner they received a mysterious phone call from a mother of three girls who they'd never met.
"'Will you please take my daughters?'" Justin Harris recalled the woman asking. "She [was] going to lose her children."
The three sisters were 4 years old, 2 years old and 9 months old. Though it seemed like a strange request, the Harrises were known as childcare professionals. They both hold degrees in child development and run a Christian day care center called Growing God's Kingdom. Justin Harris, running as a family values conservative, had also been elected to the state legislature. And over the following months, the Harrises eventually decided to take the girls in.
"Why we're wanting to do this was because we had love for children. That was it. There was no other motive in our hearts," Justin Harris said.
ABC News "20/20" has declined to name the biological mother and the three girls out of respect for their privacy.
Justin and Marsha Harris soon learned that the girls were born to a mother addicted to drugs and a string of men prone to criminal activity and abusive to the kids. Their home had burned down in a meth fire. By this time, the three sisters were wards of the Arkansas Department of Health Services (DHS).
"The two younger girls were doing great, just two normal little girls. The older girl had some problems, and she would have some outbursts sometimes," adoption specialist Jan Wallis, who was working at DHS at the time, said of working with the girls.
Wallis placed the oldest daughter in therapeutic foster care and the two youngest girls in the home of Cheryl and Craig Hart. The Harrises wanted to permanently adopt the three girls, but DHS was concerned about placing abused girls in a home with the Harrises' three other young children, which experts say is an inherently volatile situation.
In summer 2012, despite objections from DHS, a judge approved the triple adoption, deciding that the oldest sister, then 6 years old, would live in the home first for a six-month trial period, followed by the other two sisters for a six-month trial period.
All three sons also moved into the Harrises' master bedroom. "My children that were first given to me, my biological children, those are the ones that we were going to safeguard first and foremost," Marsha Harris said.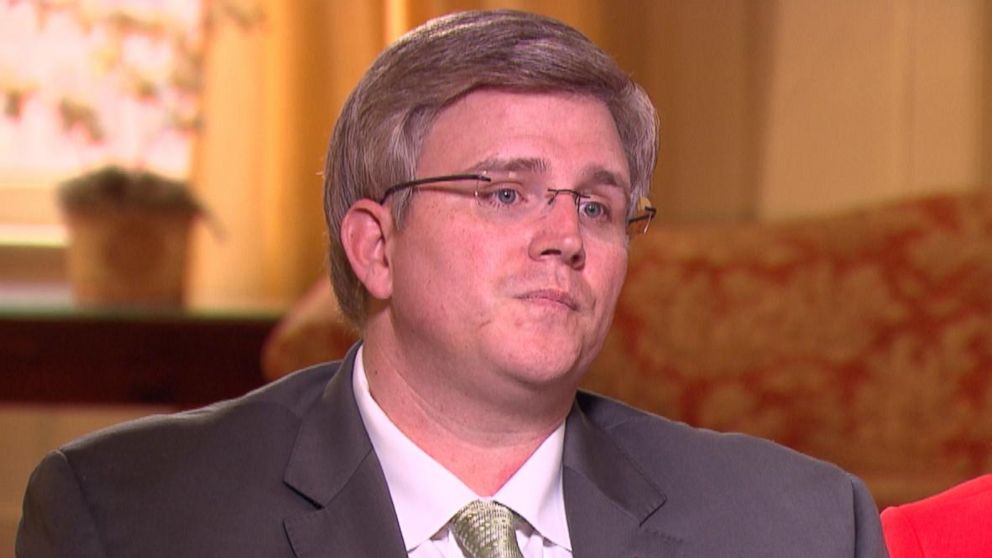 Marsha Harris, an abuse survivor herself, thought she could help the oldest girl heal, but almost immediately, the Harrises said they learned they had taken on more than they'd bargained for.
"In the very beginning, she would not attach to anyone. She would come in. She cussed us out. She had a lot of anger," said Marsha Harris. "And I had showed DHS a video of her. And they were like, 'Oh, good luck with that.' She was just screaming and raged at the tops of her lungs."
The two younger sisters moved into the house next, which the Harrises said triggered bad memories and bad behavior for the girls.
"I would ask the middle one. I would say, 'What are you doing, you know, when you sneak out of your room?' And she said, 'I'm going to kill my brothers,'" Marsha Harris recalled.
Scared, the Harrises said they installed cameras to track the girls at night and took shifts watching the cameras to make sure the girls didn't sneak out of their rooms.
They eventually learned the oldest daughter had reactive attachment disorder (RAD), which caused an inability to "attach with others." The middle sister was later diagnosed with RAD.
RAD is an often misunderstood psychological condition that can develop when a child's basic needs for comfort and affection are not met. In serious cases, these children can become dangerous.
After only 16 days with all three girls under their roof, the Harrises called DHS and dropped the oldest girl off at an inpatient psychiatric facility. Then on a day visit home, the Harrises said she killed the family's guinea pig.
"Her words to me were, 'I stepped on it until I felt it with my foot, and I wanted it to die so that my brothers can hurt like I hurt," Marsha Harris said.
After that, the oldest girl's removal from the home became permanent in January 2013, and because it was within her six-month trial period, her adoption was never finalized.
The Harrises said the middle sister then began acting out, despite regular therapy sessions. Nevertheless, the proceeded with the adoption process, and that March, with the trial period complete, a judge made the adoption of the middle and youngest sister permanent.
Chelsey Goldsborough, the Harrises' babysitter that spring, said she arrived in the home and was told about a set of strange rules and even stranger explanations for them. Goldsborough said said the middle sister was almost always kept separated from her little sister. According to Goldsborough, it was because Marsha Harris said the girls "had demons, and they could telepathically speak to each other" and that "a demon ... was lifting up off the bed, like levitating" and that "a demon was having sex" with the middle sister. Goldsborough said the Harrises had even brought in experts to perform an exorcism.
"There was a group coming in from Alabama that was supposed to pray over the children and get the demons out as an exorcism, is what they said," Goldsborough told "20/20." "But they did not want me around because if your heart wasn't in the right place, then the demons would attach to you instead."
The Harrises categorically deny all of Goldsborough's allegations, including that they talked about demons. They even dispute the amount of time Goldsborough worked for them, saying she was only in their home for 36 hours. The group from Alabama were not exorcists, the Harrises added, but spiritual guides.
"We are Southern Baptist. We do not do exorcism. ... I'll be very clear about that. Period," Justin Harris said. "The middle [sister] told the babysitter that she had a demon in her, which is part of the RAD. And that's where the babysitter kind of, you know, may have taken some of that. But that's part of the middle child's manipulation. We can't answer for that."
By fall 2013, the Harrises said they had to give up and remove the girls from their home. But because the Harrises were the permanent, legal parents for the younger girls, Jan Wallis told them there could be serious consequences if they tried to send them back.
"There's a process that any time someone gets a child back, they are charged, but they're not always found guilty," Wallis said.
"When you've done everything and used every resource they've given you, and you've worked and done what the therapists have told you, you have nowhere to go. It wasn't working, and we tried everything we could. But I had to take care of my three boys, and if people want to judge me for that, I'm sorry," said Marsha Harris.
In October 2013, six months after the Harrises officially adopted their two little girls, they said they feared a failed adoption would have criminal consequences, and they opted to "re-home" the sisters.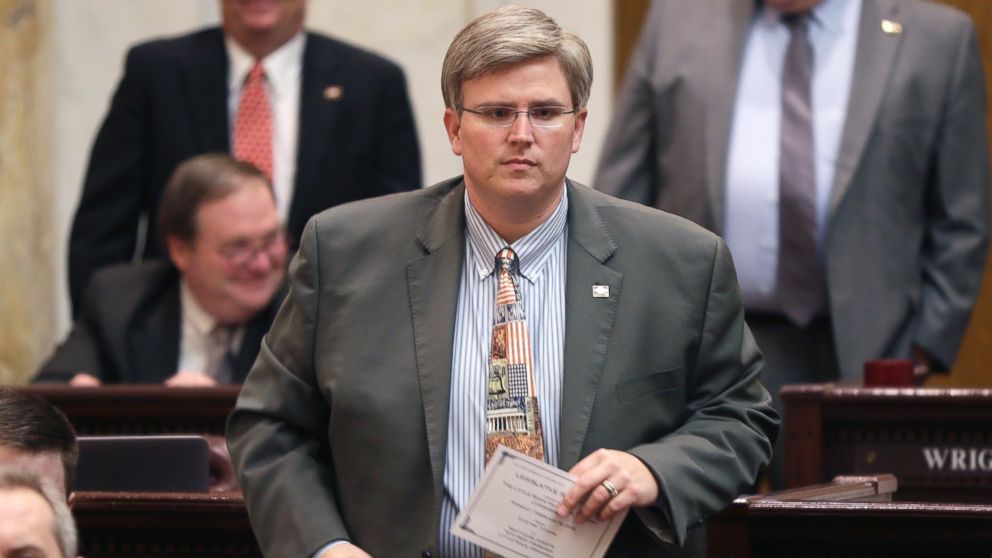 In explaining to the girls why they were leaving, Marsha Harris said she "told them, 'You know, we're gonna go live where someplace where we feel like you can be safe, your brothers can be safe.'"
Re-homing, a term borrowed from the pet adoption world, is a legal loophole in the adoption system that allows adoptive parents to give their adopted kids to someone else. There is virtually no vetting in this process and no court oversight, but the practice is legal in 43 states. Justin Harris said he felt they "had no choice."
Marsha Harris reached out to her old college friend Stacey Francis and her husband Eric Francis, who worked briefly at the Harrises' day care center.
"I said, 'Well, here is the situation.' And I told her about the girls. And she said, 'Well ... We've been praying about it. We want to adopt,'" Marsha Harris said.
Then within months of moving into the Francis home, the middle child was molested by Eric Francis.
"This guy, I looked him in the eye. He worked for the Bentonville public school for five years, did FBI background checks, did safe home studies -- three for international adoptions. There's no way we could've known that he was a bad guy or a pedophile," Justin Harris said.
Months later, many people were outraged when they learned that the Harrises had re-homed the girls, posting critical comments about them online, and the Harrises went into damage control mode. They held an 11-minute news conference at which they said they were heartbroken about the situation, but that DHS did not help them and that they "were not prepared to deal with children who had RAD."
Eric Francis was given a 40-year sentence for sexually abusing the middle girl after she and her little sister were re-homed into his care.
The state police investigated whether the Harrises should be charged with child abandonment and cruelty but found no evidence of wrongdoing. Still, Justin Harris announced he would not run for reelection. Before he made that decision, Harris voted in support of a new Arkansas law, which went into effect in April, making "re-homing" of adopted children a felony.
And the three little girls finally found their forever homes. The eldest daughter was adopted into a family and is reportedly doing well. The two youngest sisters are with two new parents in a different family and have two new older sisters.
"We pray for them. We continually want the best for them," Justin Harris said.