'All-Clear' Given After Suspicious Item Found Aboard American Airlines Flight
Authorities gave the all-clear after investigating American Airlines flight 63
December 15, 2015, 5:30 PM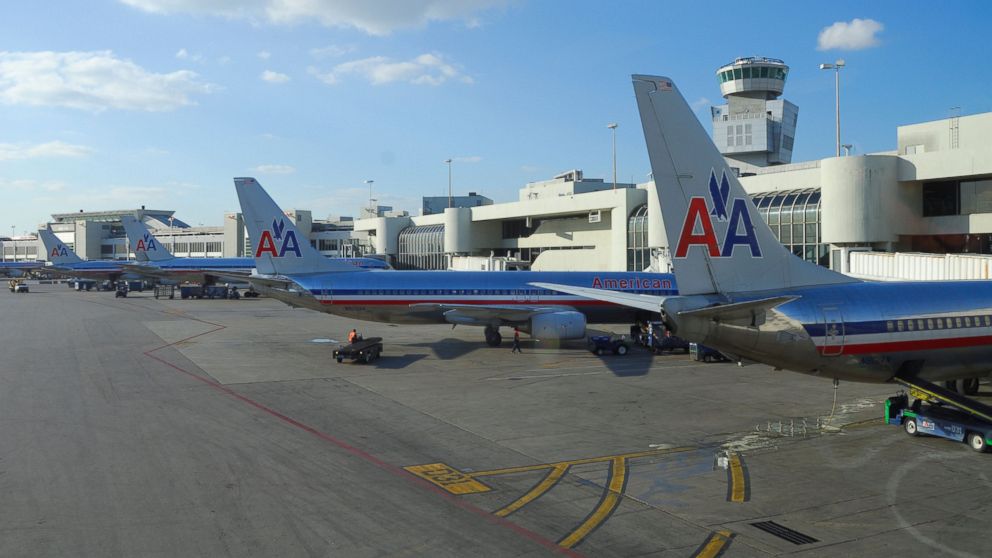 — -- Authorities have concluded their investigation of a suspicious item found aboard an American Airlines flight that landed in Miami this afternoon and given the all-clear, police said.
The passengers re-boarded the plane and will receive normal processing by U.S. Customs and Border Protection after the aircraft taxis, Miami International Airport Communications Director Greg Chin said.
It was not clear what the item was.
Passengers had deplaned the aircraft so authorities could investigate. Flight 63, which arrived from Paris at 3:35 p.m., had been moved to a remote area, which is standard practice.
Passengers were kept on airport buses on the airfield while police perform the investigation, Chin said.
There were 217 passengers and 14 crew members on board the Boeing 777, American Airlines said. The flight departed Charles de Gaulle Airport in Paris at 11:55 a.m.