— -- When sections of Baltimore erupted in violence on Monday, Bishop Walter Thomas, a local pastor at the New Psalmist Baptist Church, received a call for clergymen to gather at North Avenue in an effort to restore calm in a city reeling from the death of Freddie Gray, a 25-year-old who mysteriously died in police custody last week.
Thomas found himself among a line of 175 pastors, their arms linked together, as they worked to clear Baltimore's main thoroughfare, urging groups of young men and women to go home. Baltimore's police waited several hundred yards behind them, hoping the clergymen could disperse the crowd in their stead, according to Thomas.
"There wasn't time to be scared," Thomas said. "We were going in the name of God to declare that this is not right, we can't destroy our neighborhoods, this is not right for our children."
As the line progressed, the group of mostly middle aged clergymen approached burning cars and people dancing atop a parked truck. But as they pressed on, their group grew larger as bystanders joined them.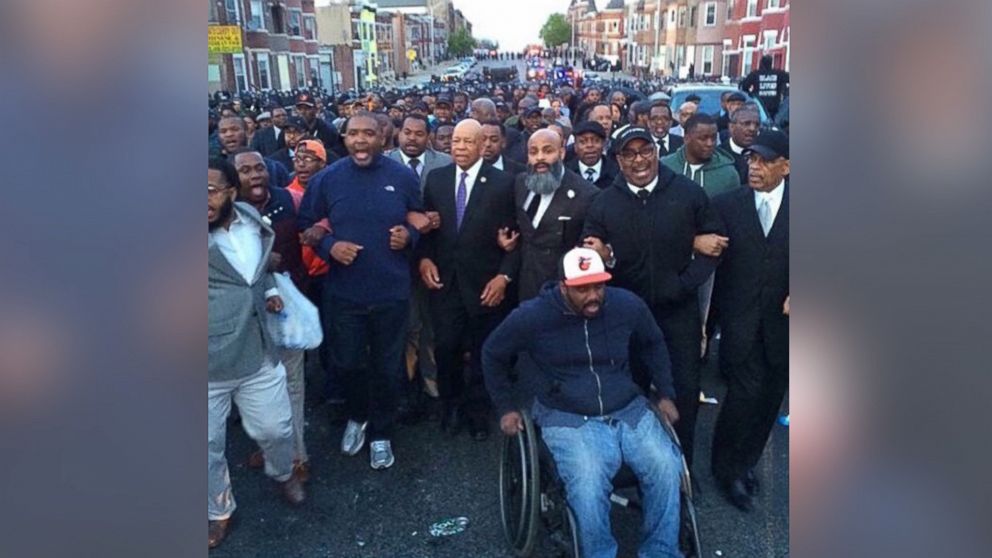 "The citizens stopped and applauded, a whole battalion of young people came out and joined us," Thomas said.
To Thomas's surprise, even gang members from the Bloods and Crips joined the line. Eventually the group cleared North Avenue, giving the police the kind of support they needed to stabilize one of Baltimore's most important streets.
"It wasn't so much what we said, it was that we were there," Thomas said. "It was as if just [our] presence said 'alright let's bring ourselves back in check.'"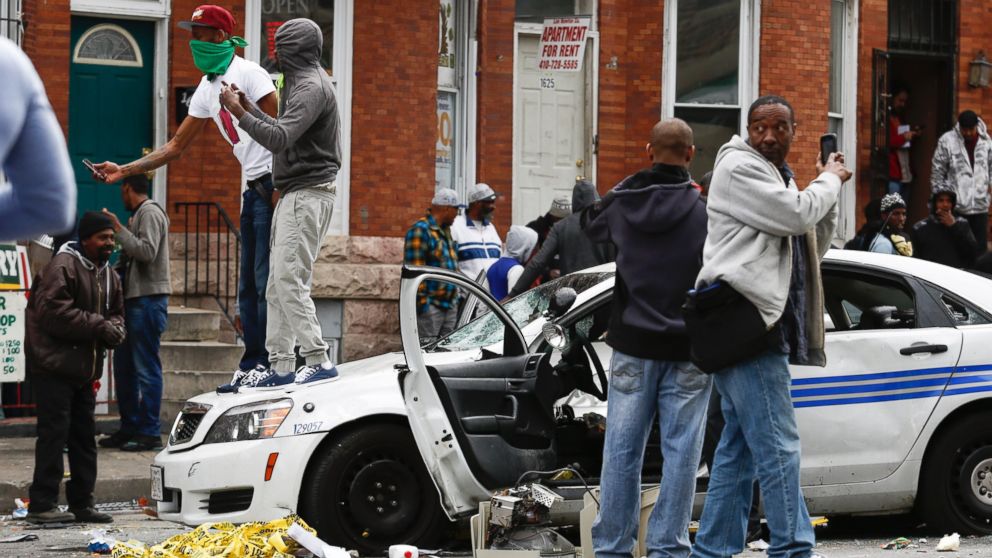 Thomas is no stranger to risking personal safety for what he feels is right. More than forty years ago, Thomas was a college freshman studying economics at the University of Maryland when word reached campus that Martin Luther King Jr. had been killed.
"Word broke out that there was trouble in Washington," Thomas said. "One of my friends had a car so we drove down to 14th Street and U Street, and people were looting, they were running, police were coming down the streets, throwing gas canisters that were exploding all around us."
After escaping the unrest, Thomas returned to his dorm room where he found a note pinned to his door that read, "Call your father." When Thomas reached a pay phone, his father immediately begged him not to go to Washington.
Thomas replied, "Daddy, we already been."
After he hung up, Thomas went back into his dorm room where he was shocked to find a television showing scenes from Baltimore, his hometown, where riots had also broken out.
"I am an 18-year-old college freshman, my longest stay away from home, and I am terribly afraid that my neighborhood is going to be destroyed, terribly afraid my parents are in trouble," Thomas recalled.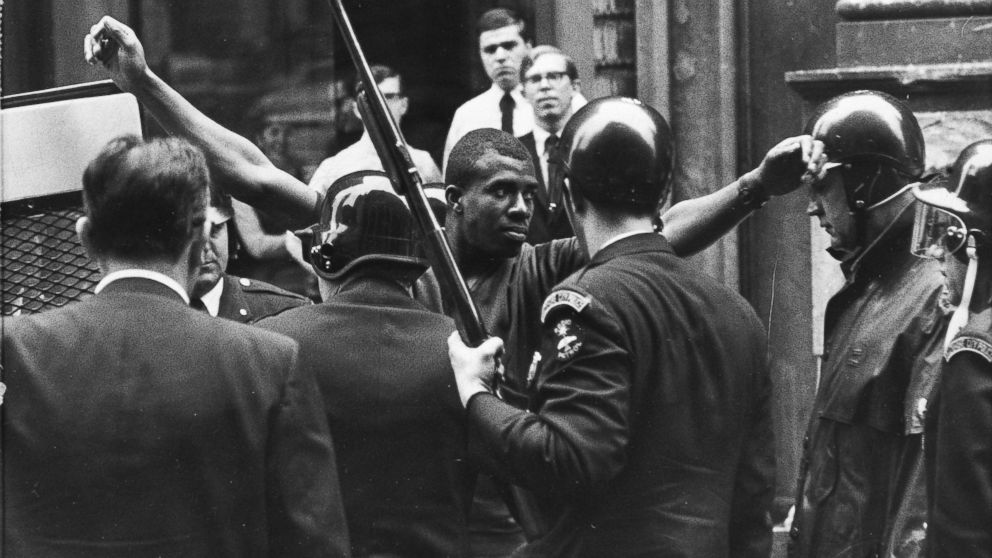 The 1968 Baltimore Riots lasted eight days. Like its 2015 counterpart, crowds filled the streets, burning and looting local businesses and eventually the National Guard was mobilized to quell the situation. But Thomas claims there are many differences between the two events that shook Baltimore to its core.
"In 1968, they took to the streets in anger," Thomas said. "When I looked into the eyes of the protesters [on Monday night], one thing that became clear is that there is a measure of despair and depression that comes from the accumulated effects of living in a system that doesn't include them."
Thomas explained that King's death sparked outrage and anger in 1968 but that genuine reform, such as passing the Civil Rights Bill and the curtailing of the process known as red lining, wherein banks and insurance companies discriminated against Blacks, offered a shimmer of hope for America's African-American community. However, the response to the mysterious death of Freddie Gray in 2015 has been marked by despair and depression among black youth who according to Thomas feel cut off from the rest of society.
"In 2015, people are not dreaming that dream," Thomas said in reference to King's famous speech before adding another famous line from Langston Hughes. "Hope unborn has died."
Thomas also claimed the advent of social media has made for a more diverse movement struggling to find a unified voice in comparison to the 1968 protesters who relied on a strong top down organization.
Despite his calls for calm, Thomas seems to understand what motivated the looting and destructive behavior exhibited by Baltimore's youth this past Monday.
"People who have hope don't loot," Thomas said.
He was also quick to scold the mainstream media for focusing too much on the rioting and not the peaceful protests, let alone the group of clergy that worked with police to quell North Avenue.
"I think media has to remember that there are a variety of stories here," Thomas said. "The whole story is not the violence, the whole story is not the city wide alerts and state of emergency, but it's the pain of people's lives that they cannot scratch and no one is trying to scratch it for them."
Still, Thomas believes that rioting can detract from meaningful reform and shift the conversation away from what truly matters, pointing to education reform and capital investment for the inner city being important steps to addressing the plight of Baltimore's black youth.
"The greatest fight of our lives is to change the narrative back," Thomas said.