— -- From the massive flooding in Houston to the demolished homes in Rockport, these aerial photos provide a bird's-eye view of the destruction left behind in Texas by Hurricane Harvey.
Harvey has caused at least 19 deaths, led to more than 13,000 rescues and left thousands displaced from their homes. Over 10,000 came to a shelter at downtown Houston's George R. Brown Convention Center -- over double its capacity.
The storm created a new record for total rainfall from a tropical system in the continental U.S. -- 51.88 inches of rain was reported at the Cedar Bayou on the Texas coast, preliminary data shows.
Rockport, Texas
In the coastal city of Rockport, wind gusts from Harvey reached 108 miles per hour, demolishing apartment buildings and mobile homes, and killing at least one person.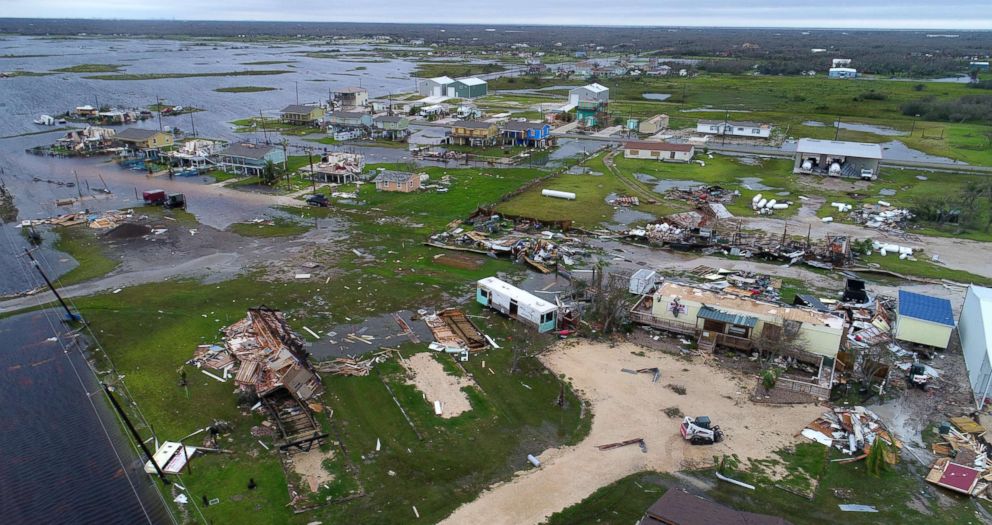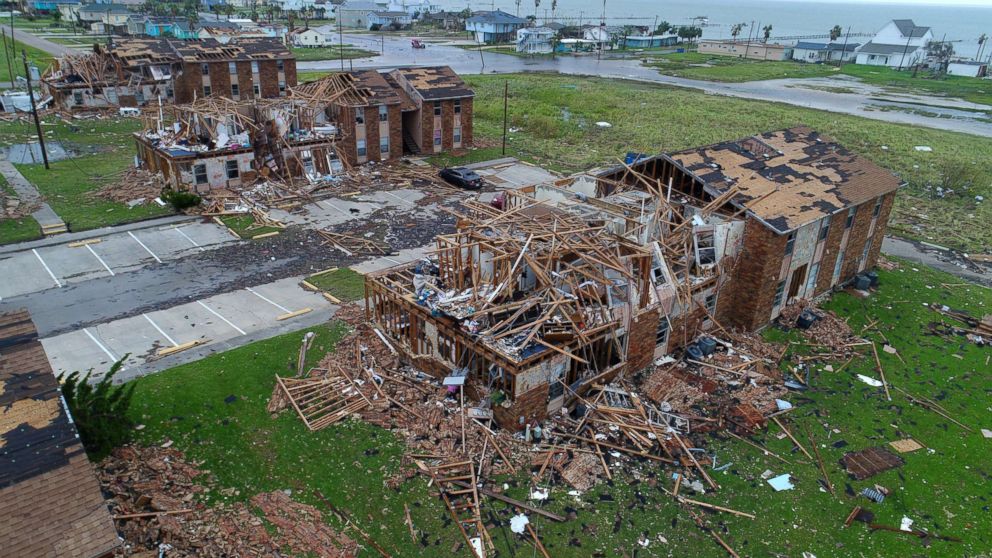 The city saw 6.23 inches of rain.
Houston, Texas
Houston, the nation's fourth largest city, received 31.26 inches of rain, which flooded roads, airports and homes, and submerged vehicles and forced evacuations.
At least five people, including a police officer, died in the Houston area.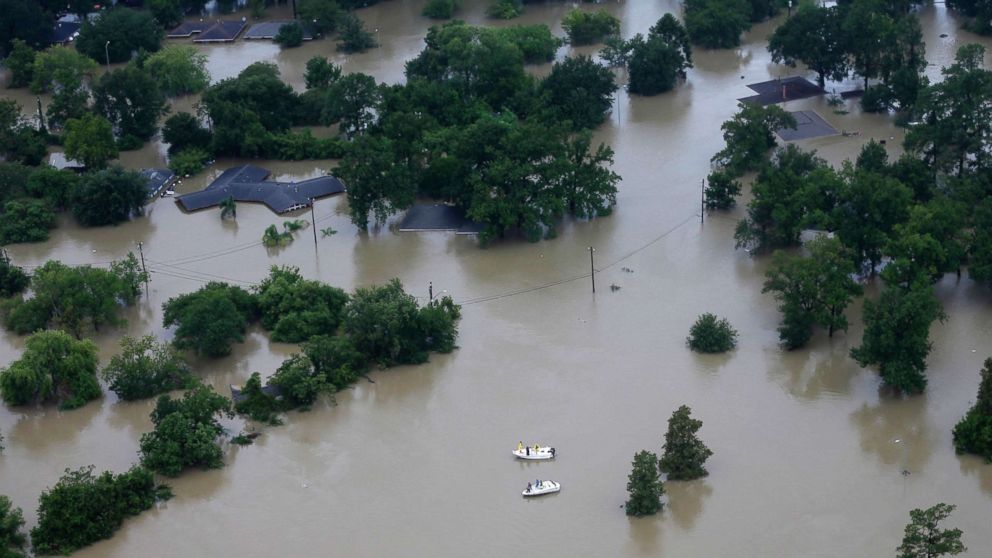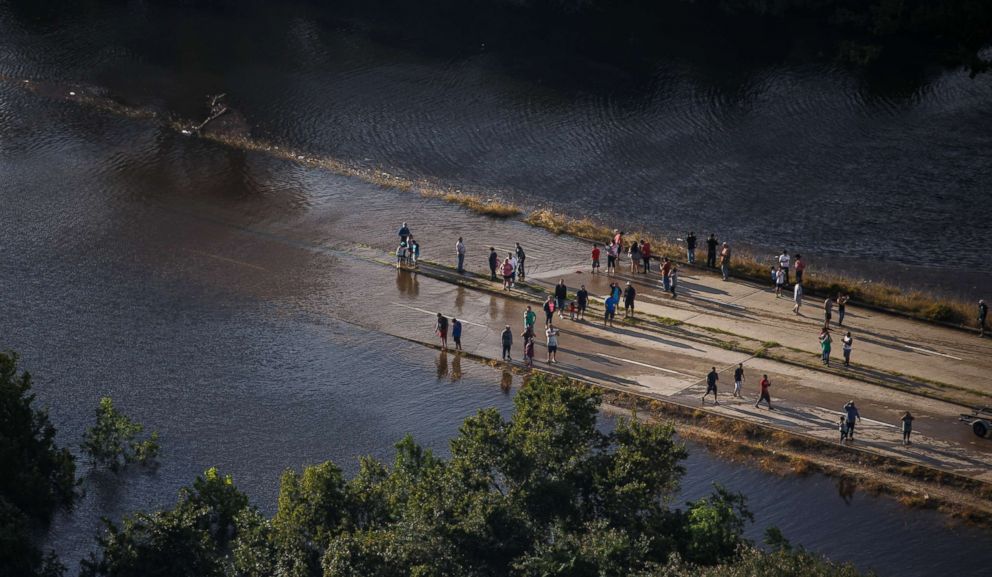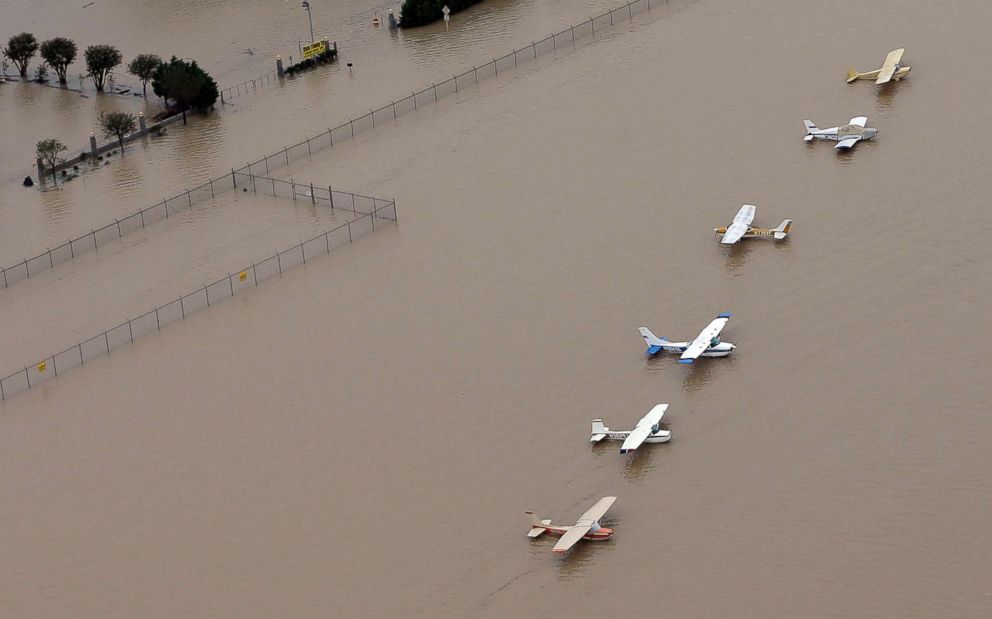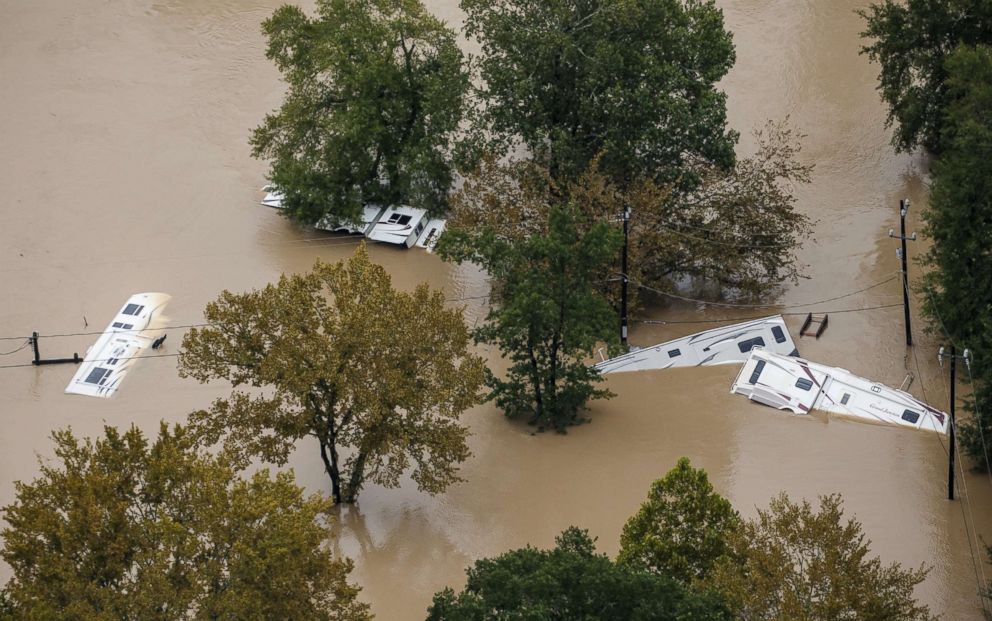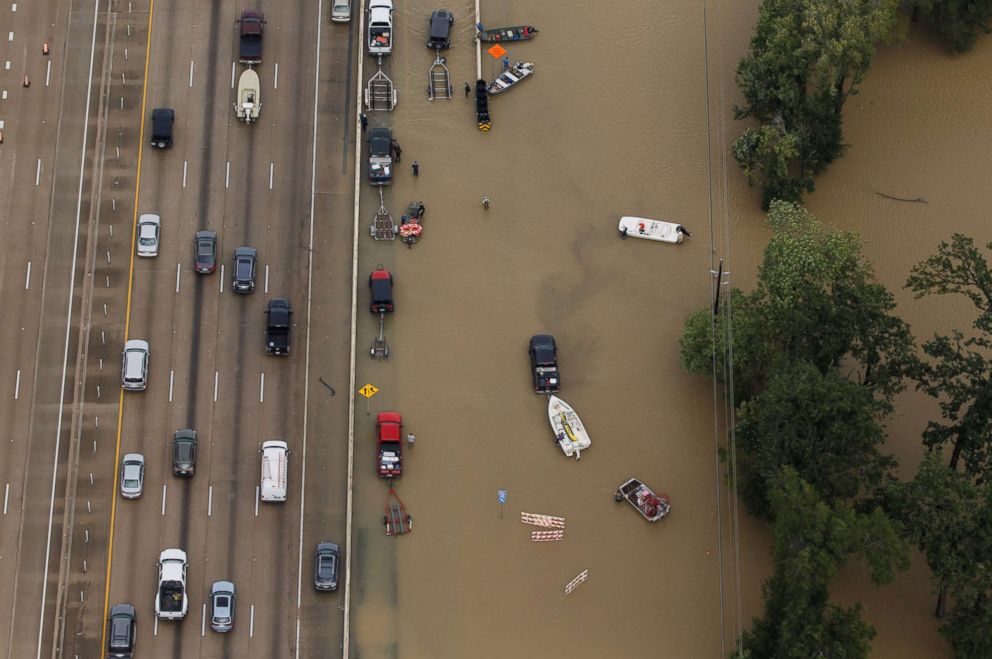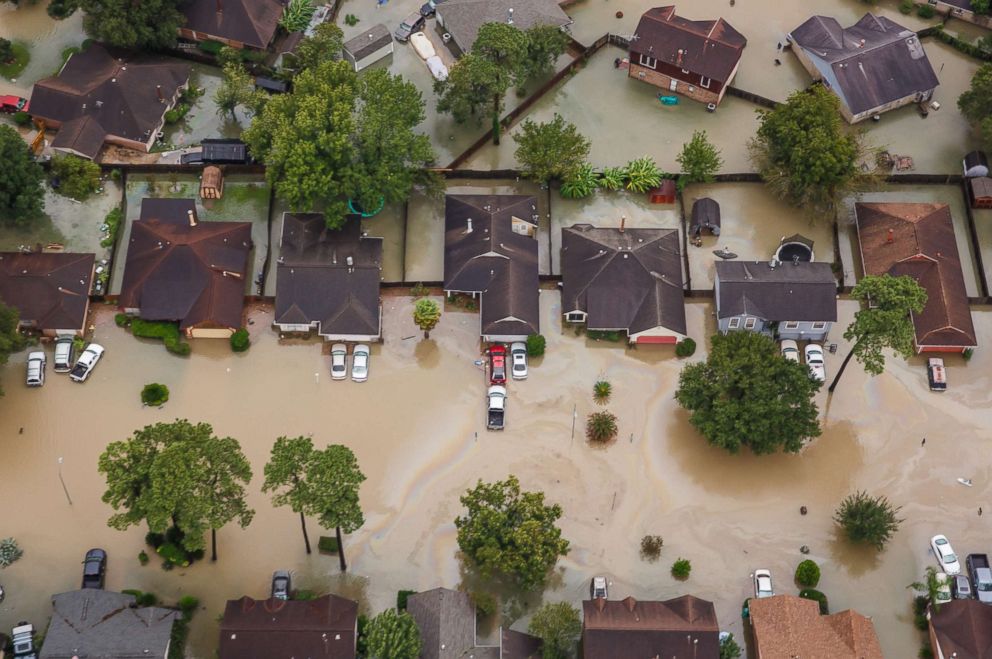 Corpus Christi, Texas
In coastal Corpus Christi, Texas, wind gusts reached 65 miles per hour, destroying buildings and damaging boats.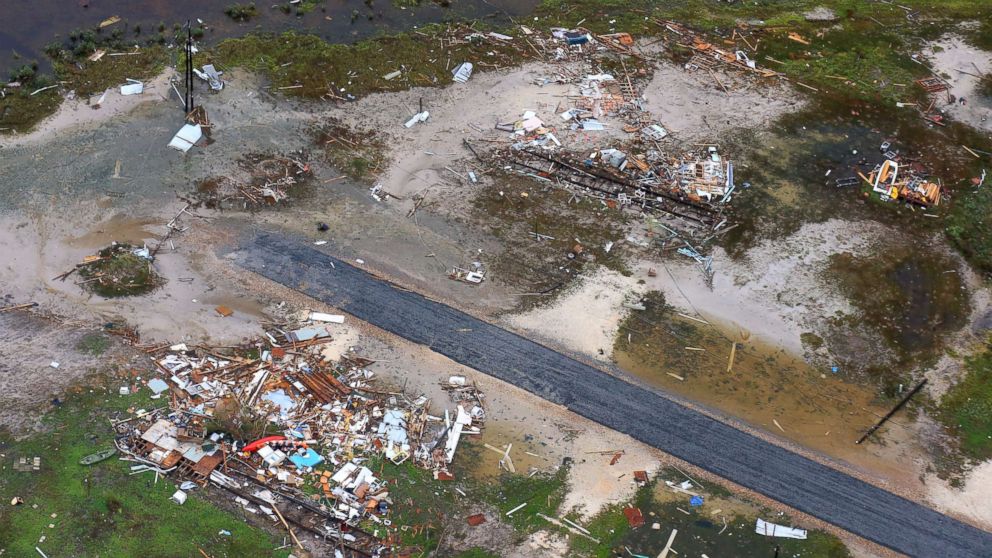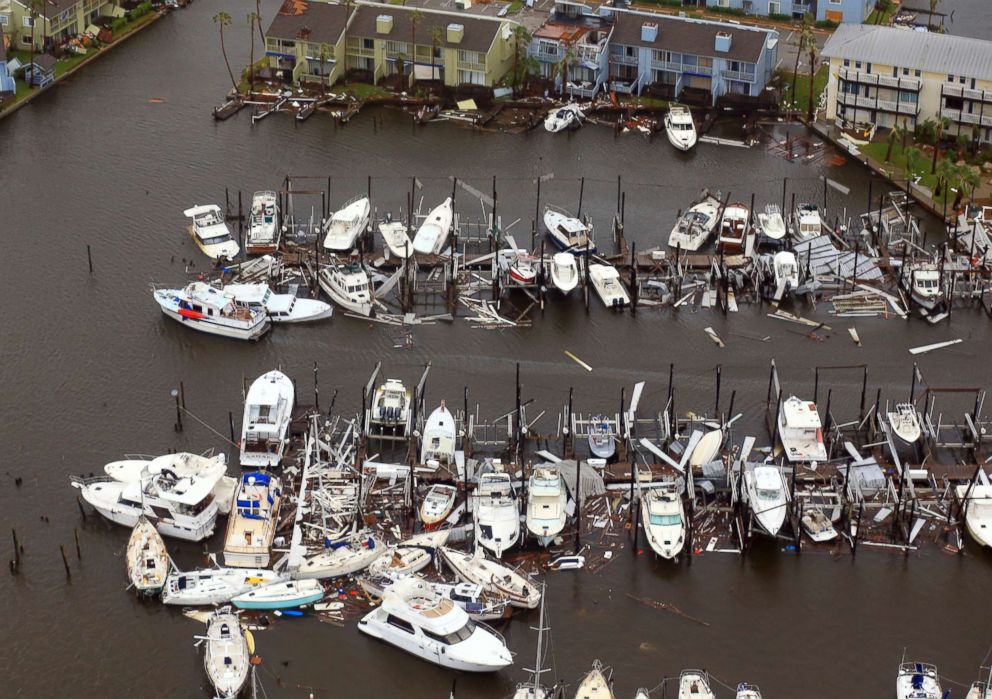 Take part in Disney's Day of Giving: To support people impacted by Hurricane Harvey, call 1-855-999-GIVE, donate at www.RedCross.org/ABC or text "HARVEY" to 90999 to make a $10 donation.
ABC News' Phaedra Singelis, Melissa Griffin, Daniel Peck and Elizabeth Morringello contributed to this report.