— -- A squirrel trespassing in a New York kitchen was seen on bodycam footage lunging at a police officer who caught it stealing cookies red-handed.
Two officers from the Brockport Police Department in upstate New York responded to the home on Friday after dispatchers received a call that the squirrel was eating cookies in the kitchen, the police department wrote on Facebook.
As the video begins, loud music is heard in the background as the officer enters the kitchen, and he tells the homeowner that he is going to turn their radio down.
"The squirrel turned it on," an exasperated female voice is heard saying in the background.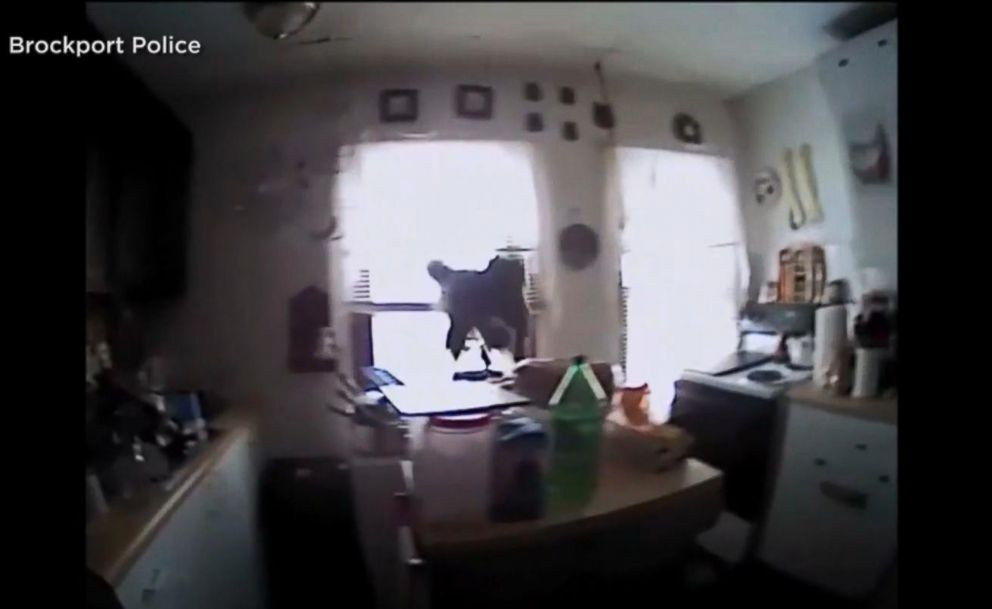 Just as the officer enters the kitchen, the squirrel can be seen running on the wall opposite to him. Within seconds, it jumps onto a cutting board sitting on the kitchen island, using it as a springboard to launch itself toward the officer.
"Geez!" the officer says, laughing, as the residents scream in the background.
Amid the commotion, the squirrel continues to hop around the kitchen frantically.
"Officers Sime and Dawson arrived on scene but were not at all expecting the warm welcome they would receive from the squirrel," the police department said.
The officers eventually captured the "uninvited guest" and released it without injury, to the relief of the homeowner, according to the police department.
While capturing squirrels may not be in the Brockport Police Department's usual list of duties, the department said its police officers would "always go the extra mile to help their residents."