A California surfer had an unlikely visitor join his surf lineup on Tuesday morning.
Daron Case was surfing at Silver Strand State Beach in the Coronado Cays when a gray whale swam right by all of the surfers, prompting Case to dip his GoPro camera under water and get amazing footage of the whale.
"We were surfing not far out, just past where the waves break, and that's where the whale was," Case told ABC News.
He added: "The water clarity was really good, sort of like Hawaii. It's not usually that clear so we got a view of the whale under water."
Seeing a whale while surfing is not unusual for Case but seeing one at this time of the year is, he explained. Gray whales migrate south for the winter, which is what Case thinks this one was doing, but they usually don't head south until November.
"We think they go someplace in Cabo, Mexico to give birth," Case said.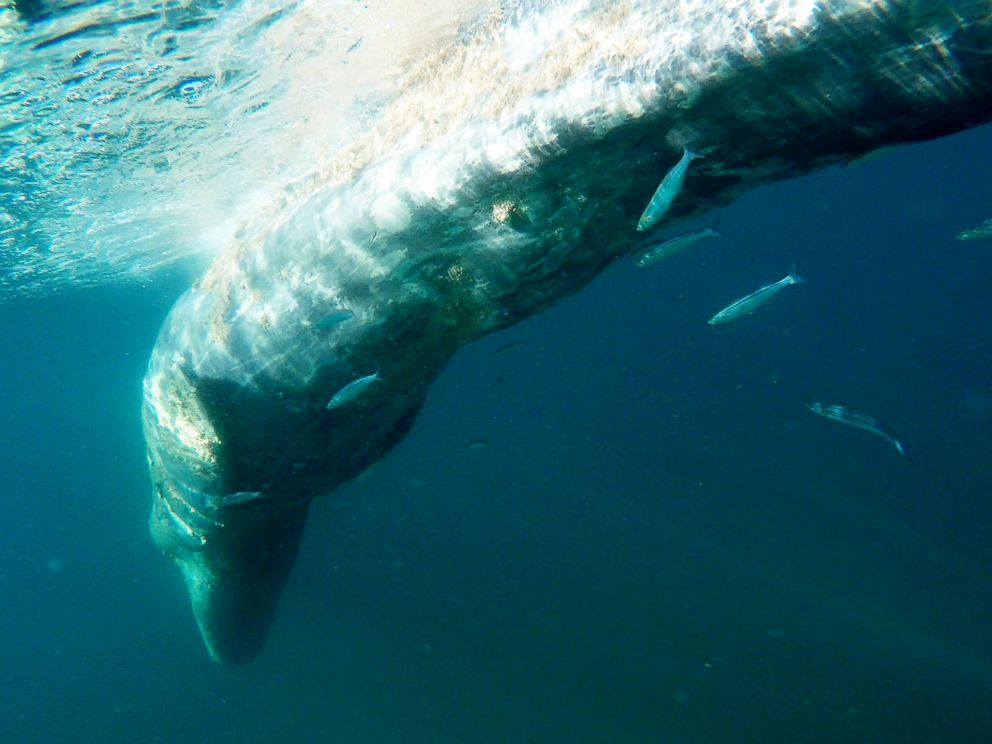 The size of this particular whale, which Case estimates was about 20 feet long, caught his eye.
"I did notice it looked skinny compared to some of the other gray whales I've seen," he recalled.
The Birch Aquarium at Scripps Institution of Oceanography took a look at Case's video and said in a statement to ABC News: "We believe the whale is sick mostly due to its thinness. A secondary indicator would be the number of barnacles, which can suggest that the whale is traveling rather slowly."