— -- While doing repairs on a New Jersey jetty, engineers uncovered more than they expected when they found a century-old shipwreck.
Engineers and contractors were repairing damages sustained during Hurricane Sandy on the Barnegat Inlet North Jetty in summer 2014 when debris, including hand-hewn, wooden hull fragments, treenails, and various metal fasteners, was found, Tim Boyle, spokesman for the Philadelphia District of the U.S. Army Corps of Engineers, told ABC News today.
"[Contractors] realized it was concentrated in a certain area, it wasn't just random driftwood," Boyle said. "That's when our archaeologist was called in to look and it was determined that it was part of a ship."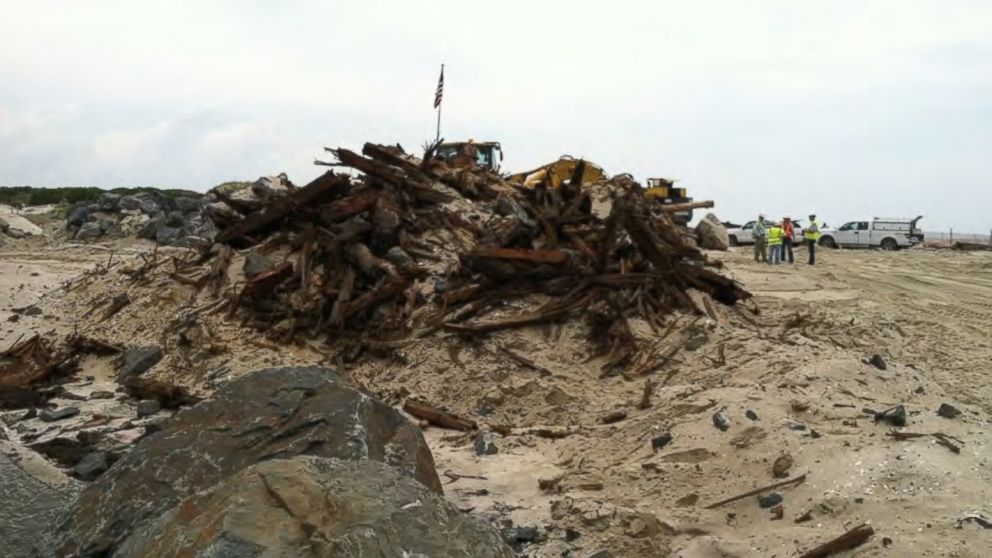 Upon discovering the wreck, the U.S. Army Corps of Engineers said it subcontracted Panamerican Consultants Inc. of Memphis, Tennessee, to conduct mitigation on the site, which entailed monitoring continued jetty construction, assessment and documentation of the debris that was removed, documentation and data recovery of the intact vessel and archival research to identify the ship.
Through fieldwork, research and analysis, archaeologists were able to narrow down the identity of the ship to three possibilities, a report from Panamerican Consultants Inc. said. Those three ships were all schooner barges that sank off the coast of Barnegat Feb. 4, 1926, and were carrying coal from Boston to Norfolk, Virginia, the report said.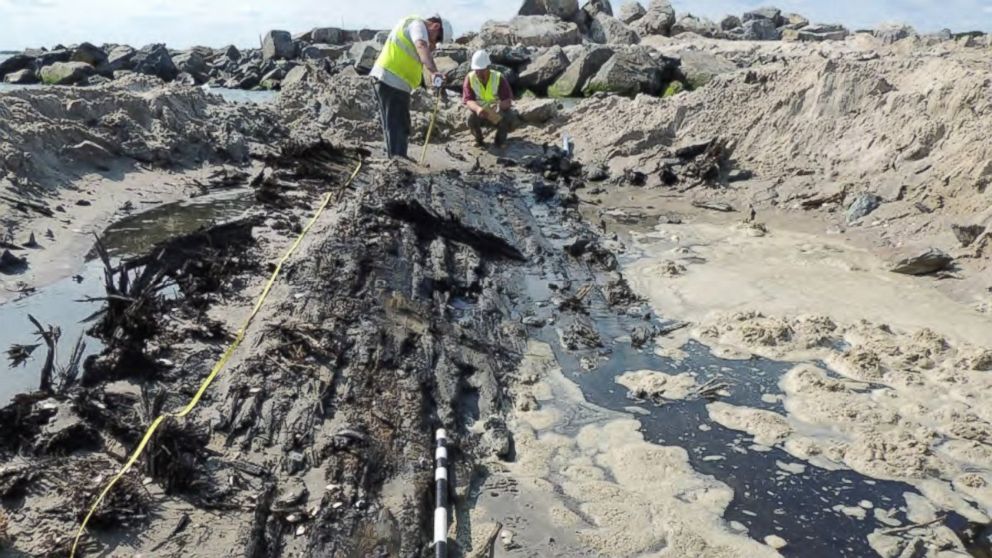 "While we will never be absolutely certain of the North Jetty Wreck's identity, we do know it was constructed somewhere in the Northeast between the last quarter of the nineteenth century through the first quarter of the twentieth century," Panamerican said, adding that the vessel was likely about 200-feet long.
No other details were available.
The findings are "not surprising," Panamerican added, because the schooner barge was an "uncelebrated, ubiquitous workhorse of the period," hauling cargos of coal and lumber, with untold numbers of barges passing the Barnegat Inlet during any given year.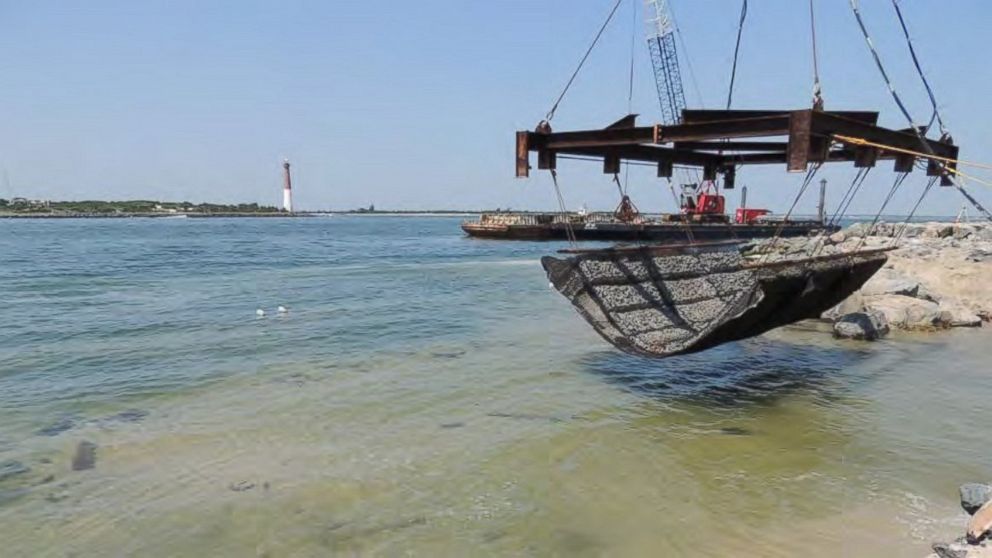 Boyle and Steve Rochette of the U.S. Army Corps of Engineers also said these findings were not surprising, because New Jersey's coast is nicknamed the "graveyard of the Atlantic" by mariners.
"There were many shipwrecks along the Jersey coast," Boyle said.
"It had popular shipping lanes," Rochette added. "Some of the inlets in New Jersey are hazardous today and have always been hazardous. Historically, it hasn't really changed."