— -- A chartered bus overturned Friday night in San Francisco injuring 29 passengers, four of them seriously, officials said.
The accident took place shortly after 8 p.m. on Highway 101 Southbound near Cesar Chavez Street in San Francisco, forcing the closure of three southbound lanes and a traffic back-up that stretched for miles.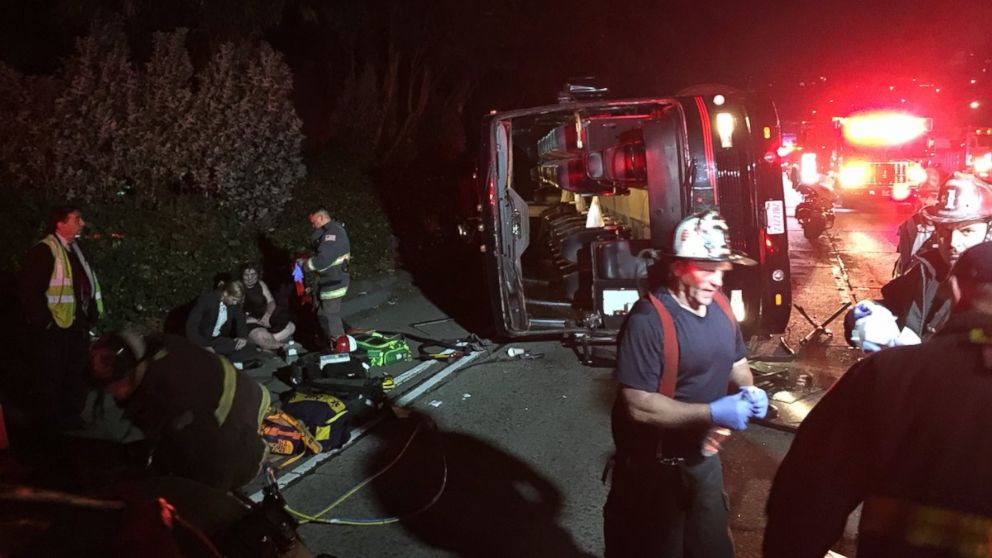 The bus -- which was chartered for an event taking the passengers from San Francisco to the Bay area's Peninsula region -- hit the center median wall and ricocheted crashing on the right side of Southbound 101, according to California Highway Patrol, reported ABC San Franciso affiliate KGO-TV.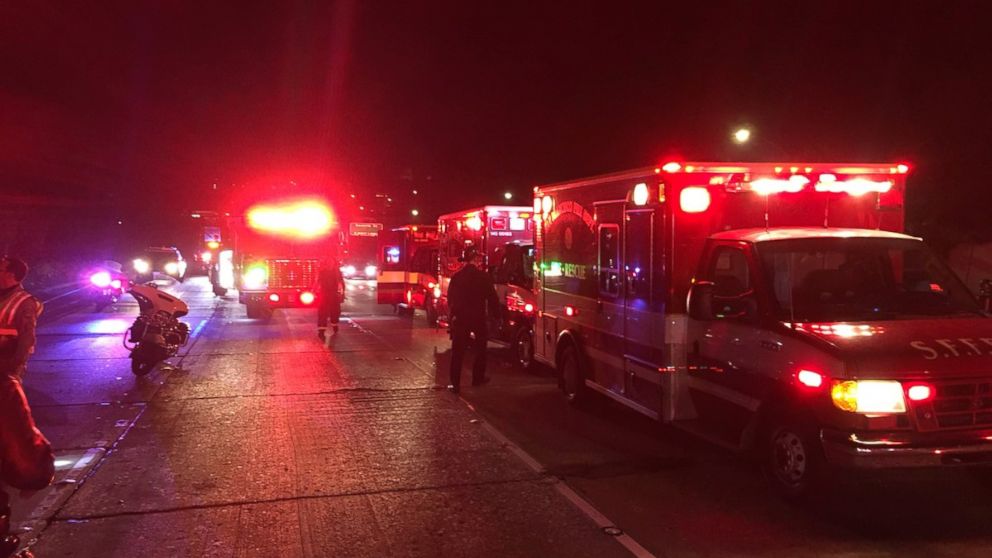 Ambulances raced to the scene to tend to the injured, after the San Francisco Fire Department called a red alert to get hospitals ready for patients.
Of the 29 injured, four were seriously injured, nine were moderately injured and 16 suffered minor injuries. All but four of the injured were transported to San Francisco General Hospital, according to the San Francisco Fire Department.
The bus driver was the last person to get on an ambulance; he wanted to ensure that all of his passengers were accounted for.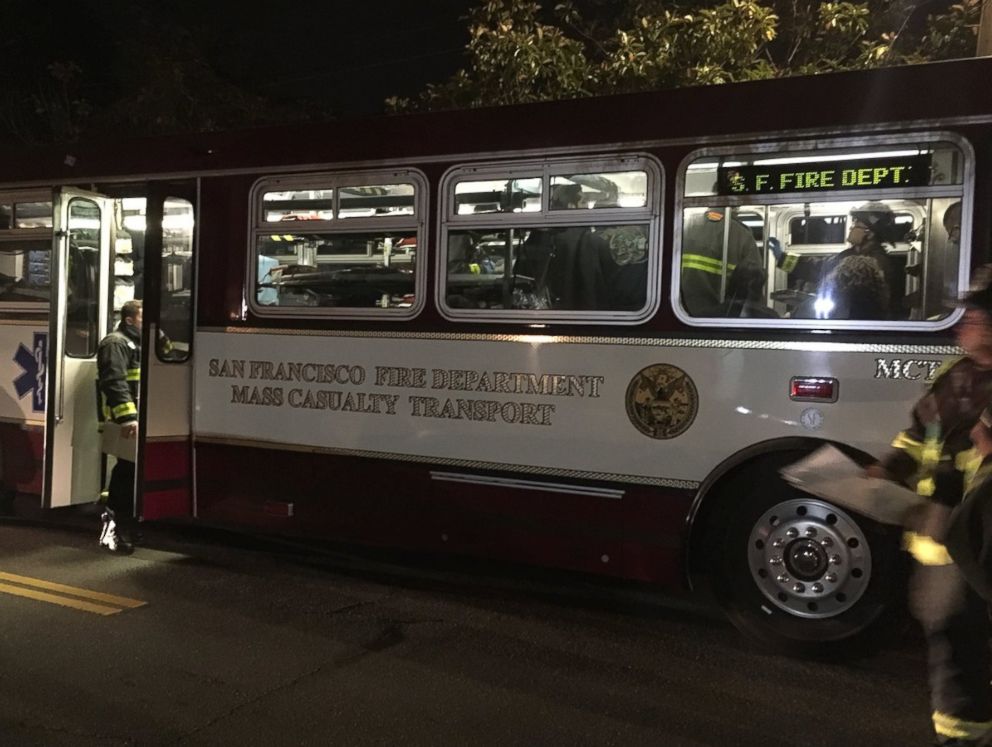 At the outset of the accident, San Francisco Fire Department spokesman Jonathan Baxter said, "Currently the San Francisco fire department has responded with eight ground ambulances, a total of seven engines and our rescue squads," said "We have probably over 60 firefighters and paramedics on the scene to assess the damage."
Mechanical experts arrived at the scene to try to figure out the cause of the accident, reported KGO-TV, adding that the driver was not impaired.
ABC News' Rex Sakamoto and Stacy Chen contributed to this report.